8 INDIE POP RELEASES FOR THE END OF OCTOBER
by Arielle Tindel
10/21/20
Photo by Patrick Tomasso on Unsplash
It's been a big week! 1. It's officially starting to feel like fall in LA (though it doesn't really look like it) and 2. We've got a bunch of amazing new releases to share with you! As we do every Wednesday, this is a roundup of our favorite indie pop tracks this week. 3. Vote. Please! If you need help making a plan, go here: https://www.vote.org/
SOFIA KAY - "SEOUL"
At just 15, Sofia Kay's songwriting prowess affirms why she is a force to be reckoned with. Signed to our publishing arm, Brill Building, she has achieved quite a bit in just a few years. Her first single "Seoul" won the International UK Songwriting Contest Under 18s Category in 2019, and now it is out everywhere for your listening pleasure. With strong vocals supporting clever lyrics over an R&B inspired track, Kay is one to look out for.
DWY - "BLACK BOY"
DWY's newest release is a powerful one, detailing the unjust and unfair treatment of Black people in the United States. Lyrics laiden with pain and power are supported by hard hitting production. In his own words:
"I wrote 'Black Boy' to make an anthem for people who look like me. Everyday I'm bombarded with images and videos of slain young black men and women and it makes me mad, it makes me cry and I just needed to express those feelings. We lose them so early into their lives. We've lost potential, we've lost part of our future. Theres a pain you see in the eyes of a mother when they lose a child, its a pain I can't yet begin to understand but I wanted to make a record to say I see you, and I'm here with you in spirit."
"FALSE ART" - BEN KESSLER AND LIZZY MCALPINE
Two of my favorite finds from this year have teamed up to create "False Art." Ben Kessler and Lizzy McAlpine's voices blend beautifully on this indie pop jam about a relationship that has fizzled out. The animated video accompanying the release is amazing, as well!
"ALL ABOUT YOU" - LUCKY DAYE AND LEON BRIDGES
Reminiscent of the R&B of the 90s, Lucky Daye and Leon Bridges have teamed up to create "All About You." With production by Ricky Reed, stellar harmonies, and a colorful music video, fans have been loving the collaboration.
"OUR SONG" - RAINBOW KITTEN SURPRISE
North Carolina's Rainbow Kitten Surprise are back with another genre-bending song. With influences ranging from Frank Ocean to Modest Mouse, the band resonates with a wide variety of listeners. I've personally seen them at multiple festivals, and look forward to the day I could hear the energetic new track "Our Song" live.
KAMAL. - "ABOUT THE PARTY"
London based Kamal.'s chill new release "about the party" details his goals, and discusses that "bigger-than-my-surroundings" feeling that so many emerging talents face. He doesn't care about the party, he cares about the people and his future. The production is refreshing and his distinct voice delivers the motivated lyrics.
ARLO PARKS - "GREEN EYES"
London's 20 year old Arlo Parks is a poet and songwriter to look out for. On the new track "Green Eyes," she discusses an old relationship faced with doubt and judgement. Featuring Clairo on guitar and background vocals, the two tell a story that absolutely needs more representation in today's music.
WOODKID - "IN YOUR LIKENESS"
Woodkid is a lot of things, an artist, composer, collaborator of the NYC Ballet, to name a few. On "In Your Likeness" off of his new project S16, strings meet his layered vocals and poetic lyrics. The orchestration builds beautifully throughout the song.
Looking for more new music? Check out our Weekly Indie A&R Chart playlist on Spotify!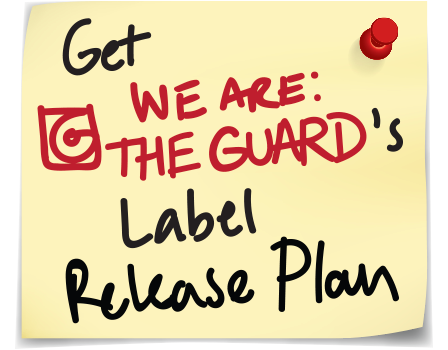 Arielle Tindel is from Cleveland, Ohio. She recently graduated from Berklee College of Music with degrees in Music Business Marketing and Songwriting. In her free time, Arielle can be found gardening or playing bass.