INJURY RESERVE - JAILBREAK THE TESLA FEAT. AMINE
When a crazed out woman exposes your dirty laundry great things can happen, such as in the case Azealia vs. Musk. You know the one where Banks called out Musk for doing shrooms.
But I'm not here to clean up the tea that's already been spilled. I'm just here to tell you about how when life throws at you shade you can count on Arizona's rap trio Injury Reserve to take shit and turn it into ear gold. Together with Amine, the trio creates unforgetable lyrics from start to finish.
While the blogoshpere is going nuts over the Hype Williams inspired video, we here at We Are: The Guard are loosing our minds over the tripped out AI beat. Listen below.
INJURY RESERVE - JAILBREAK THE TESLA FEAT. AMINE
On another note for all you fast ones. "Jailbreak The Tesla" sounds like: Tokyo Drift - Teriyaki Boyz
Shareable lyrics: 
I'm a black James Bond so I make him nervous
Your engine go "Vroom" and my engine go-
Elon on them shrooms
And Grimes' voice gon' be the GPS
HMMM...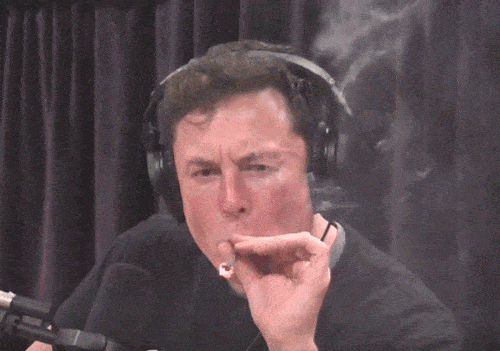 Beca Arredondo is easily unamused with all things not related to her interests. On her good days you can catch her avoiding the California sun and glued to her Mac plotting the next big thing. If you happen to run into her on the street and notice her wearing headphones do NOT disturb her. She is not responsible for any possible damage. Aside from the above she's very sweet and perky and responds well to good music and food.