INSTAGRAM TRAVEL INFLUENCERS BEST SONGS TO LISTEN TO
Confucius said that the beginning of all wisdom is to call things by their proper name. So we'll start today with a very clear distinction: Travelling is punk rock. Running for President is not.
Traveling is the very best thing you can do for yourself. A literal gift that keeps on giving. It makes the world feel smaller, shows you the interconnectedness of all humanity, and humbles by reminding you of just how small a space you occupy on this planet. It changes every aspect of yourself and how you view that world, even if you don't realize it.
That whole 'it's the journey not the destination' bit has some truth to it, but a truly kickass destination makes for the best journeys. Here at We Are: The Guard we interviewed some of Instagram's Travel Influencers who've managed to make traveling their life. And they've somehow managed to do this without fronting Black Flag or being a world class chef, so good for them.
Let's see what they have to say about their favorite place to travel and the song that takes them there.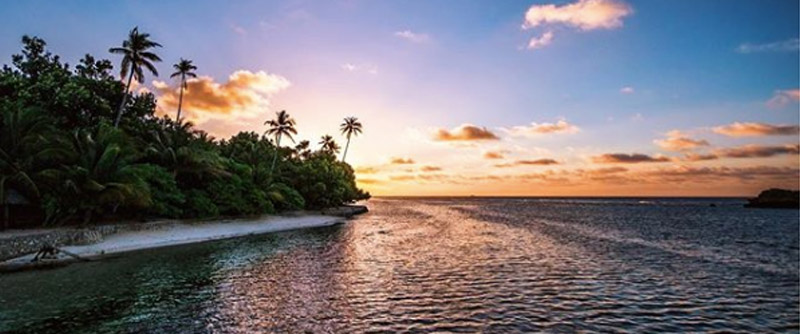 Favorite travel destination: Komodo National Park, Indonesia
Favorite song fit for the occassion: Bastille - Good Grief (Don Diablo Remix)
Getting to the Komodo Islands in Indonesia is a stellar experience in itself. You're taking connecting flights between the most beautiful islands on the planet encompassed by turquoise waters (that glitter beside you as your plane finds the landing strip,) before jumping on a speedboat and spending the next couple of hours cruising past hundreds of tiny tropical islands and outcrops while heading towards Rinca and Komodo - the only two islands in the world where the Komodo dragon exists. I spent a good chunk of the time on the speedboat listening to Bastille's "Good Grief" (Don Diablo Remix) - just thinking of it brings the memories flooding back. Such a sick trip spent with a bunch of epic people.
Favorite travel destination:Presque Île de Crozon
Favorite song fit for the occassion: Julien Doré - Le Lac.
My favorite destination is not a very exotic one but it is a place that is truly wonderful. It is a small beach in France in the Brittany region: the Presque Île de Crozon, there are beautiful wild beaches with very few tourists. For me, this place has remained in my heart.
I think the song that pairs perfectly with this extraordinary place is a song by Julien Doré "Le Lac."
Favorite travel destination: PhuQuoc Island, Vietnam
Favorite song fit for the occasion: Manu Chao - Libertad
My favorite destination is PhuQuoc Island, Vietnam. This island took my breath away. It is wild, green, and an incredibly peaceful place. Love the days where I could rent a motorbike and just explore all corners of the islands. Mingle with local people, indulge in their food, temples, rainforest, waterfalls, paradise beaches, and more. I have been in 16 countries so far, and PhuQuoc Island is the only one I have repeated (already three times). Nothing better than relaxing on the beach with a coconut while enjoying the sunset and listening "Libertad" song by Manu Chao.
INFLUENCER: IVAN VALOR
Favorite travel destination: Bali
Favorite song fit for the occasion: Emipre of The Sun - Walking On A Dream
Well, my favorite destination so far has been Bali. When we visited Bali, we were surprised by the different landscapes in such a short distance. If you wanted beach, you had the best beaches around; if you wanted jungle, there was the city of Ubud with an amazing tropical feel. Bali is like paradise, anything you have in your mind that relates to paradise, you will find it in Bali.
That's why I loved thinking of Bali with the song "Walking On A Dream" by Empire of the Sun!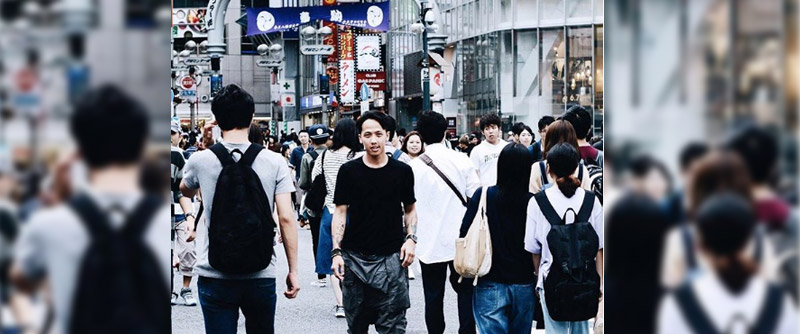 Favorite travel destination: Tokyo, Japan
Favorite song fit for the occasion: "Lost in Japan" by Shawn Mendes and "Postcard" by Troye Sivan - feat. Gordi
My FAVORITE travel destination so far is: Tokyo, Japan
Last year I visited Tokyo, Japan for the first time and Japan keeps calling me in my mind to be there and explore every inch of its land. Being in Tokyo is almost like walking into the future full of contrast. A melting pot of fashion-forward and savvy Harajuku, an old Edo-era ambient in Kawagoe and Yanaka and the high-tech Akihabara and Odaiba.
My next visit to Japan will be Mount Fuji and other cities and islands.
We'll be back tomorrow with part two of Instagram's Travel Influencers and the Best Songs they listen to.
Calvin Paradise is not any one thing. The half-hearted vagabond and forgetful luddite currently resides in Los Angeles and how he spends his time is none of your damned business.