K-POP ARTISTS WHO MADE A MEMORABLE COMEBACK IN 2021
Image by JYP Entertainment, CC 3.0
K-pop fans had much to celebrate in 2020, with the year ending with BTS receiving a Grammy nomination for the Best Pop Duo/Group Performance category, a first-ever for any K-pop bands or artists. The year has not only seen the comebacks of legends like Super Junior and Sechs Kies but also the debuts of around 30 new K-pop groups. Among the new bands, SM Entertainment's K-pop girl group aespa and the K-pop boy bands from Big Hit Entertainment and YG Entertainment - ENHYPEN and Treasure respectively, grabbed the limelight with their music videos gaining over 20 million views.
However, 2021 started with a jolt when members of GOT7 announced their disbandment on January 19th. The group, debuted in January 2014, has been a fan-favourite for its original music and talented members. Nevertheless, the year still gives hope as some of K-pop's most promising artists returned with music that is worth taking note of.
IU – CELEBRITY
Now, who wouldn't fall in love with the ethereal voice of Lee Ji-Eun aka IU. The girl has been Korea's sweetheart for a reason. Her new single "Celebrity" reinstates her position as the number one K-pop artist in the country. The song, which follows a sweet melodious yet traditional K-pop route, showcases IU's versatility as a singer-songwriter. Penned beautifully, it comes as a warm hug on a winter night for her fans, who have had a tough 2020. The lyrics almost sound like an autograph, as she croons, "Written for you / A bygone love poem, It's fine to scowl but I wish you could smile, at last." The video, which also showcases IU's dancing skills, received 32 million views within two weeks of its release and has peaked at #1 on Korean Billboard charts.
HYUNA – I'M NOT COOL
HyunA goes all out with her fierce performances, and "I'm Not Cool," her new single, reminds us of how cool an artist she really is. From the wacky costumes to the vibrant sets, HyunA's music video gets it all right. For me, more than the music or lyrics, HyunA's solid attitude takes the cake. Her performance oozes with charisma and confidence that not many K-pop artists can pull off. The song, written by PSY, Dawn and HyunA, almost comes off as autobiographical, as she reiterates what she is like, in strong, meaningful verses. The music video has got 18 million views within 2 weeks since its release.
EPIK HIGH – ROSARIO FEAT. ZICO & CL
The legends are back and how! If you are a diehard hip-hop fan do not give this song a miss. Veteran hip-hop trio, Epik High, collaborates with CL and Zico, two of the best Korean rappers of all-time, for "Rosario." It is the first single from Epik High's 10th studio album, Epik High Is Here (Part 1). The song seamlessly fluctuates from the aggressive rapping of Tablo, Mithra Jin, and Zico to the melodic yet strong belting of CL, making the listener crave for more. Unlike K-pop videos that are known for their plush sets and vibrant costumes, the video is less flamboyant yet more evocative. Male rappers in streetwear don dull corridors and messy beds, while CL, in her dark angel attire, sprawls against a backdrop of roses.    
U-KNOW – EENY MEENY
Jung Yun Ho, known by his stage name U-Know, is back with his solo album Noir. The album's first single 'Thank U' received rave reviews for the well-produced music and the video. The music video of 'Eeny Meeny', released two weeks back, features Red Velvet's Seulgi. Unlike "Thank U," which falls largely on the Noir theme, this song is playful, flirty, and easy-on-the-ear. U-Know shows off his flawless and smooth dance moves while pursuing a girl. Now, who wouldn't fall for that?
BOBBY – U MAD
Bobby is someone, who always stood out for his distinctive style, even when he performed along with the rest of the iKON members. Not only did he give his tough as nails seniors a run for their money during his 'Show Me the Money' stint, but also won the competition while still a trainee. His recent song, "U Mad," shows why this rapper needs to be taken seriously. While the song has the grit and character that solely belongs to Bobby, the music video is all about showcasing his skills as a remarkable performer. This song is not for the weak hearted as it takes you on a wild, sometimes mad, and one-of-a-kind ride.
AESPA – FOREVER
SM Entertainment's rookie girl band is taking the K-pop music scene by storm. The band's debut song "Black Mamba" received 116 million views within 2 months of its release, a feat not even Big Hit's highly touted boy group TXT could achieve. "Forever" is a remake of the Yoo Young-Jin's classic from SM's 2000 winter holiday compilation. Contrary to "Black Mamba" which presented the group in a fierce and strong light, this song brings out their sweet, romantic, and laid back sides. It also gives each member a chance to showcase their vocal range. The rappers of the band – Karina and Giselle – are as good as the band's vocalists – Winter and Ningning. The song doesn't have any overbearing rap parts, signature to K-pop songs, instead, Yoo has kept the original composition intact, while refining it to make it more soothing.
STRAY KIDS: I.N. FEAT. BANG CHAN AND CHANGBIN – MAKNAE ON TOP
Stays, don't get excited! Stray Kids is not back, at least not the whole lot. But the band's maknae (youngest), I.N. released a single featuring the group's leader Bang Chan and main rapper Changbin. The cute, ever-smiling I.N. is no more to be seen in this video, instead, you would get to see a confident I.N. boisterously claiming that he is the real deal and not the hyungs (older members). 'Maknae on Top' written by 3Racha (Bang Chan, Han and Changbin) is a gift the hyungs gave to their adorable maknae.
There's no lack of songs in the K-pop wonderland. So, come back next Thursday to know more about new K-pop artists and songs!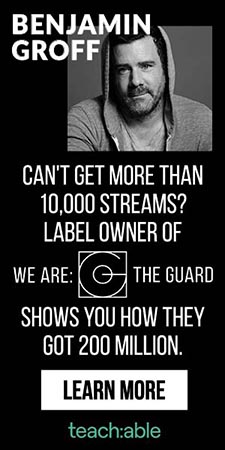 Chencho Thomas is a lover of words, agnostic most times, self critic, passionate traveller, movie junkie and a foodie who cooks. Coffee, Coldplay and Camus are the three C's she can't do without. K-Pop has been a part of her life from 2014 and she's never had a dull moment since then.