KICK OFF APRIL WITH THESE INDIE POP SONGS
April is here and we are ready for warmer weather. With spring beginning to bloom and the vaccine progressing ahead, there is a sense of newness in the air. With that, we've got the top new indie pop releases as the perfect soundtrack! From serpentwithfeet to Ryan Wood's "The Friend Space," we've got a wide range of new indie pop songs to cover.
SERPENTWITHFEET - HEART STORM (WITH NAO)
The third single from his new album DEACON, "Heart Storm" features the dreamy vocals of NAO. Softer, and melding R&B and electronic sounds, "Heart Storm" tells the story of a powerful love. In his own words:
 "I love a little magical realism. In this song I'm saying that there is so much love and power every time me and my man unite, even the heavens rejoice. Here, we welcome the storm." 
WOLF - HYDRA
Wolf has proven that she is unstoppable- delivering hard hitting songs one after another. The Queens native continues this trend with her newest single, "Hydra." Electric guitars and lush vocal harmonies support her clever lyrics. "Hydra" tells the story of outgrowing people and places.
THOMAS HEADON, LIZZY MCALPINE - BORED
Thomas Headon and Lizzy McAlpine have joined forces and created an absolute dream team on "Bored." The two wrote the song the first time they met and connected over that feeling of when a relationship has gone flat. With bouncy acoustic guitars and dreamy harmony, "Bored" is far from boring.
BENNY BLANCO WITH GRACIE ABRAMS - UNLEARN
To put it plainly: This one hurts. On "Unlearn," Gracie Abrams and benny blanco "unlearn" bad habits and discuss putting the work in to be a better partner. She shared on TikTok that the song was inspired by her break up with her boyfriend, and that lines of the song came from the journal entries that followed.
 

 

 

View this post on Instagram
PURA BLISS - EMOTIONALLYCOASTER
Pura Bliss makes her debut with honest and catchy single "emotionallycoaster." The lyrics are vulnerable and the production punches just the right lines to keep listeners hooked. We are so excited to see what's next from Pura Bliss!
WHITEROSEMOXIE - RING THE ALARM
Detroit's whiterosemoxie is onto something big. At just 18, the prolific rapper has been churning out absolute bangers, and his newest releases are no exception. "Ring The Alarm" is melodic, will be stuck in your head for days, and sounds radio ready to us. Big things coming, stayed tuned!
RYAN WOODS - THE FRIEND SPACE
Ryan Woods' debut EP is and we could not be more excited! After a string of strong singles (including WATG favorite "Bad Texter"), "THE FRIEND SPACE" has arrived. Channeling guitar driven pop, and honest lyrics, Ryan Woods continues to prove why he's one to look out for.
--
There you have it- the indie pop songs that you NEED to be listening to. Check back next Wednesday for more, and be sure to keep up with our Weekly Indie A&R Chart playlist for the best new music in one place.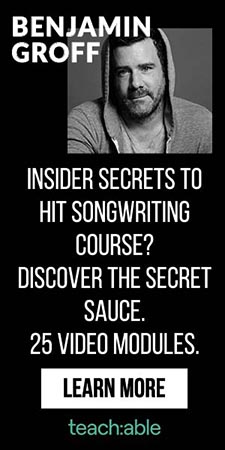 Arielle Tindel is from Cleveland, Ohio. She recently graduated from Berklee College of Music with degrees in Music Business Marketing and Songwriting. In her free time, Arielle can be found gardening or playing bass.