KILLER NEW MUSIC VIDEO: BUTTER - LIFTED
This minimally color-toned and food-focused music video for Butter's newest pop perfection certainly has our spirits, here at We Are: The Guard, "Lifted."
I'm just as psyched about the cheesiness of that pun as the faux rats in the above screen grab would be if they were real. Get it, cause rats love cheese? I'm on a roll. On a roll? Like the eponymous Butter? Or the couple of sticks that open up this monochromatic masterpiece? Aw jeez, lettuce get back to the point and discuss the merits of this music video without any more punny business.
It's awesome and strange (like the song).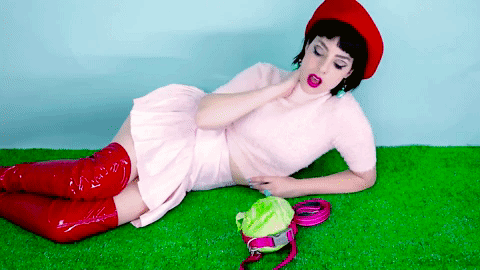 With the kind of visuals that stick in your brain (like the hook of the song).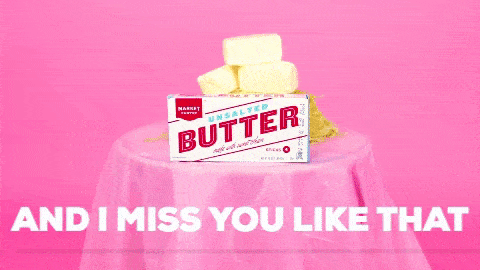 And it truly lifts your spirit up into the stratosphere (like the title of the song).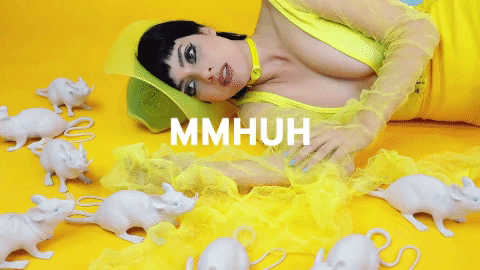 Wow. Nailed it.
Watch. Enjoy. Love. Rinse. Repeat. Tell your friends. Share on Social Networks. Watch a Third Time for Shits & Giggles.
BUTTER - LIFTED
Orange you glad I got to the point and stopped making yolks? Spaghett-about-it!  I know, I'm a monster! Basketball.
This sugar sweet bubble gum pop from singer/songwriter/actress/writer Lola Blanc is majorly infectious with it's upbeat but minimal beat and bright saccharine radio friendly hook. With one foot in the weirdo outsider mutant pop of SOPHIE and PC Music and the other firmly planted in the normie pop channels.
In similar fashion to the song, Butter plays and lays next to some of the most random props in the high def Danin Jacquay (aka Death Cats) directed music video.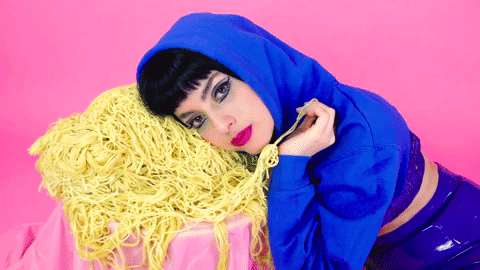 This is the kind of guaranteed hit that you and your non-weird friends (or you and your freak friends depending on what kind of person you are) can all agree on. "Lifted by Butter is the new hotness" you all say in unison like some kind of jinx nightmare. "Slather it all over popcorn or mashed potatoes or your next sexual partner" you continue, amazed that you've all finally found perfect sync. Thanks Butter!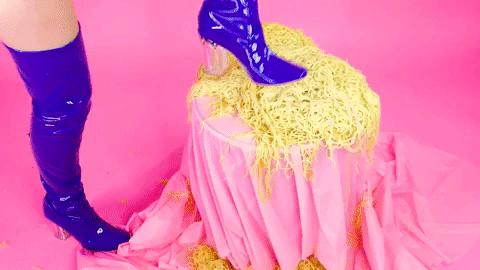 Choose your favorite music service to get Butter - "Lifted"!