MARCH TOWARDS APRIL HUMMING THE 10 BEST NEW K-POP SONGS
Image by Little Star* CC 4.0
BTS didn't win the Grammy. So what? BTS' very own Army knows how the boys will make it up with a smashing new album this year. Don't we all know how K-pop has already made an undeniable mark in the world music scene and this small loss would do no harm? While we were watching the Grammys with bated breath this week, a few K-pop aces, including Blackpink's Rosé, have dropped their singles with much gusto. Now, without further ado, let's see what awaits us this week.
ROSÉ – ON THE GROUND
The girl had promised her solo months ago, and boy did she keep her promise! Aiming at an international audience, Rosé performs the song entirely in English, a comfortable medium for the Australian-Korean singer to express her true feelings. Blackpink has achieved phenomenal success across the globe for the group's unique music and intense performances. But, with this attempt, Rosé seems to convey that fame is not all, and the idea is beautifully illustrated by the hard-hitting topline, "Everything I need is on the ground." Rosé holds her ground on this powerful single which has already received 88 million views within 5 days of its release.
SUPER JUNIOR – HOUSE PARTY
Let the party begin! ELFs, the wait's over- our men are back with the year's party anthem. We can't help but love this nine-member group, which initiated many of us into K-pop with its peppy number, "Sorry, Sorry." Now, that was 15 years back. The fact that SuJu is still very much together and active says a lot about the group's camaraderie and music. "House Party" is typical Super Junior, as it captures the group's carefree and fun nature in a beautifully produced video. Surprisingly, this house party talks about adhering to basic rules while having fun during this pandemic. The members' zany energy, the upbeat instrumental with pop-rock guitars, a catchy bassline, and rolling percussion make this song a worthy addition to the enviable SuJu repertoire.
RAIN – MAGNETIC (FT. JACKSON WANG)
Rain has been dropping sexy numbers one-after-another from his latest EP for weeks now. This time he brings Got7's Jackson Wang with him to groove to this delightful track that showcases both their vocals and sassiness aplenty. Everything about this song is addictive, whether it be the superbly catchy hook, the modern bassline, or the magnetic charm exuding from Rain and Jackson Wang. The slight instrumental deviation that introduces Jackson Wang in the song has an interesting reverbed sound that allows the beat to not be redundant.
WOODZ – FEEL LIKE
With his latest single, WOODZ (Cho Seung-Youn) is once again proving that he's someone we should watch out for. This electrifying R&B track, arranged with powerful vocals and rap, displays WOODZ' amazing abilities as a singer and a rapper. With catchy lyrics, hard-hitting percussion, a ton of reverb, and backing vocals, this track gives off an overall sensual vibe. The song features an addictive chorus with a guitar solo blazing in the background.
BAEKHYUN (EXO), DOYOUNG (NCT) – DOLL
You need not be an EXO-L to love Baekhyun. He's there on every stan's list for his beautiful voice and goofy personality. In this melodious piano ballad, Baekhyun collaborates with another vocal powerhouse of SM Entertainment, Doyoung to make you fall in love. This track is an ode to some of the most incredible vocalists in the K-pop world. While the track is not revolutionary, the emotions emitting from the voices and the heart-warming story being told in the MV will keep you hooked to this song till the end.
CIIPHER – I LIKE YOU
Rain is busy expanding his horizons. The debut of CIIPHER, a new 7-member boy group from R.A.I.N Company, confirms it. The group debut music video features the one and only Kim Tae Hee, the better half of Rain—something a rookie group can never dream of. "I like you" does an amazing job of showcasing each member's skills. The track maintains the musical integrity by using extremely tuned vocals that fit in perfectly with the not-so-ground-breaking but well-suited pop instrumental. The singers slay it with a deadly catchy hook that gets stuck in your head after one listen. The rappers carry the track on their shoulders ensuring how inevitable their roles would be in the group's potentially successful future.
PENTAGON - DO OR NOT
Pentagon is back with a refreshing new track. This song features sweet backing vocals, a repeating whistle track, reverbed drums, and a catchy bassline alongside pop-rock guitar fills. The blaring guitar chords in this song that gives off a prom vibe remind the listeners of Green Day's earlier music. Just like every other Pentagon song, "Do or Not" also stands true to the Pentagon style that makes this group a set apart from the current K-pop crowd. The vocals take the reins while the rappers fill in the gaps.
PURPLE KISS – PONZONA
The latest K-pop girl-group to debut in March is RBW Entertainment's Purple Kiss. This 7-member group screams for potential. "Ponzona," the group's debut single is a banging instrumental with powerful drums, a repeating tambourine part, reverbed finger-snapping, guitars, a rolling snare, and booming bass throughout. This song helps the members to truly shine as highly competent upcoming musicians. The vocalists do a great job of setting off inimitable energy while the rappers spit lyrics with high conviction and superb delivery.
MAJORS – STRONGER & MAJORS – SPIT IT OUT
MAJORS, another rookie girl group with gifted members and powerful songs, released two songs on the same day making its fans ecstatic. "Stronger" sticks true to the title with its exploding chorus that drops hard with punching kick drums and an absolutely killer horn section. The vocals are on point and the rappers truly add in the sass and character. They released another track "Spit it out" that features a catchy synth line throughout the song along with crazy 808s that make you smile with satisfaction.
Come back next Thursday for more news on the ever blooming K-pop world!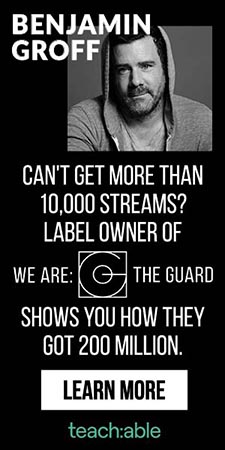 Chencho Thomas is a lover of words, agnostic most times, self critic, passionate traveller, movie junkie and a foodie who cooks. Coffee, Coldplay and Camus are the three C's she can't do without. K-Pop has been a part of her life from 2014 and she's never had a dull moment since then.