10 NEW CHRISTMAS K-POP SONGS TO EXPERIENCE THE SEOUL WINTER WONDERLAND
Merry aespa-mas by SM Entertainment Co., Ltd., CC by 4.0
메리 크리스마스! Me-ri Keu-ri-seu-ma-seu (Merry Christmas), chingudeul! Annyeonghaseyo! I wish everyone here the happiest holidays and peaceful break! I also hope that you're covered up in extra layers, because today I'll be taking you on a trip to Winter Wonderland, Seoul edition. With warming comebacks from 2021 MAMA Best New Female Artists aespa to SHINee's Minho-oppa, don't be afraid to mix up your holiday playlists at home. Here is Christmas week's Best New K-pop!
AESPA - DREAMS COME TRUE
Trending no.1 in Seoul right now is aespa's hot remake of "Dreams Come True" by 1st generation K-pop group, S.E.S. With the original music video of the 1998 recently remastered on SM Town's YouTube channel, both versions will be so fun to play with your eomma (mom) and appa (dad) around. After spicing up the old-school pop song with their imported Kwangya fairy dust and adding in a vibeful hiphop beat, the rookie girl group gained over 23 million views in just two days. This Christmas, I hope all of your dreams come true!
MINHO (SHINEE) - HEARTBREAK
How could I forget that the SHINee heart throb is an idol-actor? All of his super talents in singing and acting combined give us "Heartbreak," but more like heartwreck if you ask me! The futuristic and action-filled production perfectly heats up the cold weather, even more with his steamy vocals and visuals. I love the sexy R&B genre he's gone for which is very different from Key's retro music and the usual theatrical sound of SHINee. Thank you oppa for the best gift possible to the Shawol fandom!
ONEUS & ONEWE - STAY
Eleven oppas from both ONEUS and ONEWE altogether in one studio? Yes please! I could never ask for a more perfect Christmas present than the reunion of one of my most favorite idol groups and alt-rock bands. "Stay" is a feel-good, mellow pop track highlighting the boys' angelic vocals, heartwarming raps, and refreshing chants and harmonizations. Grab some hot cocoa and guitars, this song sets the mood! The track is perfect for family and friend get togethers over winter evening campfires.
KANG HYEWON - WINTER POEM
Where are my fellow WIZ*ONES at? I'm crying over here with our Hyewon finally releasing her first solo song, "Winter Poem." Who knew what the eccentric princess had in store? This was a total surprise for the holidays. Her relaxing and pretty voice, the waltzy instrumental, the storybook vibes- this Christmas ballad is running to be my favorite this year. I love the melody, maybe influenced by Lee Hi and IU? With Hyewon's personal taste and talent showcased like this, I can't wait anymore for her official debut!
PURPLE KISS - MY MY
This rookie girl group's vocal talent is to live for! Purple Kiss has the western Christmas vibe going on in "My My," a cheerful R&B track. If you love (of course you do) Ariana Grande's "Santa Tell Me," and queen tracks like that, then save this song by Purple Kiss right now! Their flow in singing melodies and rapping style just comes out so natural, they have this authenticity to them as singers and their potential in the future of K-pop is soaring high. This song alone has me on LSS after a single listen. So, let's wish these girls a good 2022!
TOYOTE - STILL I LOVE YOU
So the song starts at 2:08 of this clip from Hangout with Yoo, jump right into it and witness this lovely collaboration between top variety celebs HAHA, Mijoo and Jaesuk. Something new for the Christmas season, the special track follows a romantic bossa nova beat and nostalgic guitar instrumental. "Still I Love You" reminds me of 90s R&B love songs, with the oppas taking over the verses and Mijoo's wholesome vocals on the chorus. This proves even more that comedians from Seoul have amazing musical talent, don't they?
MONDAY KIZ - WHITE SNOW
Oppas Lee Jinsung and Kim Minsoo return for the holidays with a K-drama-like ballad, "White Snow." Reminding me of Shin Seunghun's "I Believe," I can see myself crying to this song as well in another 10 years. Their timeless and emotional vocals on the orchestral music gives me goosebumps as they sing about a winter heartbreak. Yes, there goes our chingus in Seoul again, pushing sad songs to the top of music charts. Monday Kiz has me questioning my emotional stability, that bridge hit hard.
JUNG SEUNGHWAN - DEAR
Another soul-touching ballad coming through, from 25-year-old vocalist Jung Seunghwan. He sings the first half of "Dear" solely on the keys before bringing the orchestra as he belts off beautiful high notes. It's a song that just quiets the room and has you immersed from the first note you hear. I recommend you wear earphones and have tissues on standby. Back to back with "White Snow," this Christmas playlist will likely have us wrecked.
SUNG SIKYUNG - IF YOU'RE WITH ME (SNOWDROP OST)
Here we go, any avid Snowdrop fans here? The first couple episodes had me squealing to Jung Haein and Jisoo's chemistry! And this song totally soundtracks it all to perfection. The mellow country-rock track definitely has the vintage vibes to it, fitting the 1980s setting of the uprising K-drama. Singer Sung Sikyung is known for the best of the best OSTs in K-drama history, such as "Every Moment of You" from My Love From the Star, and "Somewhere, Someday" from The Legend of the Blue Sea. Sounds like a successful show Snowdrop will be!
MOONBYUL (MAMAMOO) - CHEMISTRY
Going for the R&B lo-fi sound, Moonbyul just released "Chemistry" for Christmas. To also celebrate her 30th Korean birthday, the rapping idol queen released her newest and solo YouTube channel, moonbyul2da. I love the sexy vibes in her singing voice and rap tone. There are no words to actually explain this, but I'm just so satisfied and intoxicated by the groove. Not only does the song warm you up for the winter weather, but is perfect for rainy chill nights as well. This is the perfect go-to song for 2022!
And there, we have the perfect playlist to experience the Seoul Winter Wonderland! Next week, we'll have back to back music SM Town artists, IU and Bambam! Sp don't forget to take the rest you need before the New Year and catch up with the newest K-pop here on We Are: The Guard. Happy holidays, chingudeul!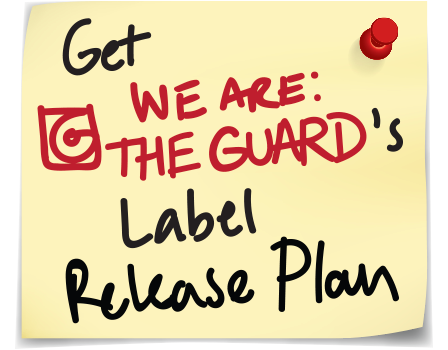 Hannah Lee is a Hallyu enthusiast from K-music to K-drama to K-food and even K-fashion. By day she takes her architectural apprenticeship, but by night she fangirls till sunrise. According to her latest MBTI test, Hannah is a perfectionist who has a lot of miscellaneous thoughts and is lazy... but passionate!