BEST OF K-POP: WHAT'S NOT FOOLING YOU THIS APRIL IN THE K-POP SCENE
Stans, annyeo! Get ready to stack your K-pop playlists with some bangin' tracks. March bid goodbye this week, but not before treating us with great music from our favorite K-pop artists. If I told you IU, Baekhyun, and Kang Seung Yoon have returned with their singles this week, would you believe me? No, not fooling you, they are here, and with music that you will listen to on repeat! So what are we waiting for? Let's jump right into it. 
IU – LILAC
IU is on a killing streak! Right after her sleeper hit "Celebrity," she dropped two singles back-to-back this week, making Uaenas jump for joy. Taking a cue from the popular girl groups, IU is going the vivacious and sexy way in "Lilac." In this music video, she goes ahead and showcases some saucy dance moves that are on par with her gifted voice. Right off her fifth album, "Lilac," the two tracks attest to IU's versatility as an artist. The title track is packed with dreamy synths, old-school techno drums, popping xylophones, clean electric guitars, a catchy bassline along IU's immaculate vocals. Throw in some intermittent horns and you got a hit right there! The track is tranquil but still able to make the listener dance to the punching beat.
IU – COIN
IU in a casino sporting suspenders while playing hard-to-get. Now, what's not interesting about that? With "Coin," she tries to express that even though life hasn't been kind to her, she's faced the challenges head-on and came out unscathed. We know life is a gamble, but we believe it even more strongly when IU sings it in her divine voice. She experiments with starting the track with a non-IU-like, but refreshingly low drawling tone, making the track stand out even more. The chorus dons a jazzy horn section with hard-hitting drums, a Dua-esq bassline, some filter effects, and more. Spoiler alert! IU even spits a rap verse in this number with an attitude unfamiliar to her fans.
BAEKHYUN – BAMBI
I feel like a proud mama- my boy has hit 7.9 million views in one day. A treat for the eyes and ears, "Bambi" tells you why Baekhyun is where he is today. The song, title track of his third mini-album, takes you on a cool and sexy ride to the wild west. With his smooth moves and exquisite vocals, Baekhyun can make anyone groove to his music. If you have any doubts, watch this MV. This suave R&B track, with a great bassline, flawless vocals and sleazy electric guitars, is exactly what EXO-Ls needed before sending their favorite boy off to the military. The track also features finger-snaps- classic to Baekhyun's style. If you love music, you cannot help being mesmerized by Baekhyun's sudden falsetto flips and that heavenly voice. The bridge features Baekhyun elevating his vocals even more while being accompanied by a snare, a synth melody and flowing bass.
KANGTA – FREEZING
If you don't remember the hot guy from H.O.T., it's time you checked your memory. But Kangta was never just a pretty face. Considered one of the best vocalists in Korea, Kangta was all the rage in his prime. His latest single, "Freezing," is a sensual, falsetto-ridden instrumental shot in a stylized modern setting. The song has influences of jazz and R&B with a twinge of modern music. A glitchy piano fill pans out the whole song, by reversing the notes at the end, creating a strange and sonically pleasing effect. The drums are accentuated with some punch, reminiscent of R&B artists like The Weeknd. Kangta delivers gorgeous vocals with copious amounts of emotion and conviction. Worth a listen!
KANG SEUNG YOON – IYAH
Winner's Inner Circle has much to rejoice this week. Their very own superstar, Kang Seung Yoon, dropped a single after a hiatus of almost 8 years. Those, who have watched Superstar K2, will never forget the young guy with a guitar and a sleek hat, slaying even Michael Jackson numbers with ease. "Iyah" is Seung Yoon's tribute to his life, and as one of his fans has rightly put it, the song feels like a warm hug to his fans, who have been struggling in silence, and are filled with doubts about the future. Sung Yoon takes us on an emotional journey with deep, meaningful lyrics that skillfully express how his outlook on music and life has changed throughout his career. His vocals stand out even over electric guitar chords and rock drums. Mino makes a special appearance in the MV, supporting his fellow Winner member.
KIM SE JEONG – WARNING (FEAT. LILBOI)
Kim Se Jeong, a former member of the now-disbanded I.O.I, released a new song with lIlBOI with dreamy production and beautiful vocals. Popularly known for her screen characters, Sejong surprises the audiences with her fresh voice and vibrant personality in this piece. The instrumental is colorful with nuances, such as the powerful drumbeat and the rolling 808s that are not common in this genre. The vocals of Kim Se Jeong are artistically modified with effects such as filtering in some parts. lIlBOI's rap verse is short but he delivers more quirkiness to this funky track.
NIZIU – TAKE A PICTURE
JYP's new girl group, NiziU. is proving that they are no less talented than their sunbaes – Twice. Much-like Twice's "TT "and "Cheer Up," "Take a Picture" also has a catchy and sparkling vibe. But the song stands out with strong melodies, cute lyrics, cutting percussion and subtle yet powerful 808s. This track is dominated by the vocalists, who deliver the right amount of enthusiasm and character, while the rappers bring variety and uniqueness. The members are certainly talented and have the potential to become the next big thing from JYP.
KIM SUNG KYU – HUSH
"Hush," says Kim Sung Kyu, the leader and main vocalist of INFINITE. Known for his powerful vocals, Sung Kyu keeps you hooked to this emotional ballad till the end. The instrumental explodes in the chorus, with drums in the back of the mix along with triangle-like sounds ringing out. The verses feature filtered drums and a soothing piano fill. Kim Sung Kyu shines in this ballad with his voice cutting through the beat smoothly thereby producing a beautiful symphony.
---
Check back next week for more of our favorite new K-pop releases!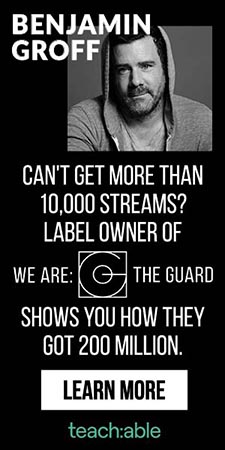 Chencho Thomas is a lover of words, agnostic most times, self critic, passionate traveller, movie junkie and a foodie who cooks. Coffee, Coldplay and Camus are the three C's she can't do without. K-Pop has been a part of her life from 2014 and she's never had a dull moment since then.