THE NEWEST K-POP HITS TO ADD TO YOUR PRIDE PARTY PLAYLIST
This month of June is a magical one. Allow this to be a month of open-mindedness, acceptance, color, confidence, love and pride! There's no other way to celebrate than with good music and fresh hits. Why not, mix it up with the best new K-pop? We've got it all for ya, chingudeul! Kaja (let's go)!
BAMBAM - RIBBON
Here's a bright and light package for y'all, undo the "RiBBon!" Now signed under Abyss Company, home of Urban Zakapa and Sunmi, Got7's vitamin Bambam has finally debuted solo. Everything about the 24-year-old's solo debut screams freedom and happiness, from the colors to the sound, and overall mood. The Thai superstar reminds you that being yourself will always be the better version of you. The song is a feel-good summer bop to get you dancing. Skrrt skrrrt!
YUGYEOM - I WANT U AROUND (FEAT. DEVITA)
Not just Bambam, but Got7 monster maknae Yugyeom has officially debuted solo with Point of View: U and title track "I Want U Around," which features the enticing voice of K-Chicagoan, DeVita. Yugyeom's steamy vocals on the trap beat deliver such a heart-racing sound. Similar to JB's latest "Switch It Up," the MV was shot in the forest and Ahgases are loving the crumbs. But like no other, the Hit the Stage winner broke out his unmatching moves, so watch out!
UP10TION - SPIN OFF
DJ, spin those records! The energy of Up10tion in "Spin Off" is ecstatic with their electropop and groovy sound. Connection is the boy group's second studio album after three years. A few members were tested positive for COVID19 during promotions last year. Thankfully, they all recovered and are now back more powerful than ever! Now, their presence is unreachable. Not to mention their amazing vocals, the song ain't just for the dancefloor, but super fun for karaoke night!
LIGHTSUM - VANILLA
Looking for dessert? Rookie idols Lightsum have got something sweet for all to get a taste of. Cube's newest 8-member girl group has had fans anticipating since The Unit and Produce48 in 2018, and here they are now! Debut single "Vanilla" is a bubblegum teenpop track, which perfectly showcases the girls' talents and charms. While the chorus is light and catchy, the post-chorus is hardcore dance pop! What a cool mix of cutesy and girl-crush vibes!
ONEWE - RAIN TO BE
The hot five-member alternative K-pop band, ONEWE is back with a new EP album Planet Nine: Alter Ego and title track "Rain To Be." This song is lit! The fusion of country and rock, with the oriental melody here and there, plus the surprising upbeat rap- all in all, these boys have composed a masterpiece. The lyrics are emotional yet the tension is high! In the MV, the flood rises throughout as the song and emotions build stronger. I am drowning in their appeal and sound. Who's with me?
HOYA - STAY WITH ME
Dance icon Hoya toned down this summer to show a different side of him. The former member of Infinite released his latest solo album 1AM and I know you all are awake during those emotional hours. "Stay With Me" is an R&B ballad written and composed by the singer himself. What makes this all even more emotional is that this was released the same day of Infinite's 11th debut anniversary. Hoya-oppa, we are here to stay with you for eternity! Right, Inspirits?
JUNGYUP - DRIVE (FEAT. LEELLAMARZ)
Jongyup, 44-year old vocalist from R&B group Brown Eyed Soul, released a solo summer track "Drive" featuring unique rapper Leellamarz. If you're looking for mellow summer jazz, this is the perfect chill picnic party track. Is it possible to sense color in sound? Because I can feel the vivid colors of nature in the singer's colorful voice and bossa nova instrumental. The flute melodies are to fall in love with! You'll literally feel the wind while listening to this song.
TXT - MAGIC
The world may have seemed to end in "0X1=Lovesong (I Know I Love You) (which by the way gained consecutive wins on music shows), but the story seems to have a new beginning inside track "Magic" from the same album The Chaos Chapter: Freeze. Tomorrow X Together attempts to take over robot humanity and successfully ends with a blast of a celebration. I wonder if this has anything to do with their first studio album The Dream Chapter: Magic, where they also "Runaway" to a fantasy world.
BRAVE GIRLS - CHI MAT BA RAM (TEASER)
After their successful bounce-back in the music scene with "Rollin," the Brave Girls have been ever more than ready to release new music, especially now that we've got a hint of what Korea's taste in music is. This coming week, the girls will be back with a new beach bop "Chi Mat Ba Ram," thankfully still produced by Brave Sound. The sexy saxophone ain't goin nowhere, so stay tuned till next week for the entire song release. We're gonna be beach-partying hard!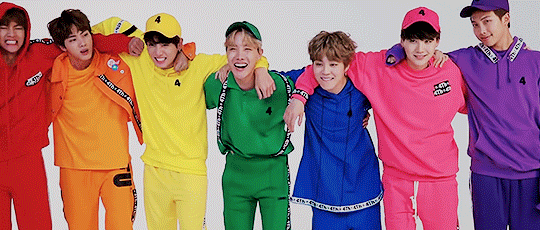 What a magical week of music in the most magical month of pride. Let's keep sharing the love with our LGBT+ friends and keep the magic in us glowing. Listening to K-pop is a great way to boost love and confidence, so don't stop the music and just party on! See you next week for more of the best new K-pop, alright? Annyeong!
---
Image Credits:
Bambam by Dispatch, CC BY 3.0
Yugyeom by DEFJAYB FAITHFUL TO THE END , CC BY 4.0
Up10tion by NewsInStar, CC BY-SA 3.0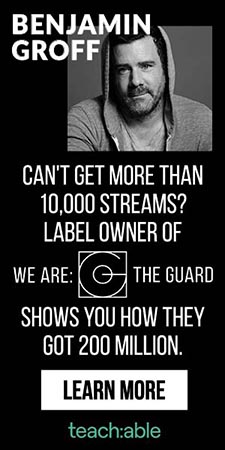 Hannah Lee is a Hallyu enthusiast from K-music to K-drama to K-food and even K-fashion. By day she takes her architectural apprenticeship, but by night she fangirls till sunrise. According to her latest MBTI test, Hannah is a perfectionist who has a lot of miscellaneous thoughts and is lazy... but passionate!