FEED YOUR SOUL WITH THIS WEEK'S K-POP IN SEOUL
Photo by bimongstock, CC BY 4.0
This last week of July, we are literally jam-packed with music from D.O, AKMU, Mamamoo and Seventeen! Chingudeul (friends), it's time to relieve your hunger and thirst for the best new K-pop. More than just idol gayo (pop music), this week is about artistry, experimenting creativity and emotions. We Are: The Guard has got you with all the freshest hits from Seoul.
D.O (EXO) - ROSE
It's been nine long years since D.O's debut with Exo. Do Kyungsoo, undeniably one of the greatest vocalists in K-pop today, finally released his first solo album! Empathy contains eight new songs, including two special tracks in English and Spanish. In "Rose," the mellow acoustic perfectly accentuates his warm and powerful voice. The simple structure and cheerful melody allow him to freely pour his heart out as he sings of a flowering love. After completing military services with around two years' time to reflect on the simple joys in life, he must've felt amazing during the music-making process. To more lovely music, chukhahaeyo (congratulations)!
AKMU - NAKKA (WITH IU)
Next Episode is Akdong Musician (AKMU)'s first album after re-signing a few more years with YG Entertainment. The sibling-duo produced a collaboration album full of exciting surprises from Zion.T, Crush and many more. A song about strong love, "Nakka'' is a mashup of retro and alternative pop, with an addictive bass. Prepare to be caught off guard by a few off-key notes in the chorus that will satisfyingly tickle your ears- an unordinary trick only AKMU and IU can pull off. I love how they've been playing around with the synths lately since "Alien," yet still create that authentic AKMU sound.
AKMU - HEY KID, CLOSE YOUR EYES (WITH LEE SUN HEE)
"The sad reality is that our childhood is built above piles of bones with nothing but the remains of war. Is blood and bullets all it takes?" is the question that the range of generations in this collab shares with us. Defying more expectations, "Hey Kid, Close Your Eyes" took the country over by storm, pre-release of Next Episode. 80s' icon Lee Sunhee is known to be South Korea's "National Diva," and her sensitive vocals remarkably add much heartache to the alt-rock track. So to AKMU, we hope the best that your expressive music takes the future generations far.
DPR LIVE - HULA HOOPS (FEAT. BEENZINO, HWASA OF MAMAMOO)
Indie group Dream Perfect Regime (DPR) is back and bussin. From DPR Ian's dark style in "So Beautiful" to DPR Live's pop-art attack in "Hula Hoops," the diverse artistry they share is insane. The tension between DPR Live's rap and Beenzino's flow create this cool and refreshing bop. Hwasa's bridge is purely magical. I think this has to be the catchiest song this week and I'd love to get funky on a chill Saturday night to this party track. Special kudos to the visual production team, the bohemian aesthetics are amazing.
SOLAR, MOONBYUL (MAMAMOO) - PROMISE U
The MoonSun ship is sailing in the tropical EDM track "Promise U!" I swear, Solar is a goddess of sunshine with her ethereal live vocals. Moonbyul's toneful rapping and sub vocals are full of her chic flavor, she is definitely one of the most unique female rappers in K-pop. With the way this pairing complimented each other's talent and charisma, the song came out chef's kiss. This sure hit is not only perfect for weekend beach parties, but also to keep you awake and kicking on weekday afternoons.
JSIN - I'LL FIND YOU (FEAT. SHAUN)
Yes, he is that Shaun who worked with Conor Maynard for the trending "Way Back Home" in Summer 2018. Are you getting the vibes? JSIN's Summer Moodpack is just the package we need to unbox this season. "I'll Find You" is a mellow, tropical house track with warm summer colors and South African vibes. The vocals are heart-touching and the emotional instrumental altogether will uplift your soul. If you're searching for soothing music, this is the most healing and refreshing track, just for you.
SAN E, YUJU - SO SILLY
A collaboration with hip hop sensation San E could never go wrong. Former GFriend member and forever vocal princess Yuju lends her voice for "So Silly." Starting off with Yuju's very cute "hoksi (perhaps),"  the light lofi mix backs up her golden vocals. With San E's fresh swag on the easy-going beat, a listener of any age would love this song. The lyrics tell a story of  a soon-to-be couple, figuring out how to confess their love to each other. How adorable, right? Add this to your afternoon playlist while reading your favorite webtoons or taking long naps.
KIM SEJEONG - BABY I LOVE YOU
Nation's darling, Kim Sejeong is back in the music scene after some acting in The Uncanny Counter. "Baby I Love You" is a mellow R&B track perfect for chill afternoons and coffee breaks. Sejeong's mature yet soft tone feels like a warm hug, and I know everyone could use one right now. With the feel-good instrumental and pretty piano, the song gives off high school love song vibes and reminds me of Navi's 2008 hit "I Love You." If you want to hear more of Sejeong's lovely voice, I recommend that you listen to her team's cover of "Yanghwa Bridge" on Produce 101.
MONSTA X - KISS OR DEATH
What is to choose from, if a single kiss from any member of Monsta X would be the absolute death of me? They are killing the concepts from policemen in "Gambler" to detectives in "Kiss or Death." The boys are at it again with that dangerous sound they form whenever they add dramatic edge to a random hip hop beat. You will melt from Joohoney's fierce rap and Kihyun's wild range of vocals. The fueling energy I get from this hardcore track is actually helping me pull all-nighters, so I recommend this to those working the extra hours as well.
SEVENTEEN - ANYONE
I'm trying hard to avoid favoritism on my weekly round-ups, but y'all know Seventeen is my everything, right? You'll forgive me. From the album Your Choice, the 13 gems of K-pop released a special video for "Anyone," and every single bit from Seungkwan's gaze, to Vernon's surprising vocals, to Hoshi's swift moves, and everyone's fit in those racetrack suits is completely self-wrecking. When the groovy beat shifted to an intense pop chorus, my soul ascended straight to heaven. I can't wait for you to experience the same.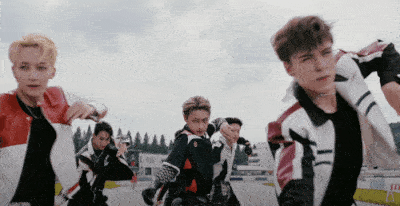 So beyond feeding my soul, I think I passed out upon streaming Monsta X and Seventeen. Which were your faves? By next week, we'll all be hungry for more. Be prepared to hear from Astro, Golden Child and superstar Somi! See you next week for more of the best new K-pop, okay? Keep safe, chingudeul. Annyeong!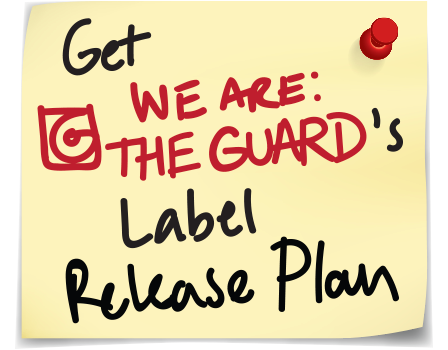 Hannah Lee is a Hallyu enthusiast from K-music to K-drama to K-food and even K-fashion. By day she takes her architectural apprenticeship, but by night she fangirls till sunrise. According to her latest MBTI test, Hannah is a perfectionist who has a lot of miscellaneous thoughts and is lazy... but passionate!