BEST NEW K-POP: ANNYEONG TO AN ALL-STAR AUGUST!
Chingudeul (hello friends)! How about we all greet August with an Annyeonghaseyo! Your 2021 may have felt dead inside, but it's now time to be alive. Rumors are Blackpink Lisa's solo debut is just around the corner and Red Velvet is finally back as five. Allow me to hype you up and get your month going with a few songs (more like 10+) of this week's best new K-pop:
SOMI - DUMB DUMB
God made a badass beat for goddess Jeon Somi. If you have an oppa to confront your feelings to, this is the song for you. Somi's third single "Dumb dumb" is an electropop track with a club-vibing chorus. I'm loving her playful rockstar concept against the chic and posh colors, she's living the teenage dream! The 20-year-old Canadian-Dutch singer from Sixteen and Produce 101's I.O.I has grown so much throughout the years, in and out of the spotlight. Much appreciation to The Black Label for allowing Somi to explore her artistry.
ASTRO - AFTER MIDNIGHT
Out of all the K-pop artists who attempt Disco, ASTRO's funk feels most legit (and my opinion includes no favoritism this time). Their smooth and groovy moves, the enthusiasm in their vocals and rap, the funk is all in there! The crazy synths and rhythm create texture and great energy. Adding in the dreamy ASTRO touch to the 70s vibe, their charisma is on another level of heaven. We can party till sunrise with this track on loop. Plus Cha Eunwoo, you got me.
GOLDEN CHILD - RA PAM PAM
If Golden Child can survive the apocalypse, you can surely survive the rest of 2021 as well! The boys reflect today's challenging times and share a hopeful message through this cinematic music video for "Ra Pam Pam" from Game Changer. This moombahton pop track allows the boys to show off their Latin dance moves, as well. Their dynamic vocals and wild range of versatility never disappoint!
DREAMCATCHER - BECAUSE
This is the sign for you to stan Dreamcatcher. Spicing up their signature glam-metal sound with some refreshing techno, "BEcause" came out a masterpiece. The song revolves around a bewitching and psycho love, supported by their creative visual production as ever. If you enjoy anime, orchestra, punk and rock and all that, you'll enjoy their discography. They're a personal favorite of mine!
JACKSON WANG,  INTERNET MONEY - DRIVE YOU HOME
More like "drive you crazy?!!" Hollywood needs to call Jackson up because this 4-minute action-filled romance is insane. "Drive You Home" is a contemporary R&B track with an emotional beat and heart-wrecking lyrics. "Maybe one more cruise will make it alright while you hold my hand from the passenger's side," the pain in his hoarse vocals and powerful dance has me crying as I type.
JAY PARK & PH-1 - ALL IN (PROD. GROOVYROOM)
The bestest pair of friends are back with "All In" and I don't mean to sound cliché, but they're setting the hip hop roof on fire. Jay Park's swag is full of soul, pH-1's flow is sick, and the instrumental chorus is ecstatic. Produced by GroovyRoom, this international collaboration of Korean-American artists rap about changing game and leading their legacy. Keep this track and lead yours!
LØREN - NEED (OOO-EEE)
Remember that one epic moment in K-pop, when Rosé smashed a guy's guitar in Blackpink's "Lovesick Girls"? Well, I think I'm catching feelings for that guy… who is also this guy, Løren. The uprising singer-songwriter from The Black Label is back with "Need (ooo-eee)," doing his own thing without giving a fvck. Alone on the guitar, drums and beautiful vocals, he produced an authentic sound with nostalgic, western pop rock vibes from 2009.
ENHYPEN X TAYO - HEY TAYO
After all the smexy concepts Enhypen has slayed ever since their debut last November, you'd forget that their maknae (youngest) is 16-years-old. Niki must have enjoyed their extremely cute concept in "Hey Tayo," the newest theme song for the kids show, Tayo The Little Bus. Tbh, even their purest choreography is quite difficult to catch on. If y'all got babies in the house, start 'em young with this category of K-pop.
SKYLE - FLY UP HIGH
Fly high, SKYLE! The newest rookies this week are a 4-member Korean-Chinese girl group and they just broke the traditional pattern of girl group debuts, which usually start off with poppish party tracks. "Fly High" is a hardcore mix of hip hop and EDM. I can see the influence from strong-image groups like Blackpink and IZ*ONE. Their sharp moves and empowering vocals will take this group far.
WEEEKLY - HOLIDAY PARTY
Serving bop after bop, the amazing talents of Weeekly are back with "Holiday Party!" As the world slowly overcomes the pandemic, the crave to travel is real. But Weeekly's got free tickets for us all to hop on their Galaxy Train. This grade A, dance-pop track has an easy-going beat and bubbly melody, quite more full of swag, but just as catchy and addicting as their TikTok viral hit, "After School."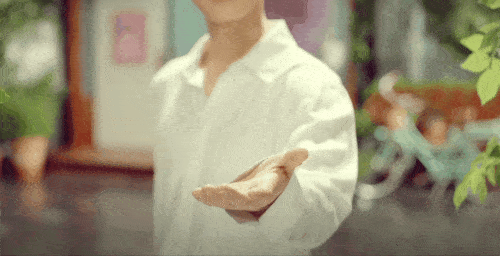 But, wait! I would like to thank the lovely Editor-nim, Arielle, in advance for allowing me to add a few more songs to this week's Best New K-pop. These would be illegal to miss out on!
AKMU - BENCH (WITH ZION.T)
With half a million views, this track is their latest collaboration with R&B legend, Zion.T on Next Episode, which atm is taking over the entire nation of South Korea. "Bench" takes place in the same sad village as the black-and-white "Hey Kid, Close Your Eyes," but this time with color. The alternative-retro, happy vibes of their sound and carefree dance give off The 1975's "Sincerity is Scary" feel. Cool, cool, cool!
PUNCH X MAD CLOWN - I MISS YOU
Early to Autumn are the K-drama OST queen Punch and iconic rapstar Mad Clown. "I Miss You" is a rap-ballad which pours out the devastation of losing a loved one. The song intensifies throughout, as the cello and piano melody harmonize with Punch's touching vocals and Mad Clown's mad tone. They create a lovely and warm yet sad texture, just like Fall season. Sentimental hours are now open.
TIGER JK - LOVE PEACE
The alpha-omega of Korean rap is back to speak truth to power in "Love Peace." Standing up for the "yellow people with bruises and boiling blood in their hearts," Tiger JK says #StopAsianHate. Aggressive on the hip-hop track's surface, his lyrics come from vulnerable pain and empathy for wounded souls. He also revealed that this song is a snippet of his upcoming movie in the making.

So, how was this week's best new k-pop? Too much good music can never be enough. Don't forget to check back next week for more of the newest hits coming from Girls Generation's Hyoyeon, NCT's Ten and many more. It's gonna be hot, hot, hot. Annyeong!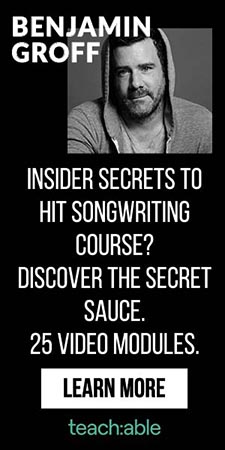 Hannah Lee is a Hallyu enthusiast from K-music to K-drama to K-food and even K-fashion. By day she takes her architectural apprenticeship, but by night she fangirls till sunrise. According to her latest MBTI test, Hannah is a perfectionist who has a lot of miscellaneous thoughts and is lazy... but passionate!