GET A TASTE OF THE SPICIEST SAUCE WITH THIS WEEK'S BEST NEW K-POP
Chingudeul, annyeong! How are your ramen and tteokbokki stirring? It's finally fall season, so there's no more reason to not add the extra spice! Speaking of spice, did y'all see Queen CL and Blackpink Rosé raise our flag as the first female K-pop artists to rock the Met Gala floor? The world is shaking, we gotta hype this celebration up! From Lisa to Monsta X, here's this week's top 10 of the Best New K-pop:
LISA (BLACKPINK) - LALISA
We don't bow down to the Queen no more, we dance to her name! One-fourth alone of the Pinks, the maknae herself, is now the world's most-viewed solo artist within 24 hours of MV release! With over 70 million YouTube views, Lisa broke Taylor Swift's record for "ME!" from 2019. Not only did "Lalisa" bring pride to the K-pop industry, but to her homeland of Thailand. Compared to her untouchable character in Blackpink's discography, Lisa freely let go into colorizing her sound with brighter energy and adding in oriental Thai elements into the self-empowering hip hop banger. The long-promised solo debut was as she sings, "the loudest in the room!"
ATEEZ - DEJA VU
ATEEZ has gone for the bad boy concept and futuristic setting this time, but I am in fact feeling "Déjà vu." The sing-song melody and smoother choreography (rather than today's trend of Noise music and sharp moves) remind me of 2015-ish yet timeless K-pop. ATEEZ is popular for their playful song structures and hard-hitting hip hop sound, but I like how they experimentally toned down and loosened-up with an easier flow. It allows the boys to fully manifest their sexy side and perform with full-on charisma.
HYUNA & DAWN - PING PONG
The most eccentric duo in K-pop is no other than the real-life couple, HyunA and Dawn. Everything from their music to their fashion is iconic, that's unquestionable. But just how do you find true love like this? Someone to fight off the conservative idol industry norms with! "Ping Pong" is a YOLO anthem with a "life is short, love harder" message going on. The festive instrumental is a moombahton party, with this interesting, ear-tickling squeaky synth loop. But my most favorite part? The dance break. They killed it. HyunA and Dawn, ftw!
LEE HI - RED LIPSTICK (FEAT. YOON MIRAE)
Ever since Taeyeon's "Weekend," I've been simping for this dreamy, retro citypop sound. Lee Hi's "Red Lipstick" is this week's mood-booster. It's a refreshing R&B track with light and groovy 80s instrumental. The chorus is super catchy, her vocal palette is all-pastel colors, her visuals are stunning and the aesthetics are amazing! A dream-come-true, she got to work with Yoon Mirae, a female pioneer in K-hiphop! I'm gushing over the AOMG family appearance in the MV, as well. I would do anything to be in that elevator with Lee Hi and Korea's top rappers all together.
LUMINOUS - RUN
Here's another YOLO track but from a newly debuted idol boy group of four members named LUMINOUS. They actually have characters with different light forms and powers- Youngbin (cube-highlight), Suil (lightning-flash), Steven (light-flare) and Woobin (moonlight), pretty cool! Their debut single "Run" is about escaping to live a free life, and we can see freedom in their style which is quite different from conventional gayo in K-pop. The hip hop dance track with western trap influence isn't over the top and just right for me. Hopefully, for you too!
NCT 127 - LEMONADE
This week can't be spicy enough without heat nor refreshing without some "Lemonade," good thing NCT 127's got both. But before you melt, take note that this song is a b-side track for their upcoming album, Sticker, on the 17th… so there will be more! "Lemonade" alone comes on strongly with their industrial hip hop style, alluring tones and signature harmonizations with the rap. The beat's got that vibe you'd wanna rock your shoulders to if you're not much of a dancer like me. But my god, is this sinking in with y'all? NCT 127 is back!
STRAY KIDS - COMPULSION
Bangchan and Hyunjin are sending us deep with a contemporary performance of "Compulsion" from their latest album, NOEASY. I love how the dark and subtle beginning creates anticipation for the orchestral climax towards the end of the song. A sensual concept about obsession is a vulnerable topic that not everyone can tackle in such emotion. This song was actually self-produced by the two during SKZ Song Camp: Howl in Memory. The final product came out beautifully!
MONSTA X - ONE DAY
What's so sad about full English songs in K-pop is that we get stabbed in the heart right then and there when the song is a tragic one, like "One Day." "Right now I'm drunk, right now I'm wasted, spillin' out my guts to the ghosts in our apartment," who would hurt Monsta X like this? Especially my Kihyun? This break-up song is an alternative pop track with airy and heartfelt vocals (ngl, which i would have thought of as dreamy if the lyrics were in Korean). But this song would actually sound nice on the road with the windows down and hands in the wind. So I'll be saving this song for future heartbreaks.
WONHO - BLUE
Who knew we'd have Monsta X and our old boy Wonho back-to-back? Well today's the day, so we have a full hand of music to support! "Blue" is a light, electro dream pop track full of this warm homecoming feeling and positive energy. We all know Wonho as the super healthy hunk he is, but this song is a reminder of his musical artistry. I'm so glad Wonho found his gentle side. I can just feel his sincerity and hopeful message throughout the song and I wish he continues to pursue whatever style he likes. Wonho oppa, hwaiting!
MAMAMOO - MUMUMUMUCH
Prepare for more happy tears, OT4 Mamamoo is back. Rumors here and there about contracts, disbandment, whatever, those can't stop us now from enjoying the moment with our favorite four vocalists! "As much as the sky, the land, the sea, I love you!" We just know that if this ain't for the Moomoo fandom, they'd dedicate "Mumumumuch" to each other! The vibrant lovey dovey pop track is so Mamamoo with the groovy beat and hints of orchestral instrument. Their silly side in music has been missed for quite some time, this is just so them!
CL - SPICY (FEAT. OMEGA SAPIEN, SOKODOMO, LIL CHERRY)
"ENERGY, POWER, CHEMISTRY." This is what the true spice is all about. This remix of CL's "Spicy" didn't sleep in the studio, though. You're watching a live recorded performance, y'all see the energy? When she says "you're looking at the most fly Asians," she meant it. Omega Sapien, sokodomo and Lil Cherry are indeed the hottest rappers in Asia today. The temperature on set must have skyrocketed. Power! You feel the heat, right? The intensity hearing minimal rap alone and looking into CL's tiger eyes, now that's chemistry. Keep the spice coming, queen!
2021 ain't over yet, so I wonder what more surprises we'll be getting from 2ne1 before the year ends. Well there, I'll be getting back to my ramen while you save these to your weekend playlist! Chuseok holidays are coming soon, along with new music from NCT 127 and Yang Yoseop. So check back next week, right here on WATG's Best New K-pop. Annyeong!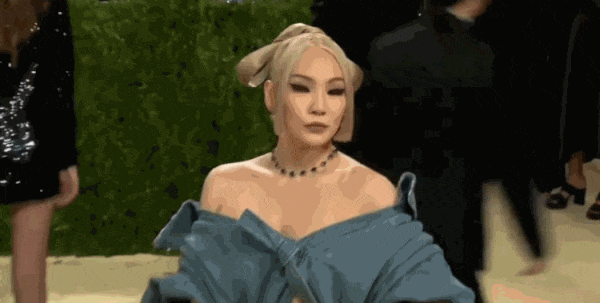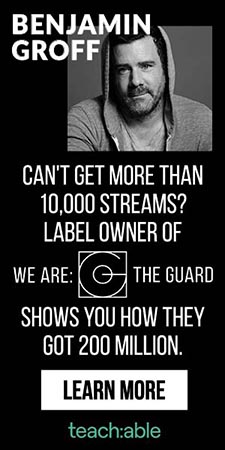 Hannah Lee is a Hallyu enthusiast from K-music to K-drama to K-food and even K-fashion. By day she takes her architectural apprenticeship, but by night she fangirls till sunrise. According to her latest MBTI test, Hannah is a perfectionist who has a lot of miscellaneous thoughts and is lazy... but passionate!