BEST NEW ARTISTS 2020: LANI ROSE DOES NOT NEED YOUR PERMISSION TO BE GREAT
Beta: A stage of development in which a product is nearly complete.
According to Reid Hoffman (founder of LinkedIn and executive VP of Paypal), we can overcome the extremely human fear of failure by existing in a state of "Permanent Beta." When we see ourselves, our careers, and our creations through a work-in-progress mindset, failure becomes a piece of the puzzle, rather than something to try to avoid. While it's inevitable that we will all "fail," it's not failure if we see it as a necessary step.
Lani Rose, aka Myles Anderson, knows this well. Hailing from St. Louis, Missouri, the rising artist cannot be defined by one genre. After a string of singles that garnered attention from Ones to Watch and landed on various Spotify Editorial playlists, Anderson has let listeners into his world on his debut EP Permanent Beta.
Permanent Beta explores the fears and strengths that make us human. Anderson's introspective songwriting puts words to the things that we've all felt, but struggled to describe. From being afraid of dying without leaving his mark on "Dead and Gone" to the nostalgia of "Colors We Made," the EP is honest, layered, and thought provoking.
The tracks on Permanent Beta don't fit into one box. Mixing power pop ballads, R&B sensibilities, and hi-hats, molds a unique and changing sound, tied together by Anderson's strong songwriting, unique production choices, and vocal prowess. From the gentleness, falsetto, and flow of "Enough For You," to the soaring vocals of "Know A Way," Anderson is sonically dynamic.
We were lucky enough to catch up with Anderson to hear about life as of lately and the creative process behind Permanent Beta.
We Are: The Guard: How does a typical morning get started in the world of Lani Rose? What's a typical routine? Has that changed due to COVID-19?
Lani Rose: First thing, after freshening up, is a workout. It really helps me clear my mind and keep me focused. COVID-19 hasn't really affected me too much, but there was a bit of a scare at one point. My mom got sick with a light cough initially, which quickly turned into heavier coughs, headaches, fatigue, and other symptoms to the point of her using an inhaler, so we believed for a while it could possibly be COVID-19. She ended up getting tested, and it turned out to be a respiratory infection and NOT the rona, so that was a relief. Other than that, things are normal.
WATG: What's one thing you know now that you wish you knew when you first started?
LR: This game takes a LONG time. For a while, I dreamed of the "overnight success" story. I never dwelled in it, but always felt like my time would happen sooner than later. I know it's coming, but I've learned a lot of patience, and that things happen when they are supposed to.
WATG: What's the best piece of advice you ever received?
LR: I worked for some home healthcare company for like 3 days before quitting, but before doing so I went to a nursing home for a promo night for the company. There was an older white veteran who I spoke to, and I asked him what's the best advice he has for someone like me. He said "Don't do anything that doesn't make you happy." I wasn't sure if that meant smoke crack for the hell of it, or steer my life in the direction I want. Either way It felt very impactful.
WATG: What's something you're uber passionate about i.e. a hobby, interest, cause, quirky or unexpected thing about you that people might not guess, and can you tell us a little about that?
LR: I love reading self-help books and working out. I've also always had a thing for computers and learned how to program in JAVA a little when I was 12. Once in 5th grade, I got called to the principal's office for shutting down other students' computers remotely (it was just based off Windows' IP remote shut down, so it wasn't hard) while they were using them for testing or whatever.
WATG: What motivates you to succeed?
LR: This is something I'm not sure of just yet, but it may be lust. The lust for money, power, and control. It could also be my urge to prove people wrong about me, you know? The chip on the shoulder type-beat. Whatever the reason, I've yet to find it, and it might be the next project or song I write.
WATG: Are there any fun stories that you'd like to share from the process of creating Permanent Beta?
LR: This EP was written over the course of 3 years (kinda). I made "Love Forgets," about my brother, back in 2017, then "Know A Way" in 2018, "Colors We Made," "Enough For You," and "Dead and Gone" all in 2019. The premise of the EP is about self development, and I feel like listeners will be able to really hear the development in my personal life, writing, and production in this project.
WATG: Could we do a deeper dive lyrically on a track of your choice?
LR: Would love to!
"COLORS WE MADE" - LANI ROSE
TV on the dresser, running toons and self reflection
It feels colder with the cotton in my bed
Wrapped in recollection flashes hit me with a vengeance
But we're barred, we're banned, we're sanctioned from the dead
LR: Watching a childhood cartoon/show can trigger a lot of memories that I end up reflecting on. It can be an interesting feeling, coming to understand how the past affects the now, and how nothing can be changed no matter how much I may want it to (or to not).
Summer's easier to sum up
Winter's here to slow down
Everything we did
Spring time's here and I got free time
We can find what we like
Biking with no hands
LR: The seasons represent different stages of life throughout the year. I feel like summer, in general, is an easier time to understand, and allow to fly by. Winter, things seem to slow down and it feels cold FOREVER to me. During spring, the weather feels very freeing and I love riding my bike during that time.
The colors we made
Colors we made
Colors we made
Colors we made at the school yard
Back in 2005
LR: This section is a recall to the feeling of using chalk on the school playground, as well as the way life looks so colorful in my mind when thinking of that time period. Everything is incredibly colored and bright.
Now the point we're at
Point we're at
Point we're at
Don't you know it's your fault
That you're dragging your brothers down
LR: When I look at who I am today, I realize that I need to be more careful on how I act, because I'm not blameless or as free to do as I please. I need to consider how I affect those around me, specifically my brothers.
Summer days, sweating biking through the neighborhood
We could do this 'till the sun down
Make it home before the lamp post
Now we supposed to be some grown ups
Can't help but think about the good times
Even if that's really right now
Ain't no pressure in the past life
LR: When my brothers and I would be out riding, we really could do it for hours and hours, but knew I needed to be home before the lamp post came on because of house rules.
Feeling some peach fuzz I think that I'm growing
Put down the backwoods so I don't lose focus
Now I just wanna find my place inside this only life
Momma said keep writing boy don't worry you'll be fine
LR: Like every young person, I feel like I'm going to live forever, but I know this life is temporary. I'm not very hairy of a person, so when I started to finally grow peach fuzz it was kinda like a wake up call saying "BRO- LOOK, YOU GETTING UP THERE". I also do engage in some recreational mary wanna occasionally. I found at one point, I began to abuse it and smoke it too much. I realized that I needed to cut back in order to continue operating optimality in the way I would like to. As for these last two lines, I'm simply not too sure who or what it is I want to be in life just yet. I know music is a stepping stone and a passion of mine, but I feel like there's so much more for me to do.
It's been a long time coming
I cannot take no more
I'm done waiting on the world to give me what I want
It's been a long time coming
I cannot take no more
I'm done waiting on the world to give me what I want
LR: In life sometimes, I feel like I'm waiting for permission to do what I want or to reach a goal. Like- I have to wait to be told I'm good enough and I don't want to live like that, so I'm making a conscious choice to go after whatever it is that I want.
Permanent Beta is out now via Terrible Records.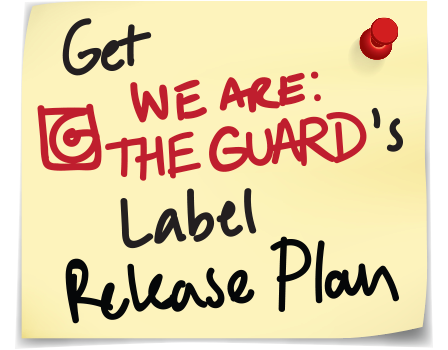 Arielle Tindel is from Cleveland, Ohio. She recently graduated from Berklee College of Music with degrees in Music Business Marketing and Songwriting. In her free time, Arielle can be found gardening or playing bass.