LEON ELSE JOURNEYS TO MENTAL-HEALTH AUTHENTICITY ON THE HAUNTING BANGER "BAD"
When he announced his song, "My Kind of Love," had been selected to appear in Netflix's critically acclaimed teen drama 13 Reasons Why in May 2018, Leon Else looked like an artist en route to the top of the world. With a growing international fanbase and millions of streams to his name, the UK-born, LA-based singer-songwriter seemed – at least from a distance – to be a man who finally had it all.
But, behind the razzle-dazzle, Else was struggling. Not long after coming out publicly, the singer went through a traumatic breakup and was diagnosed with bipolar disorder. As Else explained in an interview with GAY TIMES: "It was like this fucking tidal wave that just knocked me flying."
Eventually, Else began to explore his mental-health troubles through his music. From "Easy Love" – a song that touched on his struggles with sex addiction – to "Beautiful World" – which was accompanied by a gut-wrenching video shot by the artist at the peak of his breakdown – Else was no longer afraid to shine a light on what had previously brought him so much darkness.
Fast forward a few years, and Else continues his powerful journey to mental-health authenticity on his new single, "BAD," out today (October 25th) via We Are: The Guard.
Written and produced alongside Else's frequent collaborator, JT Bangs, "BAD" is a haunting banger about "waking up and facing the consequences of addiction." With synths swirling like inky, faceless Dementors around the 32-year-old as he moves from a soulful chest voice to a Weeknd-esque falsetto, "BAD" is a morning-after-the-night-before anecdote with a candidly bitter twist:
"Is it bad that I like being fucked up more than being sober?
Is it bad that my best friend is this demon on my shoulder?
Is it bad the shit I find fun could get me sent to prison?
Is it bad that I don't really care if I live or I die?
I just wanna get high."
Come the chorus, Else goes even further, admitting what most of us never could: Perhaps he's simply bad. But, far from glamorizing his vices or penchant for debauchery like the aforementioned Abel Tesfaye, this man has the weight of the world on his shoulders. Like witnessing a cautionary tale in slow-motion, prepare for chills to creep over you as Else's voice echoes into the dark, lonely abyss: "I'm bad, I'm bad, I'm bad..."
Even though this isn't the first time he's alluded to his mental state in his music, Else establishes himself as an artist willing to use his talent to understand the more complex parts of his mind on "BAD." It's possible if further songwriters followed in his footsteps, we could finally begin to break the stigma surrounding issues like trauma and addiction. Until then, We Are: The Guard is proud to give a platform to stars like Else to showcase the good, the bad, and the ugly side of mental health. While he hints he's part of the "bad," Else's music most definitely isn't. Long may he continue to find healing through it.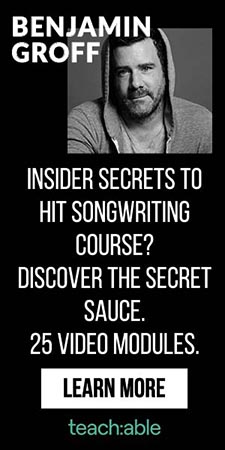 Jess Grant is a frustrated writer hailing from London, England. When she isn't tasked with disentangling her thoughts from her brain and putting them on paper, Jess can generally be found listening to The Beatles, or cooking vegetarian food.