MAX LEONE WANTS YOU TO BE YOURSELF ON "MALLEABLE"
Emerging singer-songwriter Max Leone does not have time for two-faced, shape shifters (@ geminis, sorry not sorry).
Max Leone is a multi-instrumentalist, songwriter, and producer from Portland, OR. After studying guitar at Berklee College of Music and signing with Darkroom, he has garnered attention from his strong single releases. Referred to as an "anti-pop prodigy" by NME, Leone sets the bar even higher on last Wednesday's release, "Malleable."
MAX LEONE - "MALLEABLE"
Look- I get it, (especially here in LA) people can become chameleons in order to impress others. At the end of the day, however, it's pretty glaringly obvious when someone's being fake. On "Malleable," Leone explores this concept. In his own words, "Malleable is about that friend you have who is always changing themselves to fit in with the people around them, and sometimes it feels like you don't really know them at all."
Mourning the loss of the version of this friend that he once knew, Leone sings over gentle guitars that glitch out and introduce a chill, but driving beat. Somewhere between singer-songwriter, bedroom pop, and R&B, "Malleable" hinges on stellar melodies and great lyricism. Leone skillfully balances between being metaphorical and being blunt. In the chorus, direct lines like "You've changed, and it sucks" are followed by more poetic statements like "You bend to everyone / And it doesn't break you." These lines lead up to the final, heartbreaking epiphany: "I don't know you anymore."
With a DIY music video that follows Leone through the vacant streets of Portland, feelings of loneliness and nostalgia arise. On his singles, Leone has shown us a few sides, though the constant of great songwriting remains throughout. His debut EP is on the way, and We Are: The Guard could not be more excited to see what else this rising talent has to say!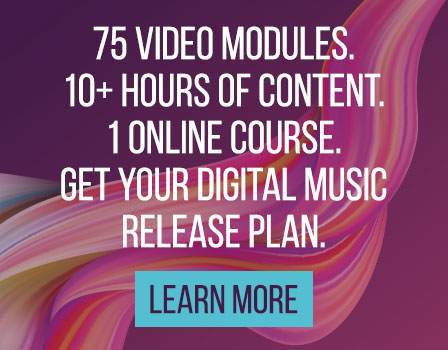 Arielle Tindel is from Cleveland, Ohio. She recently graduated from Berklee College of Music with degrees in Music Business Marketing and Songwriting. In her free time, Arielle can be found gardening or playing bass.