MELANIE FAYE'S "JUMP" HAS US JUMPING FOR JOY
At just 22, Melanie Faye is a skilled musician, a collaborator to some of today's brightest stars, and a full on guitar (as well as bass, songwriting, and production) genius. She's got ears of gold, and proves it with every move on her Tiny Desk (Home) Concert, feature on Cautious Clay's "Cheesin," and playing in Masego's Tiny Desk. Her tone is impeccable, and her guitar playing is insanely tasteful. She knows exactly when to play actively, and when to sit back. She has a strong understanding of how to really elevate and support an artist, a skill that many talented young musicians do not embody (@ the jazz guitar bros from my dear alma mater, Berklee College of Music, sorry not sorry).
MELANIE FAYE - TINY DESK (HOME) CONCERT
Faye was born in Huntsville, Alabama and moved to Nashville at age 3. She studied jazz guitar throughout high school, and began playing and songwriting as a child. After being shared on social media by SZA in 2017, Faye has racked up a huge following and impressive list of artists who she has worked with including Noname and Mac Demarco.
And now, she continues to wow us with her new EP. With wonderful songwriting, appearances by Mac Demarco and Jamila Woods, and great guitar playing (of course!) Melanie Faye EP SLAPS. With 6 songs, Faye shows us different sides of her musicianship, and we're 1000% here for it. From the grooviness of "It's a Moot Point," to the raw talent exhibited on instrumental "Clutch - Demo," Faye is a virtuoso not to be overlooked.
First track "Jump" features chill R&B vibes, flowing internal rhyme, and captivating melodies.
MELANIE FAYE - "JUMP"
Produced by Cautious Clay, "Jump" has shimmery electric guitars, melodies reminiscent of Pink Sweat$, classic R&B harmony, and modern pop sensibilities. Clay's skillful production perfectly supports Faye's poetic lyrics. "Jump" is a winner all around.
To do: Stream Melanie Faye EP, try your hardest to stay cool during this heatwave, and join us in our attempts to speak a Melanie Faye and Thundercat collab into existence.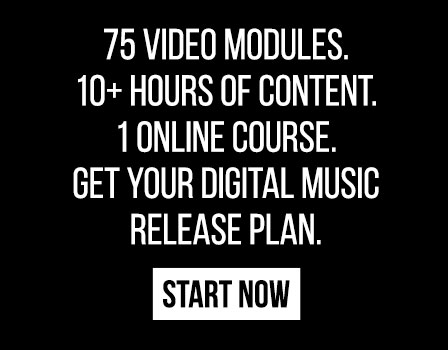 Arielle Tindel is from Cleveland, Ohio. She recently graduated from Berklee College of Music with degrees in Music Business Marketing and Songwriting. In her free time, Arielle can be found gardening or playing bass.