NEW INDIE MUSIC: 10 SONGS TO KICK-START YOUR WEEK
Photo by Ramille Soares on Unsplash
It really feels like we've been living through the apocalypse these last few years, but it finally appears as if we're coming out of the other side. There's a lot of positivity in the air, and we're hoping to keep up the good vibes this Monday morning with the latest edition of We Are: The Guard's New Indie Music. Just don't forget to mute any Zoom meetings before hitting play on the following selection of indie songs from Deb Never, Katy Kirby, Jónsi, and seven other favorites!
"We did it, Joe. We got New Radicals back together!" pic.twitter.com/bkCx53JV4y

— JamiRae (@jamrae85) January 18, 2021
-
DEB NEVER – SOMEONE ELSE
She recently moved to England to make music with Michael Percy, and today, Deb Never shares the first taste of said over-the-pond sessions in the form of "Someone Else." It's a drowsy reverie about struggling to let go of an ex, with guitars dragging their feet behind Deb, before the song transforms into an unexpected drum-and-bass banger.
KATY KIRBY – JUNIPER
Ahead of the release of her forthcoming album Cool Dry Place on Keeled Scales next month, Katy Kirby has shared the delightful "Juniper." According to Katy, it's a song about motherhood, with twanging guitars providing a rustic chug against which the Nashville artist explores themes such as love and abandonment with a mellifluous ease.
JÓNSI – MOLD
Just a few months on from the release of his solo album Shiver, Sigur Rós frontman Jónsi returns today with the eerie, haunting "Mold." It hears the Icelandic singer-songwriter once again teaming up with PC Music's A. G. Cook, who delivers a pummeling, glitched-out production, over which Jónsi's voice forms specter-like shapes.
JOY OLADOKUN (FEAT. JENSEN MCRAE) – WISH YOU THE BEST
Joy Oladokun gets January off to a healing start with "wish you the best." "I have a complicated relationship with my exes and America. This song is about both," explains the Casa Grande native of the affecting ballad – which features Jensen McRae – with Joy's genuine desire for peace making for a refreshing sentiment in these divided times.
HAYLEY WILLIAMS – TEARDROP (MASSIVE ATTACK COVER)
Me every time I hear Hayley Williams sing: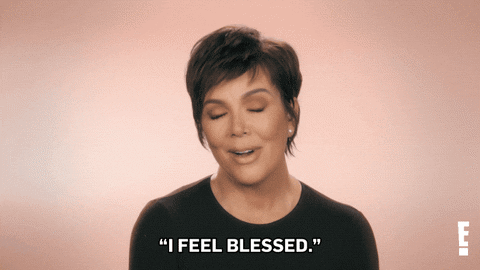 ARCA (FEAT. OLIVER COATES) – MADRE
Following on from the release of KiCk i in June, We Are: The Guard favorite Arca returns today with the Oliver Coates-featuring "Madre." Clocking in at nine minutes, it's a haunting ode to maternal love that reminds me of Björk's Utopia – which Arca helped to produce – with Oliver's cello churning beneath the Venezuela star's sonorous lament.
PERFUME GENIUS – YOUR BODY CHANGES EVERYTHING (BOY HARSHER REMIX)
Coinciding with the announcement of IMMEDIATELY Remixes – due out next month on Matador – Perfume Genius has shared the Boy Harsher version of "Your Body Changes Everything." Listen as the Savannah duo turn the Set My Heart on Fire Immediately highlight into an 80s banger, filled with sawtooth waves and digitally programmed beats.
TOBACCO – THIS MAN
Hot Wet & Sassy heard him edging toward the pop light, but TOBACCO is once again retreating into the shadows on "This Man." Lifted from Fucked up Friends 3 – the latest installment of his Fucked up Friends series, due out soon on Rad Cult – it's a twisted, contorted listen that sounds like an Aphex Twin CD that's melted all over the dashboard.
SAMIA – WINNEBAGO (CHARLIE HICKEY VERSION)
Samia's The Baby Reimagined is a gift that keeps on giving, with the latest contribution to the remix album coming in the form of Charlie Hickey's reinterpretation of "Winnebago." Listen as the Phoebe Bridgers collaborator offers a soft, gentle revision of the song, with his folky delicacy and precision really bringing the ode to insecurity to life.
HAND HABITS – 4TH OF JULY
Hands Habits examines the potency of memory on their driving latest single "4th of july." According to Meg Duffy, the song was written after they discovered an old factory in their hometown of Amsterdam had been demolished, with Hand Habits reflecting on their feelings of grief and their desire to build new memories over a stomping indie chug.
-
Follow We Are: The Guard's Weekly Chart on Spotify for more! x
Jess Grant is a frustrated writer hailing from London, England. When she isn't tasked with disentangling her thoughts from her brain and putting them on paper, Jess can generally be found listening to The Beatles, or cooking vegetarian food.