NEW INDIE MUSIC - WEEK 10
The world is slowly dying, but at least we have Lady Gaga to save us from our earthly demise. I've already booked my one-way ticket to Chromatica, and I'm not sure about you guys, but I can't wait to join the Kindness Punks and spend the rest of my days dancing on craters in neon-pink bodysuits. Before I leave, however, it's time for the latest edition of We Are: The Guard's New Indie Music. Featuring Perfume Genius, Grimes, Phoebe Bridgers, and more, this playlist has something for everyone.
Me auditioning for Lady Gaga's Kindness Punks after watching the #StupidLove video. pic.twitter.com/3D2k6fErn6

— We Are: The Guard (@WeAreTheGuard) February 28, 2020
-
PERFUME GENIUS – DESCRIBE
Perfume Genius is back, baby. Just under three years on from the release of No Shape, Mike Hadreas returns today with "Describe." It's a challenging rock juggernaut that the queer act says was born from a depressive lull, with the song's distorted, sweltering riffs undulating like heat mirages, before collapsing into a blissed-out, pain-numbing vacuum.
GRIMES – IDORU
Miss Anthropocene paints, for the most part, a picture of post-apocalyptic doom, but Grimes is still able to find a place of unspoiled beauty on "IDORU." "We could play a beautiful game/You could chase me down in the name/Of love," coos Grimes on the cut – an intensely pretty billet-doux that manages to close Miss Anthropocene on a hopeful note.
GORDI – SANDWICHES
Every once in a while, a song comes along that moves you like nothing else can. Case in point: "Sandwiches." As someone who recently lost a loved one, it goes without saying this cut hit exceedingly close to home, with Gordi exploring the intricate grief process while simultaneously celebrating the life of her late grandmother with an achingly beautiful poise.
DAUGHTERS OF NOISE! – SUNSHINE
Following on from the recent release of "2023," We Are: The Guard's very own Daughters of Noise! are bursting back on to the scene today with "Sunshine." It finds Coco Morier and Arama continuing to refine their retrofuturistic nu-disco sound, with the cut bristling with the kind of breathless, untamed electronic energy that'll make dance floors collapse beneath it.
CHRISTINE AND THE QUEENS – LA VITA NUOVA
Christine and the Queens is the definition of a Renaissance woman. Having recently shared "People, I've been sad," the French act returns today with La vita nuova, a short film to coincide with her EP of the same name. It's a dance spectacle that sees Chris turn into a lascivious vampire, with Caroline Polachek also making an appearance in the visual.
GRANDSON & K.FLAY – PEACHES
grandson gets XXwhy – a political campaign of sorts that'll see him collaborate with a different artist every month in the lead up to the election – off to an anthemic start with "Peaches." The K.Flay-featuring cut is an ode to never giving up, even in the face of  adversity, with grandson and K.Flay uniting in a kind of quiet triumph over acoustic strums.
PHOEBE BRIDGERS – GARDEN SONG
Phoebe Bridgers continues to carve out her place as one of the most exquisite singer-songwriters of our generation on "Garden Song." It's a quiet, remorseful ballad that positions the Los Angeles native's translucent vocals front and center, with fingerpicked acoustics framing Phoebe's finely detailed reflections on nostalgia and the passing of time.
THUNDERCAT – DRAGONBALL DURAG
I think Este Haim puts it better than I ever could: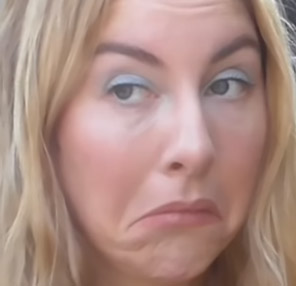 SOCCER MOMMY – BLOODSTREAM
Soccer Mommy dissects her personal demons on the beautifully sad "Bloodstream." "What did you have that I didn't?/And why am I so blue?" asks Sophie Allison on the latest single to be lifted from color theory, with an electric guitar tenderly chugging beneath the 22-year-old as she sings in unflinching detail about her lifelong battles with anxiety and depression.
CEO@BUSINESS.NET, LENTRA & BBNO$ – OUT OF CONTROL
And now for something completely different from ceo@business.net, better known to most of us as Canadian producer Lentra. Collaborating with bbno$, listen as ceo injects a much-needed dose of chaos into our lives on incentivize unpaid overtime cut "out of control" – a genre-blending rap-rock rager that essentially sounds like Beastie Boys on amphetamines.
-
Until next time, why not follow We Are: The Guard's Weekly Chart for more? x
Jess Grant is a frustrated writer hailing from London, England. When she isn't tasked with disentangling her thoughts from her brain and putting them on paper, Jess can generally be found listening to The Beatles, or cooking vegetarian food.