NEW INDIE MUSIC - WEEK 21
Now that Game of Thrones has put us out of our misery, it feels like we can *finally* start getting our lives back on track. And what better way to return to reality after all of these months 'n' years than with the latest edition of We Are: The Guard's New Indie Music? It's been one helluva week in terms of releases, so before we get *too* carried away with demanding a GOT remake, let's get going as we always do with the following indie songs from Tyler, the Creator, Mac DeMarco, AURORA, James Bay, Foals, and plenty of others.
-
DOG ORCHESTRA – PITY PARTY
Dream-pop duo Dog Orchestra are beckoning us down into the hedonistic underground on their first single of 2019. "I was the loneliest that I've ever been/The loneliest kid for the win/And I'm gonna throw myself a little party," sings a reedy voice over laser-beam synths on "Pity Party" – a darkly depressive tribute to unfettered self-indulgence that'll have you sweating out your sadness over basement club dance floors.
TYLER, THE CREATOR – WHAT'S GOOD
Tyler, the Creator goes HARD on IGOR, with the album's energy coming to a head on "WHAT'S GOOD." Listen as the rapper doesn't hold back even for one second on the ninth track on the LP, with Tyler name-dropping everyone from Steve Irwin to Helen Keller over the kind of dirty, distorted, Death Grips-worthy basslines that are guaranteed to get the mosh pits going at Camp Flog Gnaw in November.
MXMTOON – PROM DRESS
It's hard work being a teenager. Just ask mxmtoon, who's bottling up the unruly hormones, mood swings, and growing pains for us all to enjoy on her latest single "prom dress" – a ukulele-inflected alt-folk ode to the coming-of-age ceremony that hears mxmtoon singing in the extremely relatable chorus: "I'm sitting here, crying in my prom dress/I'd be the prom queen if crying was a contest."
MAC DEMARCO – ON THE SQUARE
Well, this is some serious nightmare fuel if I do say so myself! Mac DeMarco is inviting us into the surrealist depths of his mind in the video for the Here Comes the Cowboy cut "On the Square." Directed by William Sipos and Sean Campos, the clip takes place in a kind of Lynchian purgatory as occupied by flesh-colored comic entities, with the visual making for even more unsettling viewing when paired with Mac's signature detached balladry.
PHANTOM PLANET – BALISONG
Excuse me while I dust down my O.C. box set, as Phantom Planet are back, baby! The band who soundtracked the majority of my teenage years return after a decade-long hiatus with "BALISONG" – a groovy, catchy chugger of a track that struts its way into the recesses of your mind and holds on tight, with Phantom Planet showcasing the same ear for melody that made "California" such a smash hit in 2002.
AURORA – THE RIVER
It's a long-held myth that showing emotion is a sign of weakness, but AURORA is here to remind us of the importance of expressing our thoughts and feelings on "The River." "You can cry/Drinking your eyes/Do you miss the sadness when it's gone?" sings the Bergen artist on the cut – a cathartic, soaring, bombastic anthem that opens AURORA's forthcoming album A Different Kind of Human (Step 2).
JAMES BAY – BAD
If there's one man who knows how to strum at my heartstrings, it's James Bay. Just a year on from the release of Electric Light, the Hitchin troubadour returns this 2019 with "Bad" – an emotionally exhausting breakup ballad that hears James' voice almost crumbling under the weight of the lyrics: "I want you bad, but it's done/I'm bleeding out, cause we can't go on/I want you bad, till I shake/I want what we had, but what's broken don't unbreak."
FOALS – IN DEGREES
The end of the world is almost upon us, but Foals are here to see it out in style with the video for the frenetic ode to climate change "In Degrees." Directed by Aaron Brown, the clip finds Yannis Philippakis and co dancing their way into the impending global crisis, with the visual contrasting shots of Foals performing amid abandoned ruins with shots of the band performing at a wild party. Part 1 Everything Not Saved Will Be Lost is out now.
BARNS COURTNEY – YOU AND I
Coinciding with the announcement that he's set to release his album 404 in September, Barns Courtney has shared "You and I." It's a swaggering foot-stomper of a song about going to the ends of the earth for a lover, with the track – which hears the Ipswich artist blending elements of rock and roll and synth pop – coming complete with what might be Barns' biggest and best chorus to date.
JUDAH & THE LION – DON'T MESS WITH MY MAMA
Mother's Day may be over for another year, but Judah & the Lion are here to remind us to NEVER disrespect the women who raised us on "Don't Mess With My Momma." P.S. Who else had this GIF in mind while watching this?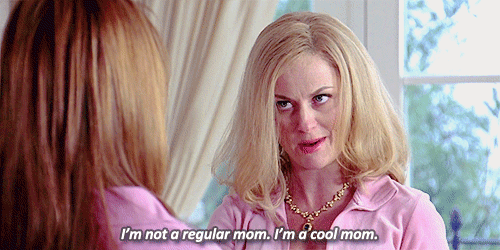 -
Until next week, why not follow We Are: The Guard's Weekly Chart on Spotify for more? xo
Photo by Collins Lesulie on Unsplash
Jess Grant is a frustrated writer hailing from London, England. When she isn't tasked with disentangling her thoughts from her brain and putting them on paper, Jess can generally be found listening to The Beatles, or cooking vegetarian food.