NEW INDIE MUSIC - WEEK 51 PART 2 2014
Hello everyone—We here at BitCandy figured you might need a break from all the festive Christmas music that's being blasted everywhere you turn (especially if you happen to work in retail—I'm sure you've heard the Mariah Carrey Christmas album at least 30 times this season) so we compiled a list of even more of the best indie songs of the week. Go grab some headphones and put on your favorite pair of obnoxious slippers (I'm currently rocking some fuzzy penguin ones, FYI) because we have some awesome new music from Twin Shadow, Dutch Party, St. Tropez, and more!
WOODKID - THE GREAT ESCAPE
When he isn't busy directing music videos for Katy Perry ("Teenage Dream") or Taylor Swift ("Back To December"), Yoann Lemoine, aka Woodkid is making awesome neo-folk tunes like "The Golden Age." The song sucks you in with orchestral strings before introducing thumping percussion, horns, and piano that creates total indie rock gold.
CIRCA WAVES - FOSSILS
Liverpool's Circa Waves just released the title track off of their new album, Fossils. The song is packed with jangly guitars, bouncy drum beats, and vocals reminiscent of Alex Turner's of the Arctic Monkeys. It's insanely catchy and I can't wait to hear the whole album.
DENITIA AND SENE - RUNNIN.
Brooklyn-duo Denitia and Sene will totally grab your attention with their moody track, "Runnin" off of their new EP, side fx. The track has an eerie beginning with muffled bass, synths, and distorted vocals before we're hit with Denitia's haunting and intriguing vocals.
TWIN SHADOW - TURN ME UP
After recently signing to Warner Bros., George Lewis Jr. aka Twin Shadow is back with his new single, "Turn Me Up" which will be on his upcoming album, Eclipse. The track is both moody and magical sounding at the same time with his smooth R&B vocals and jarring blasts of electric guitar. Once the chorus hits at the 1:15 mark, the song really comes together with a slurry of electronic elements that make for a truly memorable song.
DUTCH PARTY - ECHO GIRL
https://soundcloud.com/dutchpartymusic/echogirl
Echo Park's Dutch Party will totally put you in the mood for partying with their quirky and fun track, "Echo Girl." The song has a lo-fi feel with hand claps, loud bass, and scratchy guitars. With lyrics like "You dance to rock and roll/ sunglasses and alcohol," you can instantly picture the LA hipster-types that they are talking about.
FRANKLIN - LULLABY
Indie singer-songwriter, Franklin, is here to grab your full and undivided attention with his acoustic guitar-powered song, "Lullaby." With vocals that every indie-folk artists hopes for and haunting backing vocals, it's a completely enchanting song that's hard not to fall in love with.
RHODES - THE LAKE
UK-based artist Rhodes creates the perfect soundtrack to a wonderfully wintery day spent indoors with his latest single, "The Lake." The track begins with gloomy-sounding electric guitar notes and his beautifully soothing vocals, before the song slowly builds into an epic orchestral ballad.
ST. TROPEZ - I DON'T WANNA FALL IN LOVE
I seriously cannot get enough of this next track—"I Don't Wanna Fall In Love" is the debut track from garage-punk band, St. Tropez, and it's packed with loud and fuzzy guitars, thumping drums, and vocals that would make everyone from The Stooges to The Hives proud. It's simply a fun and energy-packed song that will easily make you a fan.
SHLOHMO - EMERGE FROM SMOKE
Los Angeles' Henry Laufer, aka Shlohmo, will get you feelin' all nice and broody with his dark electronic track, "Emerge From Smoke." Featuring an echoey beat, mystical bleeps and bloops, and menacing, bass-heavy atmospherics, you'll be sucked in almost instantly. Things get more intense and chaotic as the track continues which makes for a totally unique and refreshing 5 minutes.
BABY ALPACA - ROLLER COASTER
You may start thinking of things that are cute and fuzzy when you hear the name "Baby Alpaca," but that's not exactly the case with this Los Angles/New York four-piece. On their latest track, "Roller Coaster," lead vocalist Chris Kittrell sets the mood with his deep and sultry vocals while electric guitar and isolated drums create a super sensual and soulful vibe.
-
See ya next week! Hopefully that's enough new music to help you out of your holiday funk.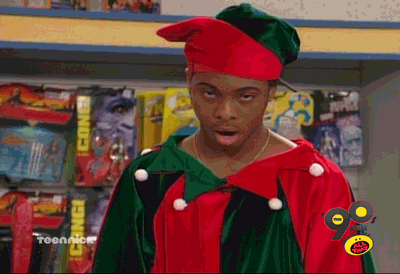 About Erin Crider
Erin Crider eats, breathes, and sleeps pop culture. If you have a question about a one-hit wonder from the '90s or need help remembering lines from a SNL skit, she's your girl. When she isn't lurking the internet, she's either going to a show or hanging out at Disneyland. Erin lives in Southern California and has a B.A. in Creative Writing from Cal State Long Beach.