11 NEW INDIE POP SONGS TO GET STUCK IN YOUR HEAD THIS AUGUST
Photo by Obi Onyeador on Unsplash
This week was jam packed with indie pop releases that have been playing NONSTOP in our heads! From Remi Wolf's "Liquor Store" to Serena Isioma's "Really, Really" we're hooking you  up with the absolute best bops to get you through the week. Sit back, make yourself a coffee, and listen along with us!
SERENA ISIOMA - REALLY, REALLY
I feel like I've flown to space and back after listening to Serena Isioma's new indie pop song "Really, Really." Packed with intergalactic synths and total 90's-inspired beats, their vocals bring the same effortlessly cool vibe that we heard on "Sensitive." In his own words "People really need to listen to this song because it's hella affirming. Like yes, I am fresh to death. I am the coolest person in my own world. Self love is cool."
VALLEY - TEMPO
Valley's new indie pop single "Tempo" has totally set the mood for the rest of summer - we love to see it! Wishing they could slow down and experience each moment more deeply, the group wrote this dreamy yet rhythmically energetic track. Stick around 'til the end to catch the outro - a slowed trap beat with a sick guitar solo.
LORDE - STONED AT THE NAIL SALON
Lorde gets existential in her new single "Stoned at the Nail Salon," from diminishing beauty and popularity to disassociating with your past self. It's almost too-personal, as if you're sitting in the room with her. Lorde's lyricism flourishes in the second single for Solar Power, catching ears with her opening line "Got a wishbone drying on the windowsill in my kitchen/Just in case I wake up and realize I've chosen wrong."
REMI WOLF - LIQUOR STORE
She's an absolute master of blending meaningful lyricism with fun, uplifting musicality, and "Liquor Store" is the perfect example. Remi Wolf gets personal about finally reaching sobriety after going to rehab during the pandemic. With the goal of making those who struggle with addiction feel more understood, she also hopes this indie pop track will simply be a "fuckin' banger."
ROLE MODEL - FOREVER&MORE
Tucker AKA ROLE MODEL dropped his new single this week and fans went wild! Written about his (rumoured) girlfriend Emma Chamberlain, "forever&more" gives us a visual peek into the early stages of their relationship for the very first time. From the spacey synths to the gritty electric guitar, it's obvious he's totally smitten (I mean, he's even gone so far to write her name on his spine).
SOFIA KAY - MAXIME
At only 15 years old, Sofia Kay released her fifth indie pop single "Maxime." Hung up on a past fling and painfully admitting her "heart's still stuck beating" for them, she poetically takes us through the heaviness of a breakup. Bumping into each other at the cafe, flying to Paris to mend the relationship - Sofia's done it all.
BLEACHERS - SECRET LIFE (FEAT. LANA DEL REY)
Jack Antanoff returns again with his 3rd Bleachers album Take the Sadness Out of Saturday Night, featuring icons like Bruce Springsteen and Lana Del Rey. "Secret Life" is nothing short of  pure acoustic nostalgia, from the soft strums of the steel guitar to Lana's wispy vocal lines. The duo sings of a "secret life where they can get bored out of their minds."
SUBURBIA - DEVON AGAIN
With her head up in the clouds, Devon Again fantasizes about a hypothetical suburban affair in which she falls for a woman married to a man. After the song's concept accumulated over 600k likes on TikTok, the 20 year old released her first indie pop single "Suburbia." With earworm melodies and punchy basslines, we're ready to aid this one to all our playlists.
SILK SONIC - SKATE
Silk Sonic, the retro project led by Anderson .Paak and Bruno Mars dropped their new single "Skate," oozing with shimmery 70's vibes. I'm talking strings straight from Charlie's Angels, Marvin Gaye-inspired bongos…what more could we ask for? The pair accurately dubbed this one their "summer jam," and I think we're all on the same page.
BILLIE EILISH - HAPPIER THAN EVER
We are definitely happier than ever that Billie's new album is out, and it's all that we hoped it would be. The title track sets the tone, beginning with "When I'm away from you I'm happier than ever." In typical Billie x Finneas fashion, we get the juxtaposition between a soft, mellow, "in your ear" sound, and later on, a dark, distorted sonic scenescape. The singer claims this is her favourite music video to date, so you don't want to miss it.
CAROL ADES - CRYING DURING SEX
She's back with another deeply personal indie pop single "Crying During Sex." In her own words, she says "I want fans to listen to this song and say 'Oh shit, I really needed to hear that' or 'That's what I was feeling this morning but couldn't figure out the words to describe it." Over distorted guitar and lofi-beats, Ades sings of experiences she doesn't believe are talked about enough.
Looking for more new indie pop releases? Well here ya go!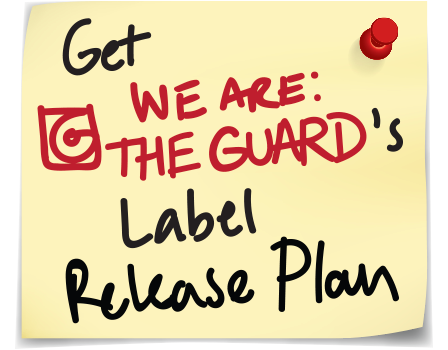 Solveig Deason is a junior at Berklee College of Music double majoring in Music Business Marketing and Film Scoring. As the Vice President of the Berklee A&R Group and previous A&R intern for Sony Music Canada, Solveig is passionate about discovering and working with upcoming artists. While studying under a full-tuition piano scholarship, Solveig writes for the Music Business Journal and curates content for multiple music business social media accounts.