NEW INDIE POP SONGS THAT YOU NEED TO HEAR
Photo by Mick Haupt on Unsplash
Can you believe we're almost halfway through August? I can't! Luckily, it was a really good week for indie pop. So once again, we're bringing you the top indie pop releases for your listening pleasure. Buckle up, because it's an emotional rollercoaster this week.
BAUM - FUCKBOY (DENM REMIX)
The We Are: The Guard dream-team remix has arrived and it is wonderful. Our very own BAUM has collabed with our very own DENM for this vibey disco remix of "Fuckboy." The beginning sets the stage- you arrive at a smokey club with your friends, then the bassline comes in and it's time to dance.
HOLLY HUMBERSTONE - "DROP DEAD"
Ahead of her debut EP release on 8/14, Holly Humberstone gave us "Drop Dead" a little early. It's hard to imagine that it's possible to follow up singles "Deep End," "Falling Asleep At The Wheel," and "Overkill," with something just as strong, but she's done it. "Drop Dead" is a testament to Humberstone's songwriting abilities. She gracefully crafts her melodies and lyrics to tell the story of a toxic relationship.
REMI WOLF - "MONTE CARLO"
Remi Wolf keeps us on our toes as she releases bop after bop. Even when shifting between pop, funk, and hip hop, we can always expect to have a good time while listening to her music. On "Monte Carlo," Wolf tells the story of a successful woman enjoying her life at the top. It's fun, upbeat, and the perfect song for the end of the summer.
SOBER ME UP - MARS & PERRIN XTHONA
If you miss going out, this one's for you! Berklee College of Music students MARS and Perrin Xthona have come together for a danceable new single, "Sober Me Up." With production that sounds like a summer night, and lyrics describing the refreshing feeling of meeting someone new, MARS and Xthona display their songwriting prowess and pop sensibilities.
CAMERA FLASH - JONES
Hailing from London, JONES is one to look out for. Merging pop, rock, R&B, and maybe even a little disco, her new release "Camera Flash" is a JAM about the impermanence of… well everything. Her impressive vocals sit atop a bouncy track.
FEELS IN MY BODY - ICONA POP
2 things everyone loves- Icona Pop and a feel-good song. New single "Feels In My Body" is about being so excited that you can physically feel it, and the need to spread joy around you. As Chris McCandless said, "Happiness is only real when shared."
CAN I CALL YOU BACK? - SHY MARTIN
SHY Martin is a poet on "Can I call you back?" Strong melodies- check, beautiful vocals- check, captivating lyrics- check. She ticks all the boxes once again and makes us feel all the things. The track off of new EP Sad Songs is about having a bad night and simply not wanting to talk. Relatable content. Awesome songwriting. Doesn't get better than that!
OLIVA DEAN - THE HARDEST PART
Moving on and growing after a break up is difficult, but necessary. On "The Hardest Part," Oliva Dean talks us through an ex realizing that she's not the same anymore. She delivers the hard to swallow pills gracefully:
"Lately I've been growing
Into someone you don't know
You had the chance to love her
But apparently you don't"
TRY AGAIN - JOAN
We love some boy band-early 2000s vibes and joan DELIVERS on "try again." Asking to give a past relationship another shot, "try again" sounds hopeful and determined. Throw it on your workout playlist, or use it to hype yourself up to send that message.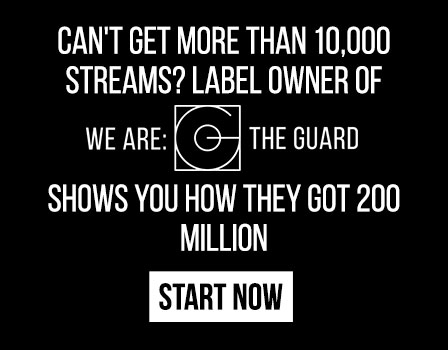 Arielle Tindel is from Cleveland, Ohio. She recently graduated from Berklee College of Music with degrees in Music Business Marketing and Songwriting. In her free time, Arielle can be found gardening or playing bass.