NEW INDIE POP SONGS HOTTER THAN OUR WEATHER
Photo by Clem Onojeghuo on Unsplash
 The year is flying by and we don't have time to waste. Too little time and too many songs to filter through. With this week's top Indie Pop songs we take care of the curating and crap filtering so that you have more time on your hands to … um … to do whatever it is you do. Please enjoy the following tracks from Men I Trust, NIKI, Joji, and more. Play it loud, and be sure to share what you loved with your peeps. To the music!
MEN I TRUST - DAYS GO BY
Let's smooth into the playlist with the chillest of pop songs this week. "Days Go By" is a literal mood for everyone. "Days go by and I still don't know how and why /I still make my way without you." How are we even living? Thankfully though Emma's got out back and is there to distract us with her ridiculously good dancing.
NIKI - LOSE
88rising has all genres covered including pop ballads that rightfully are best represented by NIKI. Single after single, NIKI displays herself as an artist whose musical direction is that of creating dream like music that touches the soul.
RICKY REED, LEON BRIDGES, KIANA LEDE - BETTER
"Better" is that moment in life where we reflect on what we could have done differently in life … in relationships. The rhythm in the track drives the feeling of action about to happen rather than just that moment of a stagnant thought where we want to do something but never actually follow through with it. The vocals of Kian and Bridges amplify the intent and really drive it home.
MILEY CYRIS - MIDNIGHT SKY
What's pop without a little bit of raunch?! Here representing all the females who don't care what you think of them because they're all that plus more is the one and only Miley Cyrus. MC is rocking out making out her mullet the standout and highlight of the self directed video "Midnight Sky." Get 'em MIley.
LAUREN SANDERSON - FRUSTRATED
Hey you. Frustrated? Yeah so is Lauren and the rest of the people who can do what they want but care a bit too much about what others think and don't agree with .. hence the frustration .. hence the song.
BRANDY - BORDERLINE
Hey there you youngin's once upon a time, like oh um 20 years or so ago, the legendary Brandy was perfection. In a year where things seem weird and off beat it's great to see and hear someone who is the physical vision wholesome and pure. As Brittany Epps from YouTube puts it, "She stacks her vocals better than IHOP stacks they pancakes."
KING KRULE - COMET FACE
King Krule is all you need in life this moment as far as a new sound to discover. "Comet Face" brings King Krule face to face with his own self. He confronts his demon, his monster which represents one of life's greatest terrors … our own emotions. AAAAHhhh freaking genius.
JOJI & DIPLO - DAYLIGHT
Not quite sure if Diplo and Joji are going with an inspired Backstreet Boys reunion look or one of BTS's visual moods. Wherever their mojo, it's a trippy ride through "Daylight." Towards the end of it all listeners feel lonelier than ever yet closer to Joji.
Finally, wrapping up this week's top indie songs we leave you with the top picks on Spotify. Enjoy :)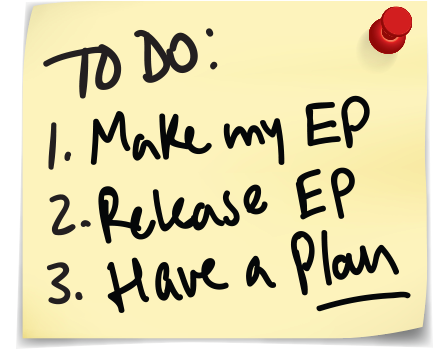 Beca Arredondo is easily unamused with all things not related to her interests. On her good days you can catch her avoiding the California sun and glued to her Mac plotting the next big thing. If you happen to run into her on the street and notice her wearing headphones do NOT disturb her. She is not responsible for any possible damage. Aside from the above she's very sweet and perky and responds well to good music and food.