7 NEW INDIE POP SONGS TO KICK OFF FALL 2020
Photo by Thought Catalog on Unsplash
Happy second day of fall, everyone! It's officially the end of the weirdest summer ever, and it's finally appropriate to bust out those Halloween decorations, start your horror movie marathon, and consume pumpkin everything. You know the drill.
BUT before you rush out to Trader Joe's to stock up on those autumn goodies, you've got to listen to these 7 new indie pop releases. As we do every Wednesday, we're bringing you our top indie pop finds. From brand new emerging artists to those you may have already heard of, we don't discriminate. Good songs are good songs, and we hope you find a new favorite for your fall playlists!
"SOFTLY" - KYLE LUX
On "Softly," Kyle Lux combines retro inspired production, pop melodies, and gospel sensibilities. Originally from South Carolina, he now resides in Los Angeles. After hearing his amazing first EP, No Roof Access, we could not be more excited to learn that a second EP, Projectors, is on the way.
"SPLINTER" - MYRNE & SALEM ILESE
MYRNE's pop/electronica sound has brought him all over the world and introduced him to international audiences. On his new release "Splinter," he teams up with salem ilese. His clever production choices tastefully support the lyrics. "Splinter" discusses the concept of how letting someone in also lets in the possibility of losing them.
"I HATE ALL MY FRIENDS (SOMETIMES)" - NOBODY LIKES YOU PAT
Be warned, this lyric video will make you very, very dizzy. The first song by new artist nobody likes you pat has been picked up by the likes of Spotify editorial playlists including Fresh Finds: Pop and Fresh Finds. On "i hate all my friends (sometimes)," Pat explores the feeling of loneliness, even when you're surrounded by people.
"BAD EXCUSE" - NINA BAUMER
Born in Chicago and raised in Australia, Nina Baumer is a vocal powerhouse. She attended Berklee College of Music after transitioning from classical vocal training to pop and soul styles. She is now based in Los Angeles and brings us "Bad Excuse," a new bop that is sure to inspire some dancing. Reminiscent of Dua Lipa, her vocals soar over a disco-pop beat.
"BLEACH" - SKOFEE
At last, Skofee's Polished EP has arrived and it's great. Melding honest, direct lyrics with vocal harmonies, and alt-pop production, Skofee continues to forge her unique sound. On "Bleach," she shows us a new explosive side focussed around more electronic elements.
"WAITING" - ROE KAPARA
Guitar and vocal driven, new single "Waiting" by emerging artist Roe Kapara shows exciting promise for what's to come. "Waiting" is centered around the toxicity of old relationships and the negative impacts of social media. Originally from Saint Louis, Kapara recently moved to LA. 
"IS IT JUST ME?" - SASHA SLOAN
If you don't know Sasha Sloan, you definitely know her songs. With an impressive list of songwriting credits ranging from Katy Perry, to Kygo, to LANY and Charlie XCX, Sasha Sloan also has an artist project, and her music is amazing. On her new release "Is It Just Me?," she shares some hot takes and opinions. In the chorus, she questions whether others feel the same.
Looking for more new music? We've got you! Check out our Weekly Indie A&R Chart playlist on Spotify, as well as our Best Chill Music and Best Indie Music posts updated weekly!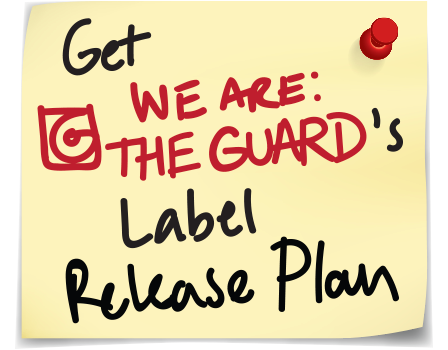 Arielle Tindel is from Cleveland, Ohio. She recently graduated from Berklee College of Music with degrees in Music Business Marketing and Songwriting. In her free time, Arielle can be found gardening or playing bass.