7 NEW INDIE POP SONGS FOR THE TIMES
by Arielle Tindel
10/28/20
Photo by Clem Onejeghuo on Unsplash
Welcome back to another week of our favorite indie pop releases! Not gonna lie, this is a bit all over the place, BUT I think that's sort of reflective of the times we're living in, so we're going to act like I did all of this ~intentionally~. On with the music! From a somber new track by Loote, to the fun first singles of Meg DeAngelis and Eden Neville, there's a lot to unpack here.
JEAN DAWSON & A$AP ROCKY - "TRIPLE DOUBLE"
Jean Dawson's Pixel Bath has arrived, and it's full of the depth and energy we know (and love) him for. "Triple Double" is guitar driven, features A$AP Rocky, and sounds like the perfect mix of 90s rock, bedroom pop, and hip hop.
SAM DEROSA - "SAD FACES"
From Songland to writing Dixie D'Amelio's "Be Happy," Sam DeRosa continues to prove why she's a songwriter and artist to look out for. On her new single "Sad Faces," DeRosa is sick of being unhappy, but finding it hard to avoid negativity given well… you know. I don't need to go into it. Anyway, if you're feeling down and having a hard time getting out of it, you're not alone.
LOOTE - "PUSHING DAISIES"
Reflecting on the current political climate is a grim and exhausting task. It's hard to believe that someone could create something so beautiful inspired by all the darkness around us, but Loote's Emma and Jackson have done just that. "Pushing Daisies" really is a song for the times. If you haven't done so yet, fill out your ballot and return it immediately! Resources here: https://www.vote.org/
PINK SWEAT$, GIULIA BE - "17"
Pink Sweat$ has one of those timeless voices, and paired with stellar songwriting- it's simply a home run. If you weren't convinced that "17" was a great song, we've now got multiple versions with amazing features, and most recently, a version with Giulia Be (both in English and Spanish)!
MEG DEANGELIS - "PLEASE DON'T MAKE ME FALL IN LOVE"
On her first release, Meg DeAngelis does NOT want to fall in love. Accompanied by a cool-toned music video, "Please Don't Make Me Fall in Love" features strong melodies and production. Off to a great start, We Are: The Guard is excited to hear more from her!
EDEN NEVILLE - "VIDEO GAMES"
On her first single, Eden Neville describes a common divide in modern romance: "Video Games." It's truly a struggle many of us know all too well. In the fight for attention, you will never win against Fortnite. At least now, however, we've got a song to remind us that we're not alone in these dark moments. Speaking of video games, Eden is quite the gamer herself and streams weekly on Twitch!
ROLE MODEL - "BETTER THE FIRST TIME"
On "better the first time," ROLE MODEL talks about getting bored in a relationship. After the honeymoon phase, the relationship fizzles out. The song starts with a laid back and romantic folk-inspired, acoustic guitar verse, but then transitions into something with a driving beat. We love a prosody moment. "Better the first time" is the last track off of the new EP, our little angel.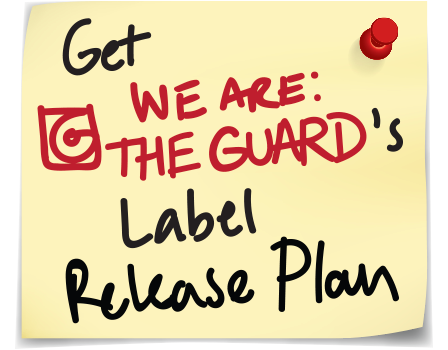 Arielle Tindel is from Cleveland, Ohio. She recently graduated from Berklee College of Music with degrees in Music Business Marketing and Songwriting. In her free time, Arielle can be found gardening or playing bass.