NEW INDIE POP: WEEK 37
Filtering through music isn't easy. First, you need patience, lots of it. From there, it's all about clicking away and being aware of what separates the crapola from the creme de la creme. So whether you're looking to stay on top of the music discovery game or just looking for something to add to your collection, we make it easy for you to find new indie pop music faster. How do you get access? Well mi amigos, simply scroll through the goodies below and hit play. Easy enough, right? And trust me, you are going to dig what you hear.
WOLF ALICE - BEAUTIFULLY UNCONVENTIONAL
Ellii Roswell is a vision of conventional beauty in Yuk Foo's retro video for their track, "Beautifully Unconventional." Don't panic people, Wolf ALice has not gone soft (and we hope they never do), they're just continuing to ride their no f*cks given wave. Though Roswell claims that this video really isn't about anything and has no relation or meaning to the titled track, listeners (me) think otherwise. Well played guys, well played. We'll be sure to let you know more about their upcoming third album, Visions Of A Life, as tracks are released.
ODESZA - ACROSS THE ROOM (FET. LEON BRIDGES)
I'll give you two very good reasons why this is a mandatory listen: 1) ODESZA 2) Leon Bridges. 'Nuff said! To add to that, the collaborative single "Across The Room" is the closest thing to legalized marijuana. We have two amazing acts that together have created a sound that is not so much new as it is refreshing. This is one you will want to loop for days.
WHAT SO NOT & LPX - BETTER
What So Not is blowing up and now is the time to tune in and get familiar with the producer. If you have yet to do so, DO IT NOW. To quote What So Not, "I hope this song gives you the the power to kick ass at whatever you're doing today & every other day you listen to it."

R3HAB & QUINTINO - I JUST CAN'T
With summer wrapping up, producers R3hab and Quintino team up to deliver a sound that has a beat so chill that it will have you dancing your way into fall. It's a perfect banger for kissing the warm nights goodbye and soaking in the crisp pumpkin air. It's also a nice little tease from R3hab as we anxiously wait for his debut album, Trouble, to drop (pun purposely intended).
HITIMPULSE - COVER GIRLS FEAT BIBI BOURELLY
Berlin collective Hitimpulse is a must listen. I highly recommend you check out their past work. Though they've been around for a few years it seems as if people are slowly coming around to their discovery. The revolutionary foursome is comparable to other mind bending recent acts like that of clipping. The video that accompanies the track "Cover Girls" is far more mind blowing than I can describe. Everything about the song and the accompanying visuals are calculating. Bibi Bourelly's vocals draw you in like honey. The beat hints that something is on the rise, but viewers are left with a cliffhanger. Dun-Dun-Dunnnnn
SIOBHAN SAINTE - BURN IT DOWN
Moving on from one intense track to another … Siobhan Sainte, who we first spoke about a few months back, is getting ready to drop another steamy single later this month, but for now we have some seriously stunning visuals for her debut single, "Burn It Down." The video will have everyone wanting to be Siobhan Sainte (at least for the part where she tosses her perfect hair in the air). Brace yourselves …there's a powerhouse artist in the making.
GHOSTED - GET SOME FEAT. KAMILLE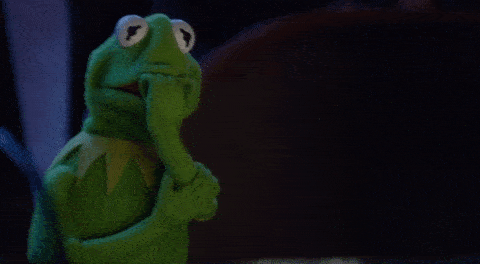 Holy cheese balls, we did not see this coming! Boy band Ghosted is what you had no idea you were in need of. The Aussie trio has been busy producing songs for big names like Ellie Goulding and Rihanna, but they seem to be making time for some catchy raunchy songs. The beat is light and the vocals from another up and coming artist by the name of Kamille are so innocent sounding it will have primary school kids singing, "When you call when I'm horny, I've been waiting on your body" and "You just need to fuck me right, guess I'm not the loving kind."
TERROR JR - HOLDING YOUR TONGUE
With Bop 3: The Girl Who Cried Purple releasing at the end of September, Terror Jr is back with the teasing single, "Holding Your Tongue." The song offers the bubble gum tone we've come to expect from the once mysterious band who we now know is made up of Felix Snow, David "Campa" Benjamin Singer-Vine and Lisa Vitale. With the trilogy coming to an end, does this also mark the finale to the project Terror JR???!! Say it ain't so.
DVSN - MOOD
"Mood" by OVO duo DVSN not only makes it onto today's playlist of alternative pop, but it also lands the sweet spot of being number one on We Are: The Guard's music chart and it's well earned. Anything that is sultry enough to turn a night from sweat pants and ice cream into a baby making sesh has my stamp of approval marked all over it.
PHOEBE RYAN - BE REAL
Why, Phoebe? Why do you make us feel?!!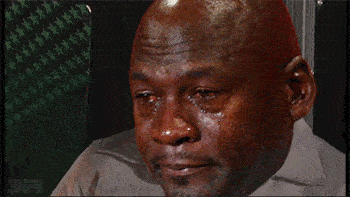 MUTEMATH - BREAK THE FEVER
Mutemath is breaking more than just fevers. So deep, so profound, so genius. What makes "Break The Fever" so special? I could give you more than one or two reasons, but why set you up for something that you'll just end up loving? Make what you want of it and let us know what you think. If you dig what you hear, you can now grab a copy of their fifth studio album, Play Dead, here.
-
Thank you as always for stopping by and saying hello. Big hugs to all those affected by the very pissed off Mother Nature. We'll be back next week with more music.
Photo by John Tyson
About Beca Arredondo
Beca Arredondo is easily unamused with all things not related to her interests. On her good days you can catch her avoiding the California sun and glued to her Mac plotting the next big thing. If you happen to run into her on the street and notice her wearing headphones do NOT disturb her. She is not responsible for any possible damage. Aside from the above she's very sweet and perky and responds well to good music and food.