NEW INDIE POP FOR POST-THANKSGIVING BREAK
by Mary Ruth McLeay
12/5/22
Photo by Andrew Spencer, Unsplash License
Ah, Thanksgiving break. A time of running into everyone you've ever met in your hometown, pondering how far your life has come, heading back to that dive bar and seeing your high school crush, and bothering your mom while she cooks thanksgiving dinner. It's a time to be grateful and a time to blare some movie-soundtrack type music in your old car. Now that we're all returning to our regular lives after the break, here's some new indie pop to help.
AIIDA - "YOU NEED TO LEAVE"
With what sounds like a little 90s R&B influence, Aiida dropped this brand-new banger "You Need To Leave" that'll have all your friends dancing in your car. The hard-hitting drums and empowering lyrics will bring you some newfound confidence.
NOAH CYRUS, PJ HARDING - "SNOW IN LA"
Heading somewhere warm this holiday season? "Snow in LA" is the perfect thing to put on repeat while you drive around all nostalgic. The moment Christmas lights go up the day after Thanksgiving, this should be the first thing you put on.
CHLOE SOUTHERN - "DANNY OCEAN"
The title is counterintuitive for the holiday season, I know. But Chloe Southern is also taking a drive through her neighbourhood and reminiscing. She's trying to get someone off her mind and if you are too, this is the song you need.
MADI DIAZ, S.G. GOODMAN, JOY OLADOKUN - "BE CAREFUL"
"Be Careful" reminds me a bit of Joni Mitchell. The vocals are intimate and honest. The lyrics are poetic and surprise you a time or two. It's a beautiful indie drop for your playlists.
MEDIUM BUILD - NEVER LEARNED TO DANCE
Lord Huron is the first artist who comes to mind when I think of holiday vibes for some reason and Medium Build is definitely reminiscent of them. It has that cozy, echoey guitar and homey pianos that can be a part of your candlelit night at home in your old room.
LEITH ROSS - "ORLANDO"
Sad girl hours. You're gonna have them while you're back, it's part of the whole nostalgic thing. Leith Ross can help you out and really bring you in the feels. She's singing about not knowing what she did wrong and aren't you wondering what went wrong too?
WILD CHILD - "PHOTOGRAPHS"
Taking a little look through an old photo book? Play this new indie pop feel-good bop while doing it. It feels happy and like a childhood home. Wild Child always knows how to make us feel warm and fuzzy.
YOUR ANGEL - "YOU NEVER SAY SORRY"
On the fun side, Your Angel made a cool indie pop song to jam to. Maybe they never say they're sorry but might as well vibe while it's happening. Blare this song at night with the windows down.
I hope your Thanksgiving break was full of nostalgia, home-cooked meals, rest, and of course all of these brand new indie pop finds.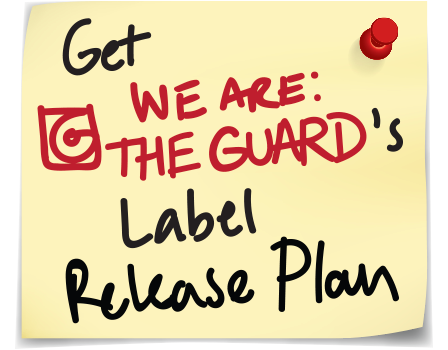 Mary Ruth is a Nebraska-native currently studying Songwriting and Music Business at Berklee College of Music. Right now, she's probably reading about the Beatles, creating her new aesthetic (with a corresponding playlist, of course), or explaining what Taylor's Version means to someone who didn't ask.