NEW INDIE POP - WEEK 9
If you're anything like me, everyday is filled with all sorts of crap I don't want to deal with, but since I wear big girl pants, there is no way to crawl back in bed and ignore the day. So when searching for this week's top Indie Pop songs I kept you guys in mind, and after an entire week of filtering through different playlists and other sources I've dwindled it to ten songs that will help you face the anxieties of the week. Goodbye drama and B.S., hello good times, good beats, and good tunes. This week we're featuring SOPHIE, DENM, Robotaki and more.
JANELLE MONAE - MAKE ME FEEL
Monae - has - got - it - going - on. Umm. Yess. Dang girl … you are all sorts of cool. Look at you. Prince sounds good on you. Yes. Make us feel. Justin Timberlake and Bruno Mars aren't the only ones who can play this game of sounds we've heard before and still love. "Make Me Feel" has all sorts of originality going on.
DENM - GOOD VIBES FEAT. GNASH
It's not every day we get to be a part of something as special as releasing DENM's newest album Is Whatever. That's right, the coolest lo fi pop artists on the west coast has put forth new material full of laid back vibes that will have you setting all bad emotions on the back burner for a quick minute. Be sure to catch DENM's collaborative single with gnash here.
ROBOTAKI - LIMBO FEAT. SHORE
Can you feel that? That my friends is your sins being washed away by Robotaki's uplifting beat. The Canadian producer pairs up with new comer Shore to create a sound so good that it will cleanse you of your flighty personality. Woah! Perhaps an exaggeration it helps to reset the buttons.
LADY LESHURR - FREEZER
Mmmmmhmmmm! With this fiery freestyle Lady Leshurr is breaking all sorts of freezers. Her newest freestyle "Freezer" is as aggressive as everything else she puts out. As much as I fear the grime artist I would not mind to be told to hush by her. Put me in my place puh - leeez.
LOGIC - 44 MORE
This gif explains my reaction better than my words can: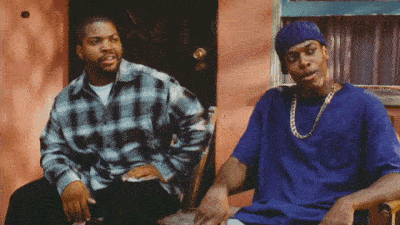 MILK & BONE - NEVERMORE
The duo is back with their new album Deception. The sophomore album showcases the single "Nevermore." It's bouncy beats accompanied by silky vocals solidify this track as standout. With lyrics like "You won't catch me crying / On the kitchen floor / I won't play along," these two songstresses slide their way into this week's top indie pop songs.
RAYE, MABEL, STEFFLON DON - CIGARETTE
After listening to this hot single I personally think we should start a petition to make these three female artists into the next Spice Girls. We can throw Jorja Smith into the mix and start a world wide search for the fifth band member.
LILY ALLEN - TRIGGER BANG (FEAT GIGGS)
Every now and then a song that we really dig slips through the cracks, but I guess that's why we are thankful that Google spies on us and kindly reminds us on our feed that songs like Lily Allen's single "Trigger Bang" is an essential part of a solid playlist :) For this piece she enlists rapper Giggs and delivers a sincere memoir of her crazy days. #loveit #youcanhangwithus
CAUTIOUS CLAY - BLOOD TYPE
Cautious Clay flawlessly combines electronic with RnB to create a piece that is seriously hard to ignore. The vibes we're getting from "Blood Type" send all sorts of chill signals leaving us hungry to hear more material.
JORJA SMITH - I AM FEAT KENDRICK LAMAR
If you don't know about Jorja Smith, then lend your ears to "I Am." Let her vocals open up your eyes so that you can see this woman is well on her way to becoming a force in the music scene. Her collaboration for Black Panther puts her amongst industry heavyweights and proves she's one that will be around for quite some time.
--
There you have it. Hope this playlist helps bump your mood and get you through the day. Enjoy it, repeat it, and be sure to share it. Be sure to follow us on Spotify for more music suggestions.
Photo by chester wade on Unsplash
Beca Arredondo is easily unamused with all things not related to her interests. On her good days you can catch her avoiding the California sun and glued to her Mac plotting the next big thing. If you happen to run into her on the street and notice her wearing headphones do NOT disturb her. She is not responsible for any possible damage. Aside from the above she's very sweet and perky and responds well to good music and food.