10 NEW K-POP SONGS TO CLEAR THE WEATHER AND KEEP YOU GOING
Annyeonghaseyo, chingudeul! The skies are quite cloudy in Seoul while rain is pouring non-stop here in Manila. But K-pop won't allow the weather to get to us, right? How was the first half of your October, any highlights? I watched Treasure's first online private stage "Teu-day" last Sunday and hearing them sing live gave me the energy to last another week.
You must be excited, too! From Enhypen Sunghoon and IZ*ONE Wonyoung's pair-up as the new MCs of Music Bank to GFriend Sowon and iKON Chanwoo's upcoming cinerama, all the good idol news and comebacks are keeping the stan community alive and kicking, despite the gloomy weather. Brighten your day right now chingu and let's find that motivation to keep us going in this week's best new K-pop:
ENHYPEN - TAMED-DASHED
Chukhahaeyo (congratulations), ENHYPEN! Our favorite rookies released their first studio album Dimension: Dilemma, consisting of eight new tracks including "Tamed-Dashed," produced by HYBE founder himself, "Hitman" Bang Sihyuk. In a song about choosing whether to rush or take time in finding oneself, the boys woke us up to choose falling in love at 7x speed. Enhypen gives eargasm each comeback. Moving further into electro-synth pop, they make their music refreshing each time and I don't see myself getting tired of this song at all in the future. Their vocals and moves are insane, their visuals are insaner, and the amazing cinematography gives justice to it all. In 24 hours of release, the MV reached 7.5 million views!
JO YURI - GLASSY
Some say Jo Yuri is the next IU for her youthful charms while some say she is the next Jung Eunji for her powerful vocals. But I think she's leading her own legacy. Due to financial hardships in her past, Yuri quit playing the guitar, keyboard, and drums but her uniquely husky and rich vocals finally brought her to light. Yuri competed on Idol School (which formed fromis_9) before ranking 3rd on Produce 48 and becoming the main vocalist of IZ*One. Her solo debut single "Glassy" is a song to her shoes, leading her fairytale-like journey. The magical mix of bubblegum pop and modern disco give a fantastical feeling!
LIGHTSUM - VIVACE
Another fantastical track this week is from rising rookie girl group, Lightsum! Fresh from their second single album, Light a Wish, "Vivace" defines the brilliant K-pop sound we've all come to know. Though I'm not a fan of CUBE's management, I appreciate how they're giving bright and popping colors to Lightsum's concept and music, compared to the usually dark and eccentric images of 4Minute, CLC and (G)I-DLE. Their fresh vocals are so pretty on the sprightly beat and the trendy synth hook gives the girls a damn good dance break. This is the perfect song to bump this weekend. Plus, their visuals are dazzling! New girl-crush alert, everyone!
DONGHAE (SUPER JUNIOR) - CALIFORNIA LOVE (FEAT. JENO OF NCT)
Did you know that undeniable idol crushes, no matter whatever fandom you are in, have always existed? You know, visuals like Cha Eunwoo or EXO's Sehun. Back in the day, we had the Super Junior's oppalicious Lee Donghae. He's back to steal hearts with hot solo music, "California Love." Exactly how we dream of the Western love type, Donghae is dancing everywhere from the bar dance floor to high up skyscrapers… and in loose button tops, yes please. My NCT bias, Jeno honey, made a fine appearance in his neat white tux and as usual, his rap is killing me. This chill R&B track has that jazzy feel we all love, perfect for the cool weekend nights.
RAIDEN - LOVE RIGHT BACK (FEAT. TAEIL OF NCT, ILLBOI)
Here's a beautiful autumn track to warm the lonely hearts out there. Producer Raiden from SM Entertainment shared his warm side with "Love Right Back," featuring honey vocalist Taeil and iconic rapper Illboi. The soulful, mellow pop track creates a blooming and lovely atmosphere with Taeil's heavenly ballad-bridge and Illboi's emotional rap. The song turns out to be a post-break up song about happily moving on and finding self-love. Raiden doesn't forget to appear in his own music video, bringing his guitar and keyboard on set. His first mini-album of the same name includes collaborations with Xiaojun, (G)I-DLE Miyeon and Weki Meki Yoojung.
SUNMI - GO OR STOP
Any e-sport enthusiasts here? K-pop and League of Legends go a long way. You may have heard virtual girl group K/DA's "Pop Stars" sung by Madison Beer, (G)I-DLE, and Jaira Burns or "Rise" which featured iKON's Bobby. During the 2021 Mid-Season Invitational, Korean team DWG Kia used Sunmi's "Heroine" as their anthem, which must've brought 'em luck to winning 2nd place in the international tournament. Today, Sunmi is back to show loyal support for the boys with "Go or Stop'' before the 2021 League of Legends World Championships. Sunmi dressed up like K/DA characters with her newly pink hair and virtual fashion. The futuristic EDM track is a banger!
TRI.BE - WOULD YOU RUN
VENI VIDI VICI is the first mini-album of rookie girl group TRI.BE, who are back to conquer the stage with "Would You Run!" During "Doom Doom Ta" and "Rub-A-Dum," they gave us festivity and party through mixes of EDM and hip-hop. Today, the girls added in more pop and melody, more control and more talent exposed. Be captivated by their clear vocals and charismatic aura! Of course, their spell-binding rap and tough choreography are more powerful than ever. So, will TRI.BE be candidates for New Female Artist this K-pop award-season? I have a good feeling they will.
PIXY - ADDICTED
Now, PIXY also debuted alongside TRI.BE last February but followed their own direction in K-pop. Early for the spooky season, PIXY released "Addicted," a dark and dramatic mix of orchestra and hip-hop. The entire production from music to video will have you speechless and I am not exaggerating. The instrumental arrangement is chilling, their vocals are jaw-dropping, and their full-body choreography is not what you expect. While they sing about an obsessive love, I'm very hooked-in myself and am looking forward to obsessing over PIXY in the future. If they could collaborate with Dreamcathcer, it would be a Halloween dream-come-true of mine!
CRAXY - GAIA
While aespa has Naevis, CRAXY has "Gaia." CRAXY is back to expand the world's outlook on K-pop with a story-filled music video. With their unique and ethereal vocals, the girls sing to ask for guidance from Gaia, the Greek goddess of Earth and mother of all life. The song is an aggressive fusion of EDM, hip-hop and oriental music, with a surprisingly light bridge and hardcore dance break. The second half of the video is a series of mysteries that I can't wait to unfold. Album ZERO is said to cover four more chapters, so stan CRAXY with me because they have a lot to offer!
LEE CHANWON - CHEER UP (BE STRONG)
A few weeks ago, Lee Chanwon's "Convenience Store" introduced Trot music (recap: Korea's country-pop, deeply adored by the elderly but super fun for everyone). Down in a subway setting, he sings "Cheer Up" (or literally translated as "Be Strong,") an upbeat Trot song for students, workers, mascots, mountaineers- the city lives you would encounter daily in South Korea. "Is it hard to live? No need to think complicated 'cause it'll pass soon" is the positive message he wishes to share. This reminds me of Psy's "Right now," another fun song for Seoulites stuck in traffic.
See? Not only was the music this week interestingly diverse, but full of mood-boosting tracks as well. My favorites were "Tamed-Dashed" and "Cheer-Up," and I think we all needed to hear these songs. So, stress less and take a breather before making any move because your worries will soon surpass. Award yourself again next Thursday with more Best New K-pop from Blackswan, IU and CNBLUE! Himeul naeseyo (cheer up) chingudeul! Annyeong!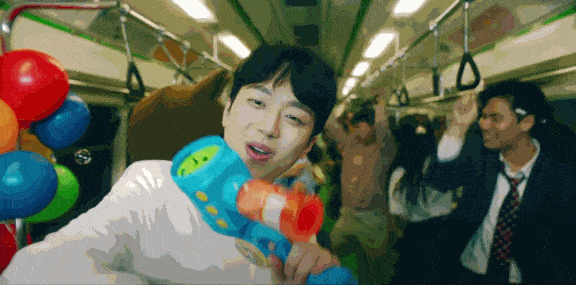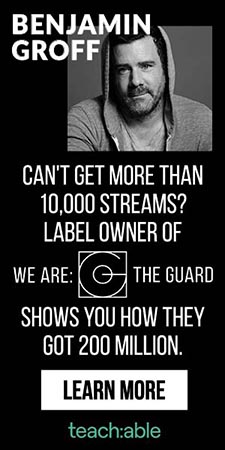 Hannah Lee is a Hallyu enthusiast from K-music to K-drama to K-food and even K-fashion. By day she takes her architectural apprenticeship, but by night she fangirls till sunrise. According to her latest MBTI test, Hannah is a perfectionist who has a lot of miscellaneous thoughts and is lazy... but passionate!