10 NEW K-RISTMAS K-POP SONGS TO WELCOME DECEMBER
Annyeonghaseyo and Happy December chingudeul! It's been a while but We Are: The Guard is back with the hottest K-pop in the coldest month of the year. That's right, turning up the heat are the Stray Kids, EXO's Kai, and a visitor from the West slash superstar, Ed Sheeran.
Speaking of Ed, he's guesting this year's Mnet Music Asian Awards (MAMA)! So, set your alarms for next Saturday, December 11, 4PM Korean time- and though we fans have our personal trust issues with corporate management behind, I still hear that our faves have prepared performances like never before! Till then, here's this week's Best New K-pop:
STRAY KIDS - CHRISTMAS EVEL
We all love our holly-jolly jingles but ever since Beca's "Here Comes Santa Claus" remix, the standards have been set high. Best Male Group nominees Stray Kids understood the assignment. It may be too early to say, but "Christmas eveL" is the banger of the season. They be playing naughty boys, but their vocals and rap are too good to the ears. No one can deny that the distinct Stray Kid-hip hop sound grows onto you just after few replays of "Thunderous" and "Back Door." And there is no backing out of the STAY fandom today after Felix' sexy "Feliz Navidad, I can feel the evil coming but Felix never bad," and I'm dead serious.
KAI (EXO) - PEACHES
First of all, Kai's "Peaches" is (or should I say 'are') nothing at all like Justin Bieber's. I guess we all have our own types, but hear me Kai out and look! He must've been a hottie of the palace in his past life. The EXO member plays your dream Korean prince in the historical-themed music video. The production is quite a new visualization for an electro R&B track, but satisfyingly fits so well with his warm-honeyed vocals and luring dance moves. Having all the noonas (ladies) going wild, this music video reached 9.5 million views in just two days!
ED SHEERAN (FEAT. JESSI, SUNMI) - SHIVERS
For the past two months, if not holding an imaginary K-pop concert in my room, I've been dancing to "Shivers." And now I present to you a refreshing remix of the dance pop track featuring the half-air vocals of Sunmi and firy raps of Jessi. "My Universe" and "SG" created great bonds between fans of western music and K-pop, and I'd hate to be biased but Ed really has me with this collaboration. Compared to his solo version, I personally think that this remixed version hits harder with all the romantic emotions in Sunmi and Jessi's vocals and rap.
IVE - ELEVEN
The average age of our newest fave idols aren't getting any older these days, but who's to stop these teen stars from sharing their passions and hard-trained talents to the world? After Produce 48's IZ*ONE, Yujin and Wonyoung have returned as IVE, with four more visual fairies and maknae (youngest) being 14-years-old. The rookie group just debuted with "Eleven" (as in the soccer term 'best 11'), a Latin and Hindu-influenced girl-pop track. The song best highlights their ethereal vocals and graceful moves, all in all serving a grand debut. Chukhahaeyo (congratulations)!
HWASA (MAMAMOO) - I'M A 빛
Raw beauty and creativity describes Hwasa and everything she does. If you're wondering how to read "빛," this wordplay is pronounced as 'b*tch' but actually translates to 'light.' So which is Queen Hwasa? That's for you to decide. "I'm a B" (as typed by netizens) gives the similar appeal we all fell for during "Maria" but with added groove and oriental elements, in both the song and music video. The heart-racing dance break is driven by a gayageum (traditional string-instrument), once again sharing the beauty in Korean culture through K-pop.
SF9 - TRAUMA
SF9 is super cool for this, I swear. From their tenth mini-album, Rumination, "Trauma" is a mature and moody mix of moombahton and funk. SF9's suave vocals come so strong, quite underrated but very deserving. I love the tragic emotion they generously give with each note, yet still find myself dancing to the beat. Never failing to disappoint the stan community when it comes to performance, these oppas slayed the dance choruses with sleek choreography. Overall, the song's a bop and must-save for the night parties.
GHOST9 - CONTROL
Can someone tell me, until when is Halloween in South Korea? Ghost9, you are better late than never! The boys give a glimpse of a dystopian world in "Control," and the music video cinematography is as jaw-dropping as the song itself. The horror undertones and heavy beat give drama to the orchestral rock track. Their vocal line reminds me of EXO's with the power and sky-high notes. We better hold onto this fandom, the more theatrical Ghost9 gets, the higher we go. Their potential is literally under no control!
CHUNGHA - KILLING ME
Different from her usual setup of bold colors and lights or luxurious sets, Chungha shared a new and darker side of her today in "Killing Me." In the emotional EDM track, she sings about relatable feelings of anxiety and hopelessness with lyrics including "everything feels so strange in the changed daily life, lost in a maze, now I'm insane." Fans are also surprised by her acting skills in the dramatic music video, a new work of her art. In real life, Chungha is known to be one of the most humble idols off camera, and through "Killing Me," we all get to see how even more of a human the angel is.
EVERGLOW - PIRATE
7.3-million views in just one day! Everglow's latest hit "Pirate" well-deserves to be the talk of the town right now. Everglow is known to play around with all types of electropop from hardcore techno to retro and I have to recommend my favorites, "Adios" and "LA DI DA." Something new to love in "Pirate" is the David Guetta or Calvin Harris pre-chorus and my memory just won't jog where I've heard this melody before, but something is definitely there and it is rich. Anyways, if you'd give me a scorecard, I'd give this song a 100/10, I don't have the words to describe my overwhelming feels for Everglow! Hit play and you'll understand.
B.I - COSMOS
I'm quite late to recommend this to y'all but time won't stop me from sharing Kim Hanbin aka B.I's latest masterpiece, "Cosmos." Singing of a love similar to the man of my dreams (B.I himself), his well-missed soft side has once again been exposed. The refreshing sound behind his vocals may also be new to the ID fandom after B.I explored the alternative rock genre and nailed it with his newest half-album of the same title. Don't forget to sing along with his not-embarrassing-at-all fanchant and do check out his live performance of "Nineteen", as well!
Adjust your playlists now with our latest K-pop recommendations because next week, we'll be back with more back-to-back surprises from rappers Mino and Ravi. Have a nice weekend ahead chingudeul. Annyeong!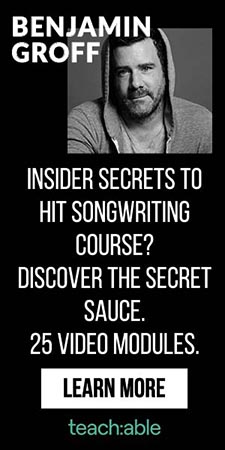 Hannah Lee is a Hallyu enthusiast from K-music to K-drama to K-food and even K-fashion. By day she takes her architectural apprenticeship, but by night she fangirls till sunrise. According to her latest MBTI test, Hannah is a perfectionist who has a lot of miscellaneous thoughts and is lazy... but passionate!