OLIVER TREE - DO YOU FEEL ME?
Despite all outward appearances suggesting the contrary, Oliver Tree needs to be taken seriously and is truly an artistic force to be reckoned with.
Yes, I'm talking about this man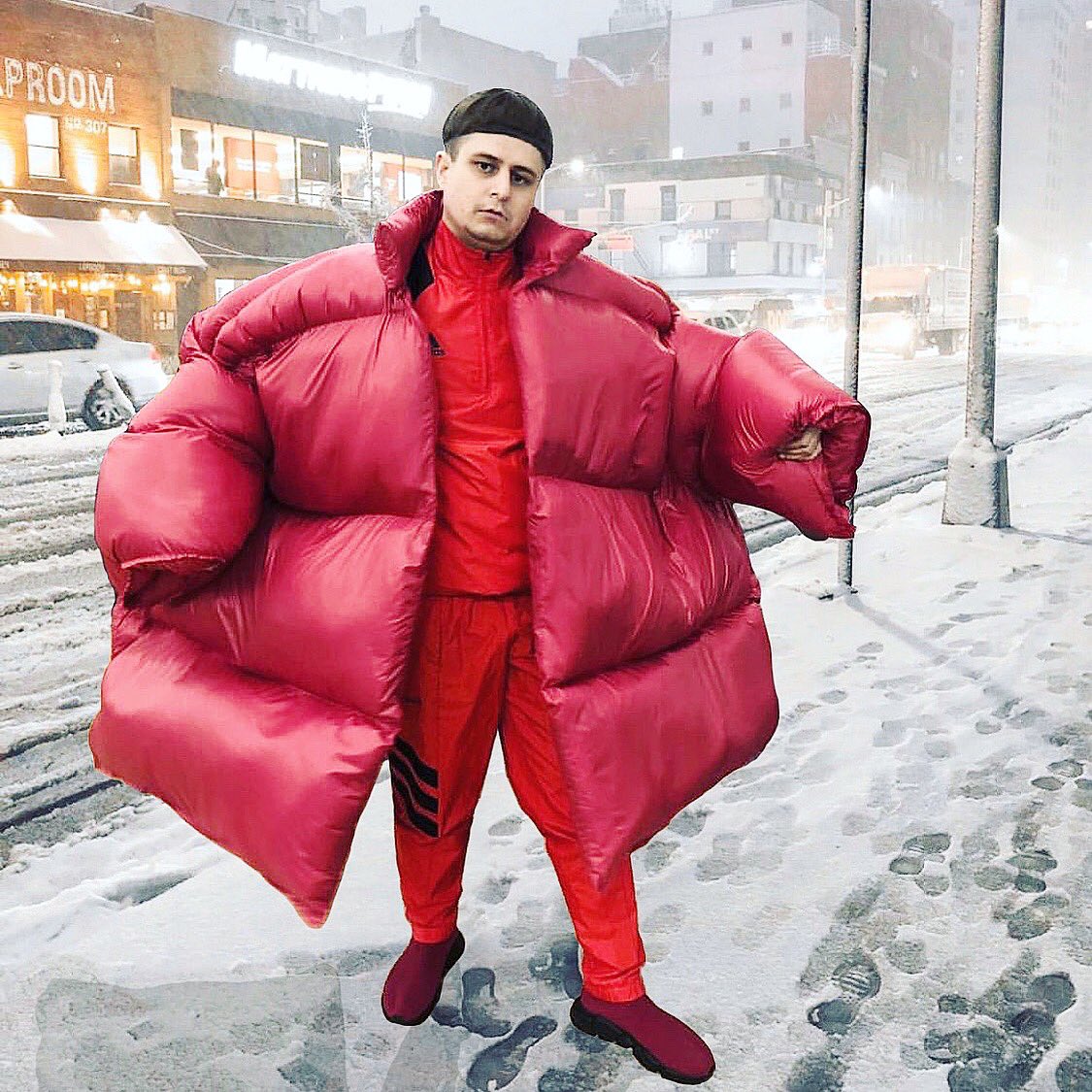 The above picture is not of some new Mike Meyers character, but the main individual behind "Do You Feel Me?," an uproarious banger to help you reclaim your passion in the dog days of summer. 
OLIVER TREE - DO YOU FEEL ME?
Signed to Atlantic Records shortly after his 2016 hit "When I'm Down" went viral, "Do You Feel Me?" acts as the major label debut for Oliver Tree. The whole EP, which is mostly previously released material, is really great. The title track though is the big winner. 
Conceived with frequent collaborator Whethan (Ethan Snoreck), the song feels crisper and more industrial than anything Tree has done before. It dabbles in a dozen or so genres, seamlessly weaving them together without settling on one. The track is so much fun though you barely notice this neat trick. "Do You Feel Me?" is an infectious, incredibly catchy, and down right groovy jam befitting of Mr. Tree's persona.
Oliver will be touring this fall in support of his new EP. Dates and venues can be found below.
9/13 – Vancouver, BC – Commodore Ballroom
9/15 – Portland, OR – Crystal Ballroom
9/18 – Salt Lake City, UT – The Depot
9/21 – Denver, CO – Ogden Theatre
9/22 – Las Vegas, NV – Life Is Beautiful Festival
9/24 – San Luis Obispo, CA – Fremont Theatre
9/26 – Oakland, CA – Fox Theater
9/28 – San Diego, CA – The Observatory North Park
10/1 – Phoenix, AZ – The Van Buren
10/4 – Austin, TX – Austin City Limits
10/8 – Nashville, TN – Cannery Ballroom
10/9 – Indianapolis, IN – Deluxe @ Old National Centre
10/11 – Columbus, OH – The Bluestone
10/12 – Pittsburgh, PA – Roxian Theatre
10/16 – Ft. Lauderdale, FL – Revolution Live
10/18 – Orlando, FL – The Beacham Theatre
10/19 – Atlanta, GA – Variety Playhouse
10/22 – Washington, DC – 9:30 Club
10/23 – Philadelphia, PA – The Fillmore
10/25 – New York, NY – Webster Hall
10/26 – Boston, MA – Royale
10/29 – Toronto, ON – The Phoenix
10/31 – Cleveland, OH – House of Blues
11/1 – Detroit, MI – The Majestic Theatre
11/2 – Chicago, IL – Concord Music Hall