OUR BIG HOLLYWOOD PITCH FOR THE FLEETWOOD MAC BIOPIC
Let's play on the successes of Rocketman and Bohemian Rhapsody for a second, okay?  We see this post on Twitter asking what musician or rock star should get the biopic treatment next, and there are a lot of good answers, but we don't see the right one. The only true answer: Fleetwood Mac. 
The story of Stevie, Mick, Christine, John, Lindsey and eleven months in the studio making 1977's Rumours is wayyyyyyy more wild than Netflix's The Dirt. Yeah, it's a fact. Motley Crue ain't got shit on your mom's favorite band. 
Below is our pitch for the next major Hollywood biopic as that of Fleetwood Mac, largely detailing the band's sordid sexual history (with each other). If this gets picked up by one of the major studios we at We Are: The Guard expect full Executive Producer credit and 14% on the backend.  
Even though the juicy play-by-play of who had sex with and/or was betrayed by who is all over the record, we're sure this film will never get officially greenlit until long after these five pass away considering very little of this is confirmed. Because of that, we're gonna slap a big old ALLEGEDLY all over this thing. But, just in case they come to their senses and let someone FreddyMercuryify or EltonJohnify their lives, we've put together a current dream cast.
Rumors starring... 
Emilia Clarke as Stevie Nicks

Fresh off of Game of Thrones our Khaleesi is going to need another role to redefine the latter half of her career beyond just the Mother of Dragons. This will be an Oscar-caliber re-star-making turn for Clarke, taking on a second role of a lifetime as the singer of the greatest soft rock band of the seventies, Stevie Nicks. We're gonna need a big name for the star of the band, so look no further than the face of HBO's biggest show. Nicks joins the band alongside boyfriend Lindsey Buckingham during the making of Fleetwood Mac's second album Rumors. This is where the band drama gets out of hand and our biopic takes off to the next level. We all know that Clarke is great at ruffling feathers, now let's just see if she can sing.
Plus, we literally dare you to not want to see Emilia Clarke with this hair.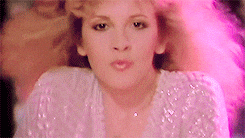 Nicks allegedly had a million dollar cocaine habit during the production and touring of Rumours that left her with a dime-sized hole in her nose. The idea of Emilia Clarke running around with cocaine manic energy and Stevie Nicks' bravado is something that needs to be seen.
Adam Driver as Mick Fleetwood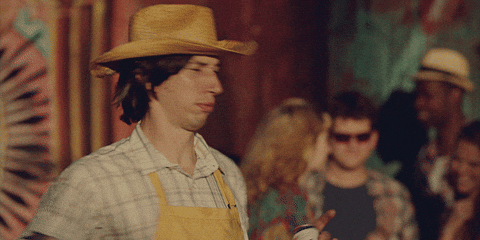 With Mick, we need someone who will go all in performance-wise but also has enough star power to get butts into the seats. Adam Driver is definitely somebody who would be able to embody a madman on the drumset, but a mastermind in the studio, Between Star Wars and BlackkKlansman, Driver shows the exact range of emotion needed for Fleetwood's lanky body and brilliant brain. Slap a beard and receding hairline on this wildman and toss him behind the kit. Knowing Driver I'm sure he'd even learn to drum just for the part (if he doesn't already that man of many talents). As long as he can pull off a British accent we should be good to go. These two (Nicks and Fleetwood) are, in many ways the lynchpin of the band that we all know and love, so with these two STARS-- BOOM! Movie SOLD!
Here's Mick going buckwild on the drums. Now just imagine Driver pulling this off:
Mick's wife cheats on him with former guitarist Bob Weston. Adam Driver can play hopeless like nobody's business, but, can he pull off a cocaine-fueled love-affair with Nicks while on the road battling to hold a band together that's perpetually on the brink of falling apart? I don't know, but I sure want to find out!
Bill Hader as Lindsey Buckingham
 
Bill Hader had been playing Lindsey Buckingham for years on Saturday Night Live's recurring sketch "What Up With That?" before this film idea was even an inkling in our eye. Buckingham hardly gets a chance to speak on any of the sketches, but we've seen Hader's range and we know that he can do just about anything. Hader is perfect for Buckingham's restrained anger and manic madness, but he could probably do it without saying anything if he really wanted. Just stern looks and angry faces. 
Here's the sketch to prove Bill Hader is the man for the job:
Buckingham and Nicks joining the band is where the drama really starts. Their rocky on-and-off again relationship creates a volatile environment for everybody else to suffer under. Picture Hader's dramatic turn in Barry opposite Clarke, with these two screaming at each other while the others look on in discomfort. 
Buckingham and Nicks definitely inserted passive-aggressive jabs into their lyrics that really helped to cement the bands lore and the all-too-fitting title of Rumours
Elisabeth Moss as Christine McVie

Elisabeth Moss played cutthroat on Mad Men so well that we think she needs another shot to let those claws out. (See this isn't an all HBO cast. Not like we would say no to an HBO Original movie deal neither). Moss can play sexy, funny and badass-- a perfect embodiment of the entity that is Christine McVie. Sure, she just did a rock and roll turn in the independent film Her Smell, but we view that as a trial run for the big show-- Fleetwood Mac.
McVie has affair with the band's sound engineer (amongst others). She is very public about her sexual misconduct and doesn't seem to particularly care if ex-husband John McVie knows of her infidelity.  
"You Make Loving Fun" is definitely not about him, by the way. 
Elijah Wood as John McVie

Why Elijah Wood? Because he's great, that's why. And he kinda looks like John McVie if you squint hard and fantasy cast like we've been doing. McVie is the quietest member of the band, not writing or singing any of their songs himself, standing in the backlight as he is cucked by his wife emotionally, sexually and lyrically in front of the other members of the band.
McVie took to drinking. We would love to see a sloshed Elijah Wood fighting with Bill Hader chucking a glass at his head when a particular fight didn't go his way.  Wood always carries himself with a quiet wit, and McVie must have as well, coming up with the title of the record and feeding into all the public rumors about the five players in this band all at the same time… Rumours. 
This is a GUARANTEED summer blockbuster. Now somebody just give us money to write it.
[Group and Individual Images labeled for reuse through Creative Commons Wikimedia]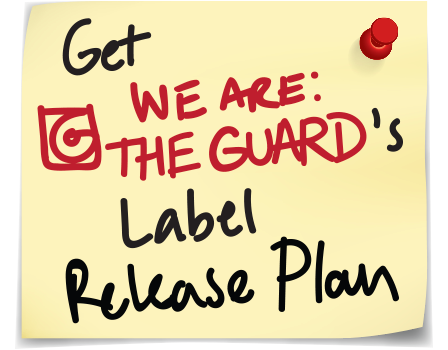 From deep within the murky depths of the Los Angeles River emerged a creature: 50% raver, 50% comedian, 10% Robotcop. Kurt Kroeber doesn't own a dog, operates Soundbleed (the world's only dance party comedy talk show rave), and is down to party with you. Come up some time and say "Hey dude!" But definitely make sure to casually drop the secret Illuminati password.