PART 2: INSTAGRAM TRAVEL INFLUENCERS BEST SONGS TO LISTEN TO
by Calvin Paradise
7/10/19
Traveling is the very best thing you can do for yourself. A literal gift that keeps on giving. It makes the world feel smaller, shows you the interconnectedness of all humanity, and humbles by reminding you of just how small a space you occupy on this planet. It changes every aspect of yourself and how you view that world, even if you don't realize it … and the following Instagram travel influencers know all about it. Scroll through to enjoy part deux of the best songs to listen to chosen by some of our favorite Insta pages.
Favorite travel destination: Barcelona, Spain
Favorite song fit for the occasion: "Breathing" by Oscar and The Wolf
My favorite destination in the world is Barcelona. This city has something magical about it that called to me even before we met. I longed to visit, and once I did, it exceeded my expectations. The mix of modern and old, laid-back culture, cava, tapas, and Catalan, and the beautiful people residing there got me hooked - I will forever call Barcelona my real home.
Favorite song for this destination would be "Breathing" by Oscar and the Wolf. Walking around the city while listening to this song made Barcelona come alive for me. Something about the melancholy feeling of that song made Barcelona go deeper in my heart.
Favorite travel destination: New York, New York
Favorite song fit for the occasion: Empire State of Mind by Alicia Keys
My favorite travel destination this year has been New York, It was a place that I had on my bucket list for a long time and I could travel there on May for the first time and it has been awesome, I think is my favorite city in the world and if I have to choose a song to identify New York would be undoubtedly the Alicia Keys song "New York" It was my BSO every morning I was in that stunning city.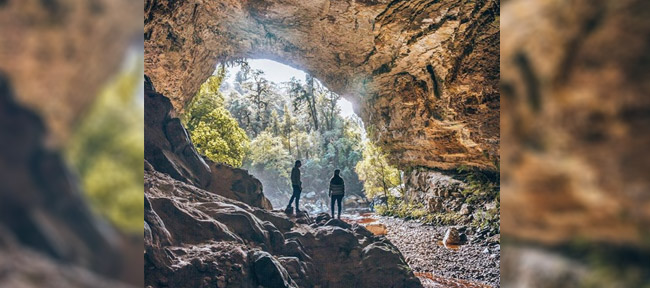 Favorite travel destination: New Zealand
Favorite song fit for the occasion: "Beautiful Day" by U2
Our absolute favourite destination is New Zealand. The gorgeous weather, huge mountains, impressive volcanos, bluer-than-blue lakes and unique beaches: it's all perfect. Our favorite song that pairs perfectly with New Zealand is U2's "Beautiful Day," because let's face it: in New Zealand, every day is a beautiful day and when you are listening to this song while roadtrippin' the country in your own van, you know that life is good.
Favorite travel destination: China
Favorite Song: "Shanghai Nights" by SAIB
China is such a dynamic place with a ton of movement in cities and beautiful peaceful moments in the countryside. This song is a great soundtrack for traveling throughout this country.
-
Now that you've heard from the experts, it's time to make your own plans. In the end traveling is just like everything else: You just have to do it.
You can plan all you want, but eventually you have to act. When you do finally act, know that things will go wrong. Perhaps even comically so (take it from someone who's been in the back of a cop car in Mexico City), but that's all part of the experience.
The key is to start small. Hit up a national park for the weekend, or some kitch town a few hours from where you live. You gotta walk before you run, etc.
Soon you'll discover the wonders of travel and why anyone who's ever gone anywhere can not shut the fuck up about it.
Calvin Paradise is not any one thing. The half-hearted vagabond and forgetful luddite currently resides in Los Angeles and how he spends his time is none of your damned business.