PERRY FARRELL AND MACEO PLEX PERMANENTLY MERGE ALTERNATIVE AND ELECTRONIC WITH "LET'S ALL PRAY FOR THIS WORLD"
Who knew we'd be writing about Perry Farrell with pure, unabashed excitement in 2020? The man single-handedly invented music festivals (well re-invented, see: Woodstock) after setting out on a little travelling alternative rock and hip hop road show called Lollapalooza. Nearly 30 years ago, Jane's Addiction (their farewell tour, though they'd be back in '97, '00, and '08), Siouxsie and The Banshees, Nine Inch Nails, and Ice-T, amongst others, traversed America showing the world that genre ain't nothin' but your own preconceived notions.
Never one to be afraid of electronic music, Perry stepped up to the decks at many Coachellas (5 out of 6 performances in the Sahara tent) and even went as far as to name the dance music stage at the standstill Chicago version of his festival, Perry's stage. 
So, after hearing that Maceo Plex was handling remix duties for "Let's All Pray For This World" from Farrell's 2019 album Kind Heaven, I knew we were dealing with a serious merger of pedigrees. This was going to bang. It had to. 
PERRY FARRELL x MACEO PLEX - "LETS ALL PRAY FOR THIS WORLD"
There is nothing finer, in our expert opinion, than a track that perfectly melds indie/alternative with electronic. This is why you see so many dance music remixers salivating over acts like Lorde and Portugal. The Man -- or finding ways to play classic tracks from the mid-2000's (everyone and their sister STILL plays A-Trak's Yeah Yeah Yeahs remix and it's going on twelve years old now). Maceo Plex captures a mood by splicing and dicing Perry's all-too-timely lyrics over techno bass and breakbeat drums. There's a glitch version on the remix EP, but we're in absolute love with Maceo Plex's Electro take on the track. Makes me feel like I'm young again.
For a bit more history on Perry Farrell's contributions to music (beyond the song you'll have on repeat for the next six weeks), please listen to "Jane Says," "Stop," and "Been Caught Stealing" by Jane's Addiction, as well as "Pets" by Porno for Pyros. There was a period of time where this man RAN the Los Angeles underground alternative scene. Now we must bow down and thank the music Gods he's still innovating. After all, who knows what the music landscape of today would look like if Farrell wasn't out there changing it this entire time.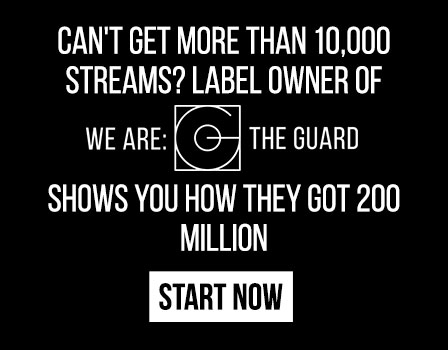 From deep within the murky depths of the Los Angeles River emerged a creature: 50% raver, 50% comedian, 10% Robotcop. Kurt Kroeber doesn't own a dog, operates Soundbleed (the world's only dance party comedy talk show rave), and is down to party with you. Come up some time and say "Hey dude!" But definitely make sure to casually drop the secret Illuminati password.