REDISCOVER YOUR INNER BADDIE WITH TOVE LO'S BEST NEW INDIE POP TRACK "SADDER BADDER COOLER"
I'm sadder.
I'm badder.
I'm cooler.
YEAH!
BRB, getting this as a tramp stamp, ad verbum.
Swedish songstress Tove Lo delivers the breakup banger of the GODDAMN YEAR in the form of best new indie pop track "sadder badder cooler."
TOVE LO - SADDER BADDER COOLER
Featured on the expanded edition of her 2019 album Sunshine Kitty – the 22-song collection Paw Prints Edition – "sadder badder cooler" may well be the most empowering heartache anthem this side of Gloria Gaynor's "I Will Survive."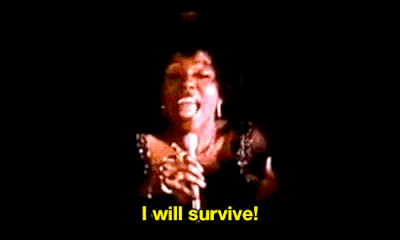 Written alongside Elvira Anderfjärd, "sadder badder cooler" is hereby dedicated to all of you messy, dramatic newly single souls who have spent the majority of your quarantines crying in your bathtubs while stuffing your faces with Reese's Peanut Butter Cups. With help from the unmatchable, high-energy, electro-pop sensibilities of Ebba Tove Elsa Nilsson, it's officially time for you to rise up and rediscover your inner baddies – and dance your effing tears out in the process.
"Elvira Anderfjärd and I wrote 'sadder badder cooler' after going deep about how every heartbreak kind of chips away a little piece of you, but it also gives you power if you let it. And how breaking it off with someone who's bad to you is always a mixed feeling of sadness, anger, and big relief," writes Tove Lo of the inspiration behind the track, which clocks in at a cool two minutes and 53 seconds "This song to me is full of glitter and power and I hope it hits heavy with my fans."
Erm, you can say that again, Miss. Disco Tits! I'm in a long-term stable relationship, and even I'm left wanting to delete my boyfriend's phone number after listening to this like the STRONG SINGLE GODDESS I AM! Okay, okay, so perhaps that's a slight exaggeration, but there's no doubt Tove Lo has boosted my confidence several notches with this dazzling dance-pop gem – which, FYI, is currently sitting pretty at the top of We Are: The Guard's Weekly Chart (SHAMELESS PLUG!):
Check out the animated video for "sadder badder cooler" above and head over to Instagram for more from the kick-ass Tove Lo. Oh, and feel free to hit me up with tattooist suggestions so I can get that tramp stamp I mentioned.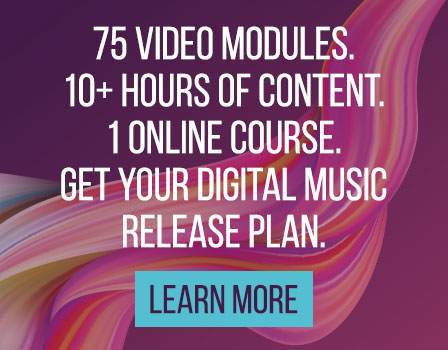 Jess Grant is a frustrated writer hailing from London, England. When she isn't tasked with disentangling her thoughts from her brain and putting them on paper, Jess can generally be found listening to The Beatles, or cooking vegetarian food.