SHAYLEN'S "FORGIVE MYSELF" AND THE REBELLIOUS ACT OF SELF-LOVE
Los Angeles-via-Texas songstress Shaylen embraces the rebellious act of self-love on "Forgive Myself."
SHAYLEN - "FORGIVE MYSELF"
It was Charles Bukowski who once said: "If you have the ability to love, love yourself first."
However, it's the second part of the quote – the part that doesn't appear on the Etsy decorative plaques or Pinterest boards – that stings the most: "But always be aware of the possibility of total defeat whether the reason for that defeat seems right or wrong."
Self-love is hard. From the moment we're born, we're taught to reject it. In a world that quite literally profits on us hating ourselves, the idea of self-love is about as foreign as a pathogenic microorganism.
Nevertheless, we can't live sustainably if we don't love ourselves. When we spend our days at war with our own minds and bodies, we run the risk of destroying ourselves completely. Some may even turn to others for validation and approval, leaving them vulnerable to heightened levels of exploitation.
This is the point at which Shaylen finds herself on her latest single "Forgive Myself." Driven by the young artist's powerful, soulful, raw vocals, "Forgive Myself" is a cathartic piece of anti-pop that doubles up as an emotional reminder that things can and will change for the better.
I need to make better decisions
I hate the way that I'm living
So I'm gonna try this again
Try it again
"I wrote 'Forgive Myself' when I was in a really tough spot mentally," says Shaylen of the guitar-tinged ballad, which was executive produced and co-written by Jackson Foote (Loote) and produced by Boston (Rice N' Peas). "It's all about my personal struggle with self-forgiveness. We are often taught the importance of apologizing and forgiving others, but not the importance of forgiving ourselves when we mess up. I invented apologies, so I know all about it."
We Are: The Guard will forever be a proponent of self-love, although we recognize it isn't as easy as running a long, hot bath and regramming a handful of positive affirmations. That said, if we take it day by day, step by step, we can all learn to become our own favorite person. Here's to "Forgive Myself" assisting us on that journey.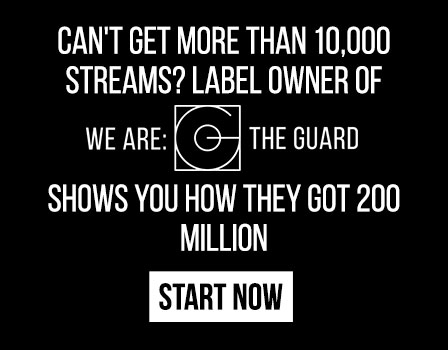 Jess Grant is a frustrated writer hailing from London, England. When she isn't tasked with disentangling her thoughts from her brain and putting them on paper, Jess can generally be found listening to The Beatles, or cooking vegetarian food.