SKY FERREIRA - DOWNHILL LULLABY
Me: New music. From Sky Ferreira.
*madly giggles"
I can die happy now. 
*Faints*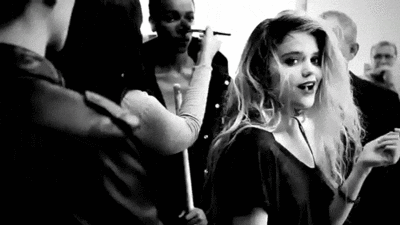 The alt-pop artist, triple-quadruple threat, Sky Ferreira marks her return to music with a disturbingly haunting single. "Downhill Lullaby" leaves listeners nodding their head in approval. 
"Downhill Lullaby," taken from her upcoming album Masochism, unveils the storm that Ferriera had to endure in order to harness a higher level of personal strength and self-empowerment. Her turmoils, fears, and angst have resulted in a beautiful five-minute composition that unravels itself to be a rebirth of a new persona choosing to go down her own path and bang to her own beat,  breaking from the chains of the industry. Yass queen! 
Listen below and be thankful for women like Sky Ferreira who serve to be a beaming light in a world full of darkness.
SKY FERREIRA - DOWNHILL LULLABY