SPOTIFY: WE ARE: THE GUARD WEEKLY CHART - WEEK 24
'Sup, party people?
We made it to the latter half of the week, and THAT means we've made it to what I'VE been personally looking forward to all YEAR — the FIFA World Cup, baby!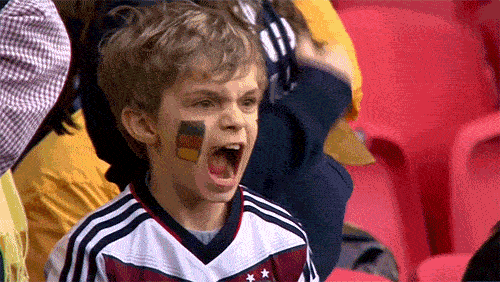 So if you don't mind me, I'll be MIA for like, about a month. But don't worry, folks. I'm leaving you all with some fresh tunes from our weekly and constantly updating Spotify playlist to make up for my absence 'cause I know y'all love me. And you know, to play on full blast while watching along too.
Okay, let's get to this:
First up on our list of songs this week is Kim Petras' recent release, "Can't Do Better," a radio-friendly synth anthem where she very brazenly admits the words I can only say when I'm intoxicated — You can't do better! Have this bumping in the background the next time you're flexing on Instagram.
Then we have a single off of Starling's EP slated for release next Friday. "Profiteroles" is a quaint but charming tune about wanting something more than a small town life. Think Lorde's debut album, except we're given a vivid portrait of mediocrity in the UK (as opposed to New Zealand). The clever, slow-burning track promises and foreshadows a great EP for next week.
"Fuck you and Jennifer." Oh man — someone really pissed German singer bulöw off enough for her to go into the studio and blatantly out her cheating ex's relationship. Look, I know we shouldn't blame the chick in situations like this but when you're pissed as hell like Bülow is, you just gotta set fire to everything. And sometimes "set fire" means recording a diss track. Shrug emoji.
Speaking of ruffled feathers and disgruntled significant others — Dagny's new synthy song is next. "Used To You" tells of a fading relationship on its last leg, and though the lyrical content is melancholy, the airy composition will lift you right up…
...until James Blake's "Don't Miss It" pulls your heart straight from your chest cavity and proceeds to stomp on it for you to see. But did you expect anything else? Moody, sorrowful, and captivating as usual; don't sleep on this track, and DON'T Blake and drive. Seriously. I don't want to see you crying on the 405 freeway.
And those are just the top 5 on our list. We got Die Antwoord spinning along with Jorja Smith and our babes Low Cut High Tops. Whatcha waiting for?
Until next time, everyone. Keep on groovin'!
WE ARE: THE GUARD - WEEKLY CHART