SPOTIFY: WE ARE: THE GUARD WEEKLY CHART - WEEK 25
If the We Are: The Guard Spotify Weekly Chart isn't the highlight of your week then I don't understand you. So difficult to please. What more do you want? Amazing jams, easily collected in one place for your listening pleasure? Are you just a masochist who wants to hunt all your tunes down on you own, and resent the gathering we do for you? It's just because we love you. From the bottom of our hearts we love our readers and only want to share our love of music with the whole world (wide web). We've got thirty-three of the hottest tracks tearing up the charts. Not your Grandma's Billboard whackness charts, nah this the We Are: The Guard dopeness chart. Hmm… we should probably rename it to that.
Sit down, take a load off. Stop stressing the hunt and give these songs a chance. I promise you'll like at least one to five to seven to thirty-three.
Oh, what is that? Not one but two songs from SOPHIE's OIL OF EVERY PEARL'S UN-INSIDES! Yeah, cause it's that amazing. Sure we're fanboys and fangirls of SOPHIE over here at We Are: The Guard but you already knew that, so why are you judging? But have you listened to "Whole New World/Pretend World" or "Immaterial" yet? "Whole New World/Pretend World" is a literal nine-minute nightmare, picking up somewhere after where Gesaffelstein left off, but even darker and more challenging. And "Immaterial" is a mutant bubble pop for the ages. This is classic SOPHIE jamming out on the sound you already know you love. When Brian Eno says "better than my whole discography tbh" on twitter I'd say its's time to pay attention.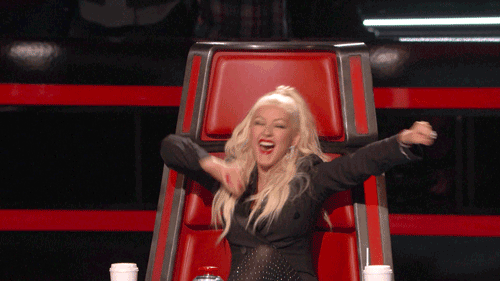 AND WE GOT SOME NEW DIRTY PROJECTORS?! wOO! It had been five years between their Swing Lo Magellan and their 2017 self-titled album, but now we're getting MORE new music in just under a year later?  LUCKY US!  Just when you thought Dirty Projectors were maybe gone for good after Amber Coffman left the group, they come back hitting harder than ever. "That's a Lifestyle" is as good as your favorite Dirty Projectors track [FILL IN THE BLANK], and it comes off their upcoming Lamp Lit Prose. Can't wait to listen to the rest of it!!
If you ain't excited about new Chromatics music neither than I don't need to be your friend. Chromatics are cool incarnate, grooving out of a another dimension that throws back to a future past that never existed. "Blue Girl" is a digital dream— ooh boy, oh baby what a track. But on the other hand of retro, we have "Kiss" from Pale Waves. This one sounds straight out of the eighties that DID actually legitimately exist. A throwback to new-wave pop that ruled roller-rinks and sleepovers. Go-Go's, Cyndi Lauper who?? I'm here for Pale Waves. 
Obviously we're still talking about Kanye West because "Violent Crimes" is the jam and ye has only been out for three weeks and if we were to stop talking about an album after only three weeks than it would hardly be of note, wouldn't it? KANYE DONT FUCK AROUND WITH NO FLASH-IN-THE-PAN-NESS. Ye is LEGACY shit. THIS IS THE SONG FOR HIS DAUGHTER YO. "Violent Crimes" is the spiritual sequel to "Only One" his heavy-hitter with Paul McCartney and one of my favorite songs of all time, okay?  We better be talking about this album for at least THREE MORE WEEKS, I mean, I for one will be talking about "Ghost Town" till I die!
Plus other JAMS from Betty Who, jesse saint john, nao and serpentwithfeet AND LIKE 20 other artists cooler than a zamboni farmer. What an amazing week of amazing tracks that we've collected for you. Let's hope you've got Spotify Premium because then you don't have to have the ads, because this shit is MEGA curated. Go ahead call us brilliant, we'll gladly take the compliment.
Love you too. XOXO
From deep within the murky depths of the Los Angeles River emerged a creature: 50% raver, 50% comedian, 10% Robotcop. Kurt Kroeber doesn't own a dog, operates Soundbleed (the world's only dance party comedy talk show rave), and is down to party with you. Come up some time and say "Hey dude!" But definitely make sure to casually drop the secret Illuminati password.