SPOTIFY: WEEKLY CHART - WEEK 49
The problem with music these days is that there is so much of it out there and not enough time in a day to listen to everything. I'm sure there is someone reading this who has cracked the code on how to filter through music faster. If it's you hit us up because we're here spending our youth on curating the best of the best when it comes to music because of FOMO. It's easy to let audible gold slip through the cracks, but we don't want you to miss any of the indie goods so that is why we gather here today to listen to the newly curated Weekly Chart on Spotify brought to you by us here at We Are: The Guard.
Oh, but wait. This isn't just any other playlist. This is the creme of the creme. This is the trump (no not the prez) of playlists. This is what you need to add to your list of "What To Listen To This Week." We've dug up so much juicy stuff that you will be drenched and thirsty for more once you're through with it. While you're skimming through our Weekly Chart playlist be sure to keep an ear for the following songs.
SASHA SLOAN - AGAIN
Sasha Sloan is perfect for those who's hearts are lowly. She just knows how to hug you with her lyrics and lift you up with her climbing melodies. Gotta love a woman who accepts the fact she'll try everything twice. "Again" will recharge your soul and give you that boost to keep your foot in front of the other.
BATHE - SURE SHOT
Thank gawwd that honest men still exist in this world. It isn't an easy feat to cut open your feelings and lay them out for others to hear. New York duo Bathe takes an inside look at " a destructive cycle of paranoia and toxic masculinity that black men endure and are often forced to embody as a byproduct of existing under a constant threat of violence." "Sure Shot" will leave listeners with a new look at black culture.
JACKSON PENN - CALIFORNIA
Future aspiring singers and songwriters please pay a close attention to Jackson Penn's latest song "California." As a singer-songwriter who has written for Kanye West and Selena Gomez, and other A list names, Penn knows all about the struggles. California and all its promises may be calling your name, but do be prepared for a lot of struggle and frustration. It's a vicious world out here and Jackson Penn paints a picture that it's far too real. #preach
NINA NESBITT - COLDER
Nina Nesbitt will make you appreciate you're not a vulnerable teenager because love and heartbreak freaking suck. "Colder" is a stage in life, it's a process that is part of grieving a loss of love. This stage usually comes after a thick layer of callus grows on your heart and Nina Nesbitt makes this stage bearable thanks to her enlightening pop sensibilities that stick with you because of its depth.
CONFIDENCE MAN - SANTA'S COMIN' DOWN THE CHIMNEY
Australian duo Confidence Man has turned the spirit of Christmas into the spirit of raving.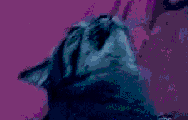 Move over Mariah, Confience man is perking up this holiday season with nothing but the beats. It's time to break free from the ugly Christmas sweaters. Throw the Santa cookies out and spike up the eggnog.
Enough of us talking about how much we love these songs. We'll let you get to the listening without further interruption.
You be sure to follow us on Spotifyfor daily uploads of the newest and best in music.
Beca Arredondo is easily unamused with all things not related to her interests. On her good days you can catch her avoiding the California sun and glued to her Mac plotting the next big thing. If you happen to run into her on the street and notice her wearing headphones do NOT disturb her. She is not responsible for any possible damage. Aside from the above she's very sweet and perky and responds well to good music and food.