SUMMER WALKER AND PARTYNEXTDOOR ARE DRIPPING WITH SEX APPEAL ON "MY AFFECTION"
I don't know where many of you live, but where I am it is absolutely this kind of lights off, fan-on-full-tilt sweltering heat. Sure, July is the bonafide start of summer so this was bound to happen eventually, but the reality is we're all about to be dripping with sweat for a long while -- until at least the beginning of October. I'm positive that global warming and the COVID-19 quarantines are only exacerbating this issue to its fullest potential. What we've got is just a bunch of people sitting in their homes (no AC -- do you have AC? Let me come over) as the sun gets closer and closer to earth, skin glistening with beads of sweat on brows and in all of our crevices. 
It's as if Summer Walker's "Life on Earth" is tantalizing us out of our comfort zone and into the carnal act, sweating body next to body with another. There's always been something about heat driving people wild and this entire EP is dripping with more sex appeal than we can even handle at this very moment. Sweat ain't just going to be coming from the oppressive sun anymore, because everyone who hits play on this song is going to need a little bit of horizontal cardio action in their lives.
SUMMER WALKER x PARTYNEXTDOOR - "MY AFFECTION"
Collaborating with PARTYNEXTDOOR, the superstar R&B crooner, "My Affection" has Summer Walker at her most sensual. This collaboration feels like pure love making music. Though in actuality we're having trouble finding a track by Summer Walker that isn't -- honestly just listen to the whole EP. It's all this hot and might set the mood better, or at least extend the timeline.
This teamup of talents feels like a second coming of Ja Rule and Ashanti's "Mesmerize." The kind of song that's going to be representational of a mood and a heat and a summer for a long time. Remember 2020 when we couldn't stop bangin' to this banger. So if you've got a special someone why don't you hit play at the hottest part of the day and let the sweat make animals of us all. If you don't, well then time to pine pine pine -- for a time without a full-on heatwave.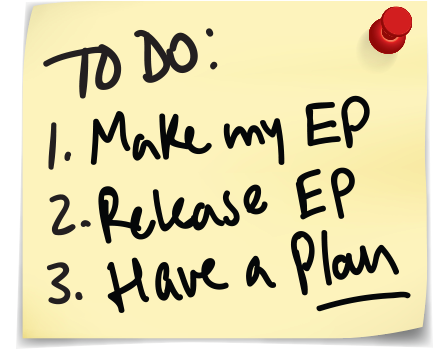 From deep within the murky depths of the Los Angeles River emerged a creature: 50% raver, 50% comedian, 10% Robotcop. Kurt Kroeber doesn't own a dog, operates Soundbleed (the world's only dance party comedy talk show rave), and is down to party with you. Come up some time and say "Hey dude!" But definitely make sure to casually drop the secret Illuminati password.