SXSW 2015: THE BEST THINGS WE HEARD DAY 3
Exclusive photos by BitCandy's Chris Chan.
Our adventure continues here in Austin. The musical acts are in full swing and will continue to be until Sunday. Our feet may be dragging a bit as a result from stomping to great tunes, and sprinting to catch as many shows as possible, but we're not complaining—I just wish our press passes came with pillows and ice packs. Anyways, photographer Christopher Chan brings us exclusive images captured during Day 3 of SXSW. Some of the highlights from yesterday made for some real memorable moments. We've put together images and music recommendations of the best things we heard on Thursday.
ZELLA DAY
Armed with a hypnotizing voice and amazing band, the Arizona indie beauty Zella Day graced the the KCSN Radio Day Stage at Austin Convention Center. Like the sunset skies of Arizona, Zella's performance was magical and quite ethereal. Her set included 'Hypnotic' and a track off her off debut album Kicker, which drops early this June.
ZELLA DAY - HYPNOTIC
THE TING TINGS
By the time we arrived  Cedar Street Courtyard for Lyve presents FLOODfest, The Ting Tings were setting up for their performance. The venue quickly started to fill up and by the time the British duo sang 'That's Not My Name' the crowd had blown up into a full on mad party. Not a single body was still. Lots of dancing and an overall upbeat atmosphere. Four little words for you: THAT'S NOT MY NAME!
TING TINGS - THAT'S NOT MY NAME
THE VACCINES
We stayed at Cedar Street Courtyard for Lyve presents FLOODfest to catch The Vaccines. The crowd was at capacity but we held our ground front and center. To many fans, it was a real treat. The English band shared with the everyone in attendance new punk pop rock songs. From electric guitar to acoustic, from mellow sweet sounds to fast driven thrashing tunes, the guys played it all. This set delivered face melting sounds. And yes, they did play "If You Wanna" and a personal favorite, "Wreckin Bar (Ra Ra Ra)."
THE VACCINES - WRECKIN' BAR (RA RA RA)
VIET CONG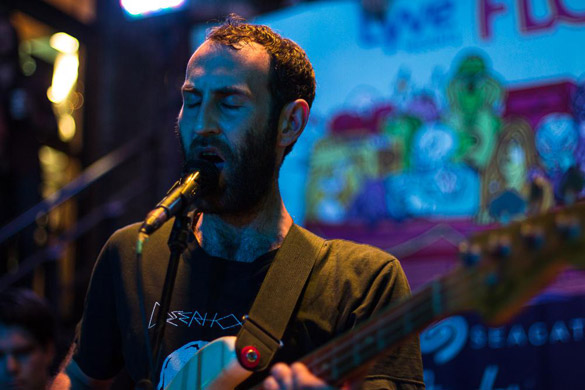 When one of the guys from Viet Cong is on stage going at it on his drums with a broken arm you know you're in for a no fucks given performance. Frontman Matt Flegel shined with his vocals, while drummer Wallace impressed us with his non apparent handicapped arm. The guys put up an amazing set and presented us with a bit of a different sound than what those familiar with their music are use to hearing.
VIET CONG - CONTINENTAL SHELF
WILD ONES
Down at the Central Presbyterian Church - New Community we captured the Portland band Wild Ones. Perhaps it's the band's background that is charming, perhaps it's their eclectic indie pop sound, perhaps it's just their wickedly catchy tunes, we're not sure what it is but they had us bobbing our heads and enjoying the moment.
WILD ONES - GOLDEN TWIN
ALBERTA CROSS
Talk about a timeless intimate sound. The Swedish born New York resident Petter Ericson Stakee and Terry Wolfers (bad ass name) had the Central Presbyterian Church - New Community in awe. It felt like time had stopped and everything at that moment was surreal. Check out their single that gave us goosebumps.
ALBERTA CROSS - ISOLATION
JAMES VINCENT McMORROW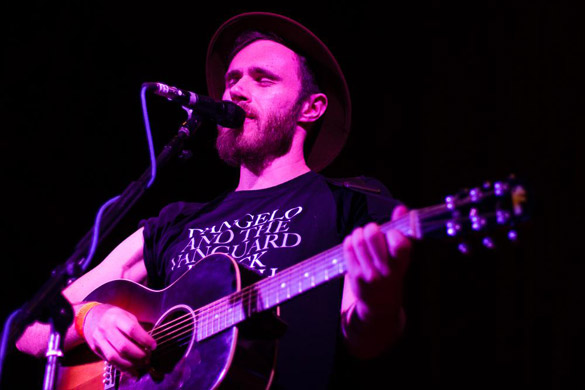 While at the Central Presbyterian Church - New Community, Irish singer-songwriter James Vincent McMorrow made an appearance. "It was just him and his guitar. A very strong voice, falsettos like Justin Vernon. He was really really good, and a surprise of the night, didn't know what to expect since I hadn't heard of him." - Christopher Chan photographer
JAMES VINCENT MCMORROW - YOU KNOW
EDWARD SHARPE AND THE MAGNETIC ZEROS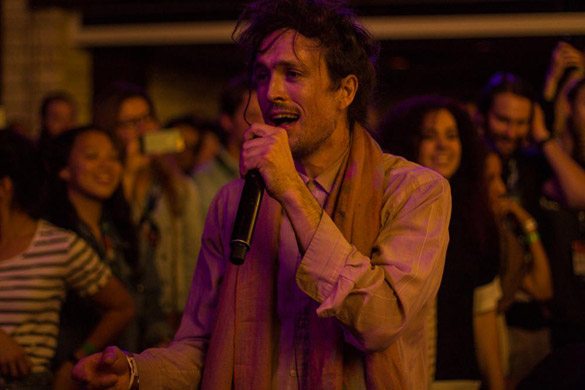 The Los Angeles artist Edward Sharpe and The Magnetic Zeros were among one of the favorites of the festival thus far. Edward Sharpe was his regular eccentric self, walking around the church a lot in the audience. The crowd loved it! While there, he took advantage of the occasion to premier a new untitled album. Check out our instagram page for images of his set list from last night.
EDWARD SHARP AND THE MAGNETIC ZEROS - BETTER DAYS
BLACK JOE LEWIS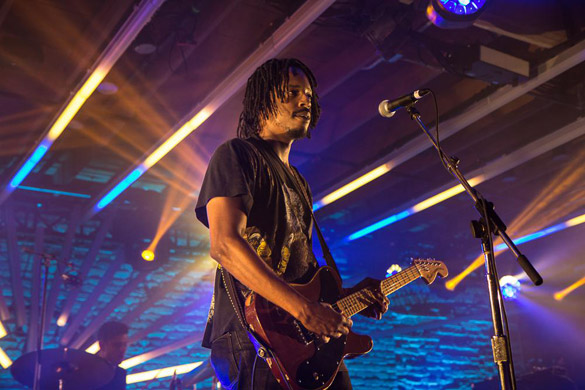 This is the sound of Texas, well not sure if my statement is accurate, but over at the Yahoo's Brazo Hall Black Joe Lewis put on a an exceptional set. To us, he should be the sound of Texas. The Austin musician was exactly what we needed to wake us back up—major sensory overload. Blues, soul, and R&B all wrapped up in fun.
BLACK JOE LEWIS - YOUNG GIRLS
AUTRE NE VEUT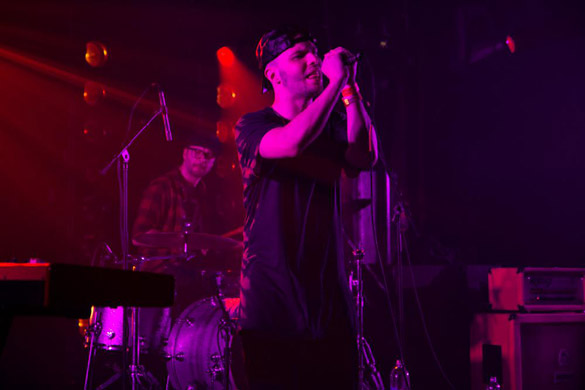 We wrapped up once again with free drinks at the Hype Hotel and enjoyed the rest of the evening with an artist that we've featured and have seen at SXSW previous years, Autre Ne Veut. The Brooklyn native had a smooth set that ended with "World War," and by the looks on everyone's buzzed faces, his show was very well received.
AUTRE NE VEUT - WORLD WAR
-
That's a wrap for Thursday's SXSW recap. Erin and Chris will fill you in on day 4. In the meantime, you can catch more photos of the festival by visiting us on Twitter, Facebook, or Instagram.
About Beca Arredondo
Beca Arredondo is easily unamused with all things not related to her interests. On her good days you can catch her avoiding the California sun and glued to her Mac plotting the next big thing. If you happen to run into her on the street and notice her wearing headphones do NOT disturb her. She is not responsible for any possible damage. Aside from the above she's very sweet and perky and responds well to good music and food.