TIGA & HUDSON MOHAWKE MIGHT HAVE SOLVED WORLD PEACE WITH RAVE-READY "LOVE MINUS ZERO"
A Canadian Electro house singer/songwriter and Scottish Glitch Hop Producer walk into the studio -- skip right over the second part of the joke -- and they inadvertently solve world peace.
"Love Minus Zero" quickly caught our attention after Four Tet started gushing about the track on his Twitter. He tagged @Tiga and @HudMo and wrote, "oh wow this is a tune. massive." Our curiosity was instantaneously piqued and we boom-pop-banged right over to our streaming service of choice and hit play faster than I even thought humanly possible.
For a long while now we've been huge fans of both Tiga's post-ironic house tunes and Hudson Mohawke's wonky trap sounds (TNGHT bringing the ruckus) separately -- although they've never sounded particularly much like something that belonged in an earnestly chill Four Tet set.
That is until now. 
TIGA & HUDSON MOHAWKE - "LOVE MINUS ZERO"
"Love Minus Zero" layers trance synth, dreamy vocals, and drum breaks that are so massive they throw us all the way back to the proto days of raving  -- all seeming to come together into a moment of pure IDM blissful glory, praise be to the lord Tet for bringing this one to our ears. 
This tune is for absolutely anybody who considers themselves part of the electronic music scene. A little something for everyone, it goes out to those who want to let their cares run to abandon and just spend five simple minutes vibing with the deepest that dance has to offer.  Truly a tune you can lose yourself to. I've already spent upwards of an entire afternoon listening to this one on repeat, trapped in its groove. Wonder how many more will follow. 
Tiga and Hudson Mohawke (and we really wanna know who they've got on vocals) have crafted something so beautiful it'll put those hundreds of photos of sunset you have on your phone to shame.  This is club ready, festival ready, headphone ready, house party ready. And you can bet your ass as soon as we get back to partying with friends in public places this song will be on absolutely every playlist.
It may be a slight exaggeration that this one has enough power behind it to solve world peace, but I'm not so sure that it actually doesn't.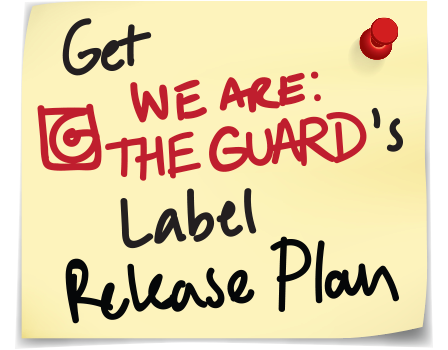 From deep within the murky depths of the Los Angeles River emerged a creature: 50% raver, 50% comedian, 10% Robotcop. Kurt Kroeber doesn't own a dog, operates Soundbleed (the world's only dance party comedy talk show rave), and is down to party with you. Come up some time and say "Hey dude!" But definitely make sure to casually drop the secret Illuminati password.