TOP DANCE SONGS FROM TIKTOK
Photo by Kon Karampelas on Unsplash
For some of us, TikTok may as well be on an entirely different planet. Popular with high schoolers and recently millennials, the app has its own celebrities, line dances, and popular songs. Formerly Musical.ly, TikTok is obviously a whole new culture that formed SUPER quickly and it's just not for tweens. Apparently the 2nd most popular demographic is 34-45 providing all kinds of content - including info and educational items as well.
Now - you may or may not have seen or heard the latest and greatest songs, challenges, dances and just general fun stuff emerging from the app. So, if you're feeling out of the loop, fear not- here are some of the top dance songs from TikTok. We'll give you the number of videos created using the song, a compilation of videos, and a short description. Enjoy! (P.S. If you're looking for songwriting advice relating to TikTok, check out our other post here: https://www.benjamingroff.com/blog/how-to-make-tiktok-hits
HBS - LIL KEED
Videos: 1.2M
With a simple dance and catchy hook, it's no wonder that "HBS" caught on so quickly on Tik-Tok. Best done in a group, the "HBS" dance trend has racked up 1.2 million videos.
OLD TOWN ROAD - LIL NAS X FT. BILLY RAY CYRUS
Videos: ~10M
"Old Town Road" by Lil Nas X featuring Billy Ray Cyrus is a two in one. While most TikTok song trends only involve one section of a song, this song has been behind 2 trends. The chorus of the song has 2.6 million dance videos, and Billy Ray Cyrus' verse has 7.6 million with completely different choreography. Old Town Road is the perfect blueprint for a TikTok hit- funny, danceable, and catchy.
DANCE MONKEY - TONES AND I
Videos: 7.4M
In addition to having a dance, this track is also used as background music in tons of videos. From makeup, to cooking, to ice skating, people love this upbeat, repetitive track. It's got a solid beat drop which lends itself well to emphasize something in a video.
SPOOKY, SCARY SKELETONS (REMIX)
Videos: 3.7M
You might recognize this one! The center of a Halloween themed dance trend, this remix of Spooky, Scary Skeletons popped off.
SAYSO - DOJA CAT
Videos: 20.4M
"Say So" took TikTok, the charts, and radio stations by storm. Thanks to its internal rhyme and singability. On TikTok, this moderate tempo jam has allowed for simple, chill choreography.
ROXANNE - ARIZONA ZERVAS
Videos: 2.5M reuses
"ROXANNE's" infectious melody, repetitive lyrics, and danceability have carried it to TikTok success. It's featured with choreography, as well as freestyles.
YUMMY - JUSTIN BIEBER
Videos: 4.6M
Justin Bieber's "Yummy" is TikTok gold. Simple lyrics + a moderate tempo = Viral Dance Trend. It's also used in other random videos including fashion and cooking.
SAVAGE - MEGAN THEE STALLION
Videos: 28.M
You've gotta know "Savage" by Megan Thee Stallion (and the remix ft. Beyonce)! With a difficult dance that even Meg did herself, "Savage" is here to stay. Did you spend the quarantine learning the dance to "Savage?"
SUPALONELY - BENNE FT. GUS DAPPERTON
Reuses: 12.2M
When you've got dancers like Charli D'Amelio getting 8.5M likes on their dance video using your song, you know you've struck gold. Supalonely is SO catchy, upbeat, and fun. Be sure to use the clean version for the kiddos of course!
Some of us aren't great dancers, but don't let that stop you from having a good time. Good luck and try not to waste away your days scrolling the For You page!
Also check back frequently at We Are: The Guard as we are probably going to make Best of TikTok a regular thing.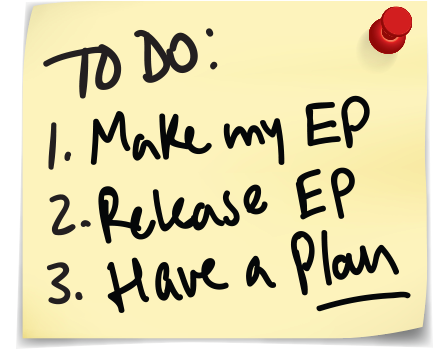 Arielle Tindel is from Cleveland, Ohio. She recently graduated from Berklee College of Music with degrees in Music Business Marketing and Songwriting. In her free time, Arielle can be found gardening or playing bass.