TOP CHILL MUSIC - WEEK 4
It snowed for the first time in a long while here in my little part of the world. I'm not sure about you, but I love it when the weather goes on the turn like this. It's not every day that I'm basically handed an excuse to lock myself in my toasty house and listen to cozy music around the clock. As another working week draws to a conclusion, then, feel free to join me in hunkering down this Friday with We Are: The Guard's Top Chill Music, featuring a brand new selection of winter warmers from James Blake, American Football, HONNE, Vancouver Sleep Clinic, Lolo Zouaï, and more.
-
JAMES BLAKE – LULLABY FOR MY INSOMNIAC
Everything about James Blake's new album Assume Form is big, swooning, and beautiful, right down to the final song on the LP, "Lullaby for My Insomniac." As James explains, he wrote the track to quite literally help his lover, The Good Place actor Jameela Jamil, drift off at night, with the British crooner's voice multiplying to form a devastating cathedral-sized choir that could soothe even the most restless of hearts.
SVIBES – DUST AND PERFUME
Comprising of Chris de Luca and Sanders Bohlke, Los Angeles-via-Miami "future R&B" duo SVIBES are most definitely living up to their name and then some on their delectable new single "Dust and Perfume." With soulful vocals drip-dripping like warm honey over a low-key funky beat, everything about this song is a sumptuous feast for the senses.
PETER MANOS – OUT OF LOVE
Following on from the success of his debut single "In My Head," Peter Manos returns with "Out of Love." Produced by the Nashville artist alongside Sam Ricci, the song is a heartbreaking ballad about that moment when a couple realizes that they no longer have feelings for each other, with Peter projecting a real, tangible sense of pain through his moving vocal runs.
AMERICAN FOOTBALL (FEAT. HAYLEY WILLIAMS) – UNCOMFORTABLY NUMB
Emo legends American Football team up with Paramore's Hayley Williams for their devastating latest single "Uncomfortably Numb." A homage to the Pink Floyd song of the same name-ish, it's a gut-wrenching ballad about how life doesn't get any easier as we grow older, with Mike Kinsella trading some truly tragic one-liners with his guest vocalist: "I blamed my father in my youth/Now as a father, I blame the booze."
HONNE – I JUST WANNA GO BACK ◐ (MAJESTIC SESSIONS)
If I had to describe this video in a single GIF: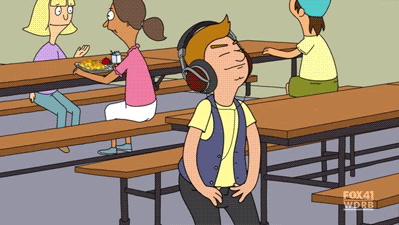 VANCOUVER SLEEP CLINIC – 405
Vancouver Sleep Clinic's Tim Bettinson has me dreaming of sunset drives along the coast with the latest single to be unveiled from Therapy Phase 02. "405, broken drive/I don't mind/You and I, intertwined/Never die," begins "405," a song that I very much intend on listening to with my convertible top down and the Pacific Ocean breeze in my hair.
TEASLEY – DEEPER END
It may be snowing outside of my office window as I type this, but Los Angeles singer-songwriter and producer Teasley is transporting me straight to summer with his latest single "Deeper End." With euphoria-inducing house music meeting melodic R&B vocals, "Deeper End" will be nothing short of an essential addition to pool party playlists come festival season. Dive in.
AK & SUBLAB – ISOLATED
There can be something deeply tranquil about solitude, and it's that energy that AK and Sublab channel into their latest collaborative single. "While art oftentimes brings people together, the creative process behind it can also lead to isolation. This is a song dedicated to everybody who feels isolated or lonely," write the German producers of "Isolated," an incredibly soothing ambient ode to "alone time" that made me feel like I was in a universe of my own creation for four and a bit minutes.
LOLO ZOUAÏ (FEAT. BLOOD ORANGE) – JADE (PROD. STELIOS)
Purveyor of "bittersweet bangers" Lolo Zouaï collaborates with Blood Orange on her delicately dreamy latest single "Jade." The song is a tribute to San Francisco, where Lolo was brought up after relocating from Paris, and very much captures that signature West Coast vibe, with soft-focus beats providing a backdrop to the pair's gently lulling vocal harmonies.
RKCB – TILL WE'RE IN THE SEA
RKCB lend a human touch to the climate change debate on their stunningly thoughtful new single "Till We're in the Sea." Written alongside We Are: The Guard favorites Aquilo, it finds the Los Angeles duo examining their relationship with the environment around them, resulting in a beautifully considered piece of folk music that RKCB describe as "one of the most important songs that we've ever written."
-
Until next Friday, why not follow We Are: The Guard's Best Chill Daily! on Spotify for more?! x
Photo by Thought Catalog on Unsplash
Jess Grant is a frustrated writer hailing from London, England. When she isn't tasked with disentangling her thoughts from her brain and putting them on paper, Jess can generally be found listening to The Beatles, or cooking vegetarian food.