TOP CHILL MUSIC: 10 CHILL VIBES TO SEE IN THE WEEKEND
Photo by Kelia Anne MacCluskey
Happy March, everybody. Spring is only around the corner, and I'm not sure about you guys, but I'm definitely ready for the change in season. The world is an intense place to be right now, but at least there are some brighter days ahead to look forward to. Meanwhile, it's time to keep on keeping on through the heaviness with the latest edition of We Are: The Guard's Top Chill Music. Just pull on some headphones and enjoy the following chill vibes courtesy of Wet, Lyrah, sqip, and more…
-
WET (FEAT. DIJON) – LARABAR (REMEMBERING SOMETHING HEAVY IN THE CAR GOING WHEREVER REMIX)
Wet and Dijon both write songs that sound like fragments of a daydream, and today, the two artists are putting together their iridescent shards on "Larabar (Remembering Something Heavy in the Car Going Wherever Remix)." A reinvention of the Letter Blue cut "Larabar," "Remembering Something Heavy in the Car Going Wherever" is an abstract reverie that teeters on the chaotic, with Kelly Zutrau and Dijon's careening vocals floating in and out of frame like distorted flickers of a memory.
LYRAH – HOLD ME
When you're going through a state of depression, it can feel like you're submerged in endlessly murky waters, but Lyrah is slowly coming up for breath on her brand new single, "Hold Me." "This song felt like a breakthrough therapy session. My mental health was in the absolute gutter, but some days you have to accept that and know that it won't be like that forever," says Lyrah of the cut. With muffled beats serving as a contrast to Lyrah's pure vocal, "Hold Me '' is like a hand reaching out through the darkness.
SQIP – CHANGES
It's an unfortunate fact of life that, every once in a while, a truly, truly great artist flies under the radar. Case in point: sqip. It's been almost two years since he dropped his debut album, battery, but thanks to a recent placement in the Spotify editorial playlist, All New Indie, the Oregon act also known as Cole M. Johnson is getting a second shot at success with "changes." With guitars rippling like meditative ocean wavelets beneath his devoted voice, "changes" is a soothing ode to transformation.
BER – SAME EFFECT
Breaking up is hard to do, but moving on is even harder. Minnesota singer-songwriter Ber is coming to terms with this on her latest single, "Same Effect." Featured on her recent EP, And I'm Still Thinking About That, "Same Effect" is about the endlessly desperate struggle of letting go of an ex-lover. "You have the same effect/As the first day we met/I swear/And I know we made a mess/But can we make amends?/Are we there yet?" aches Ber in the chorus, her voice crushing in its hopeless fragility.
LABRINTH & ZENDAYA – I'M TIRED
When Zendaya's voice hit at the end of Euphoria: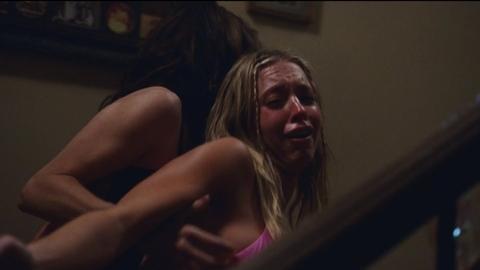 REDVEIL – GOOD 4 U (OLIVIA RODRIGO COVER)
We Are: The Guard regular redveil takes time out from making some of the most inspired, thoughtful music in hip-hop to unveil his spin on Olivia Rodrigo's "good 4 u." As much as we love, love, love the original from Olivia's critically acclaimed SOUR, "good 4 u" is given a mesmerizing life of its own in redveil's hands. With lo-fi beats and synthetic twinkles backing the Maryland rapper and singer-songwriter's angst-riddled vocals, this flip of "good 4 u" is a dazzling vibe that very much belongs to redveil.
RYAN NEALON – WHAT MAKES A MAN
California's Ryan Nealon is striving for catharsis on his gliding latest single, "What Makes a Man." According to Ryan, "What Makes a Man" was written about his experience of coming out to his family. "When I was younger, I wished for a song like this out in the world which validated every feeling I had as a teen, and I genuinely hope it reaches the people it needs to reach, especially LGBTQ+ youth," adds Ryan of the towering ballad, which deals with its traumatic subject matter with considered grace.
44 ARDENT – PIECES
Australia's 44 Ardent is heading for the city lights on his latest single, the steeply atmospheric "pieces." Coming to us via our friends at Mammal Sounds, this chill instrumental is the aural equivalent of taking a lonely late-night drive and seeing high-rises starting to form in the distance. 44 Ardent: "'pieces' is supposed to sound sort of happy and sad at the same time. The piano and vocal samples combined are a little bit bleak, but then the drums and bassline are quite upbeat." FFO: Bonobo, Four Tet.
YAEOW – NOT YOUR FAULT
Every time I listen to yaeow, it's like being I'm being surrounded by my trustiest comfort blanket. Case in point: "not your fault. Coming after January's "i don't wanna let you go," a song that documented a breakup in emotive detail, "not your fault" finds yaeow reaching out to those taken advantage of in their previous relationship. "Hey you, you don't have to say you're sorry/'Cause it's not your fault/Don't deserve to feel so worried/They made you small," sings yaeow, his voice as soothing as an embrace.
GOTH BABE & BLOOD CULTURES – DRIVING SOUTH
And, finally, We Are: The Guard would like to take a moment to send our love to Goth Babe following the tragic loss of his home in Oregon on Friday. His Venmo, for anybody able to help during this time: @griffinwashburn.
 

 

 

View this post on Instagram
-
Follow We Are: The Guard on Spotify for more chill vibes… xo
Sources:
Euphoria meme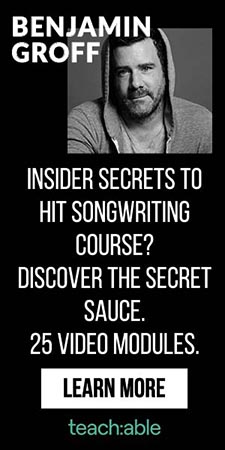 Jess Grant is a frustrated writer hailing from London, England. When she isn't tasked with disentangling her thoughts from her brain and putting them on paper, Jess can generally be found listening to The Beatles, or cooking vegetarian food.