TOP CHILL MUSIC - WEEK 16
Since it's Beychella and half of Los Angeles is currently escaping to the California desert for the time of their lives, we're going to go ahead and dedicate the latest edition of We Are: The Guard's Top Chill Music to our readers on the opposite side of the coast! You've had some seriously sh*tty luck in terms of weather over the last few days, so could probably do with a big dose of good vibes rn... Okay, so – it's no replacement for the spring sunshine, but rest assured that the following playlist – featuring Florence + the Machine, Ekali & Medasin, Billie Eilish, Wet, Novo Amor, and more – is sure to brighten your mood ahead of the weekend!
-
FLORENCE + THE MACHINE – SKY FULL OF SONG
The goddess is back! Florence + the Machine returns with "Sky Full of Song," and we're the definition of shooketh. The follow-up to 2015's How Big, How Blue, How Beautiful is a little more restrained than what we're used to hearing from the British chanteuse. It's no less soul-stirring, however, with the low-key arrangement providing Flo with plenty of opportunities to show off her gloriously powerhouse vocal chops. *Praying hands emoji*
EKALI & MEDASIN (FEAT. ELOHIM) – FOREVER
We see your "Avengers: Infinity War is the most ambitious crossover event in history," and we raise you Ekali, Medasin, and Elohim's "Forever." This ethereal collaboration between three of our favorite artists is everything that we hoped it'd be and more, with Elohim's breathy vocals floating like an apparition over Ekali and Medasin's dreamy builds and drops.
INSTUPENDO (FEAT. TEEN DAZE) – FLEUR
While away the hazy spring days with "Fleur" by Philadelphian producer Instupendo. Mixing blissed-out beats with a dreamlike topline courtesy of guest vocalist Teen Daze, this cut from Instupendo's recent sophomore EP Faces I Know is made for April afternoons spent lazing in the grass, gazing up at the ever-shifting clouds.
BILLIE EILISH (FEAT. KHALID) – LOVELY
Billie Eilish and Khalid?! NAME A MORE ICONIC DUO!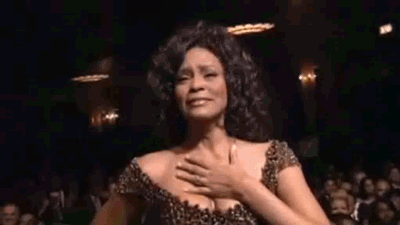 WET – SOFTENS
Well, well, well – isn't this just a big ol' pillowy hug of a song?! No, really – Brooklyn duo Wet are placing their arms around us and never letting go on their latest single "Softens." This gentle, tender little ballad – which follows on from March's "There's a Reason" – is the exact kind of sonic comfort blanket that we need as the world falls apart around us <3.
NOVO AMOR – STATE LINES
Novo Amor's music is nothing short of sprawling, calming beauty. It's like the Welsh folk troubadour could catch us on the worst day of our lives and still make everything seem okay again. Case in point: "State Lines." Following on from 2017's Heiress – his debut collaborative album with Ed Tullett – this delicate, cinematic drift restores a sense of inner peace to all of those who listen.
MORMOR – WHATEVER COMES TO MIND
Dim the lights, as MorMor is setting the mood with his sultry latest single. Listen as the Toronto artist kisses and caresses you all over with his oh-so-smooth falsetto croon on the sensual "Whatever Comes to Mind" – a bedroom playlist essential that follows on from MorMor's debut single "Heaven's Only Wishful."
WATERBED – WHERE U R
WATERBED are kooky af, and we LOVE them for it! The Portland, Oregon duo are putting their quirks on full display on their latest single. Mixing vibrant syncopated beats with dreamlike, Grimes-ey vocal stylizations, "Where U R" – from the Portland, Oregon duo's recent debut album Forever – is future pop made for weirdos, by weirdos!
RABBII – MAJESTIC (DAVE AUDÉ REMIX)
Grammy Award-winning producer Dave Audé is cranking up the heat on this remix of RABBII's "Majestic." While the original looked to the crystal caves of RABBII's native Sweden for much of its inspiration, this tropical house version – which comes out through the We Are: The Guard label *humble brag* – relocates "Majestic" to the white sand beaches of Ibiza, where Dave's remix is sure to ring out through club speakers for the remainder of summer.
OLGA CHUNG – FRIENDS
Hong Kong's Olga Chung delivers sweet folk music with a bitter aftertaste on her latest single. It all sounds innocent enough on the surface, but dig a little deeper and you'll soon uncover a bite behind Olga's nylon-stringed words on "Friends," which might be this year's most unlikely friend zone anthem.
-
Why not follow We Are: The Guard's Best Chill Daily on Spotify for more music?! x
Photo by Pietra Schwarzler on Unsplash
Jess Grant is a frustrated writer hailing from London, England. When she isn't tasked with disentangling her thoughts from her brain and putting them on paper, Jess can generally be found listening to The Beatles, or cooking vegetarian food.