THE TOP CHILL MUSIC IN THE WORLD THIS WEEK
It's my birthday this weekend, so I'm planning on taking a couple of days off to unwind with my friends and family following what's been an absolutely exhausting few weeks and months. That said, don't think for a second I'm going to leave you, my dear readers, without your Friday dose of chill vibes. As the world continues to collapse in on itself, I know how important music is for so many of us to keep it together. Headphones at the ready, then, as it's time to relax into the weekend with the latest edition of We Are: The Guard's Top Chill Music, featuring Summer Walker & PARTYNEXTDOOR, LANY, Gracie Abrams, and lots more.
-
SUMMER WALKER & PARTYNEXTDOOR – MY AFFECTION
Summer Walker and PARTYNEXTDOOR is always a winning combination, with the R&B duo delivering the goods once again on "My Affection." It's an irresistible slow jam that hears Summer and PARTYNEXTDOOR assuming the roles of two on-off lovers who can't quite let go of each other, with ticking, winding beats accompanying the pair as they serenade each other.
LANY – IF THIS IS THE LAST TIME
If there's one thing the current global situation has taught us, it's to cherish our time with our families before it's too late. LANY are bringing that message home on their latest single "if this is the last time" – a heart-wrenching reminder to savor every moment with our loved ones while we can that features on LANY's forthcoming album Mama's Boy. BRB, I'm calling my mom.
GRACIE ABRAMS – MINOR
She may be the daughter of Hollywood royalty J. J. Abrams, but Gracie Abrams reminds us she's just like every other 20-year-old on the cathartic "minor." Featured on her recent debut EP of the same name, it's a song about being unable to escape the shackles of your homelife in order to be the person you really want to be, with Gracie's quivering, intimate voice and wavering keys giving sonic life to her diaristic writings.
EASY LIFE – POP TARTS
There's nothing like lust to make you feel like you're floating through an alternate dimension. Just ask Easy Life, the British outfit who are high off the vibe of a crush on the trippy "Pop Tarts." "I got space and time to walk you to the edge/I might be feeling blue but got a pink and yellow mindset," sings frontman Murray Matravers on the song – a psychedelic groover that'll send your head spinning into the indie-pop cosmos.
AVENUE BEAT – F2020
What can I say? It's a mood!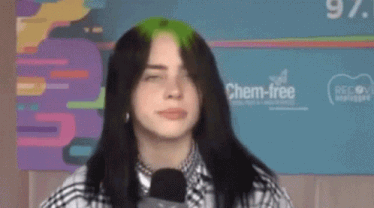 FIJI BLUE – I SHOULD'VE TOLD YOU
Sometimes you have to face facts that a relationship is going nowhere. It's never an easy admission – especially when you've invested a lot of time into the other person – but Los Angeles "sad-boy chill-house" duo Fiji Blue are here to help you bring your summer romance to as smooth a conclusion as possible with the melancholy lite "I Should've Told You."
EVANN MCINTOSH – WIYULD
Having gained traction across the blogosphere last year with her debut album MOJO, Evann McIntosh continues to capitalize on her success with the attitude-packed "WIYULD." Built on a chill beat that cruises along at the kind of leisurely pace that suits this 16-year-old upstart just fine, thank you very much, "WIYULD" is an ode to feeling yourself that ever so slightly slaps.
LIZZY MCALPINE – OVER THE OCEAN CALL
Even though we're living in an age of socially distancing, there's still no excuse for breaking up with someone over the phone. Lizzy McAlpine is acutely aware of this on her latest single "Over the Ocean Call" – a sublime acoustic ballad about ending a relationship over the airwaves that hears Lizzy bravely admitting to being the villain: "An over-the-ocean call/Is how I told him/This isn't working anymore."
SKOFEE – FANTOMLIMB
Skofee compares losing a love to that of losing a limb on the deeply powerful "Fantomlimb." "It details the feeling of longing for someone who isn't there for you in the way they once were emotionally," writes the Los Angeles rising artist of her debut single, with synths flickering and guitars coruscating beneath Skofee as she introduces us to her richly soulful vocals.
EMILEE – HIDE
Every once in a while, a voice comes along that completely makes you melt. Emilee has such a voice. Having already made a name for herself as "the best singer on TikTok," the young artist is finally stepping out into the wider world with her latest single "Hide" – a sweet, gentle lullaby about finding someone who lights up your world like nobody else does.
-
Why not follow We Are: The Guard's Weekly Chart on Spotify for lots more? Big hugs. x
Photo by Ethan Hoover onUnsplash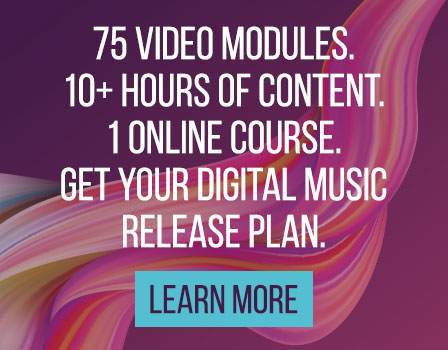 Jess Grant is a frustrated writer hailing from London, England. When she isn't tasked with disentangling her thoughts from her brain and putting them on paper, Jess can generally be found listening to The Beatles, or cooking vegetarian food.