TOP CHILL MUSIC: THE 10 BEST VIBES OF THE WEEK
Photo by Avery Lynch
The countdown to fall is officially on, which means it's almost time to get our Billy Crystal on:
It's September next week time to start dressing like this pic.twitter.com/3GpGfaj6h6

— in a panoramic? (@_haaniyah_) August 24, 2022
Meanwhile, over to the latest edition of We Are: The Guard's Top Chill Music!
Check out the following songs from Avery Lynch & ROSIE, Maya Hawke, Alex Siegel, and more!
-
AVERY LYNCH & ROSIE – OKAY
Purveyors of emotional balladry Avery Lynch and ROSIE come together this Friday for the hushed "okay." Featured on Avery's brand new EP, The Kids Table, "okay" is a candlelit confessional about Avery and ROSIE battling with anxiety. "I thought having ROSIE on the song with me would be perfect because we're close friends and we've gone to each other about our struggles with mental health," adds Avery of the intimate cut, with the song embracing and comforting us like a blanket on an autumnal evening.
MAYA HAWKE – SWEET TOOTH
The Stranger Things cast continues to make the crossover from our television screens to our Spotify playlists with Maya Hawke's "Sweet Tooth." Featured on her forthcoming album, Moss, "Sweet Tooth" is a delicately saccharine delight that floats on a cloud of nitrous oxide. Maya: "The lyrics were written in Atlanta while filming, but Christian Lee Hutson and I recorded the first demo in Nashville. When we finished the first recording session, I felt this eruption of joy and I knew this feeling had to be on the record." Listen.
ALEX SIEGEL – CHARLIE
Every now and then, a song comes along that renders me an emotional wreck. Case in point: Alex Siegel's "Charlie." While it sounds like a softly sparkling slice of bedroom-pop on the surface, dig a little deeper, and you'll soon discover "Charlie" is actually a song about the loss of Alex's dog. "Goodbye is really hard to say/I know you'll always stay/Sleeping in my arms," sings Alex in the devastatingly tender chorus, with his voice levitating above a psychedelic haze. BRB, cuddling my dog super tight tonight.
SKULLCRUSHER – THEY QUIET THE ROOM
Ahead of the release of Quiet the Room in October, Skullcrusher's Helen Ballentine is unveiling the beautifully spectral "They Quiet the Room." Coming alongside "Quiet the Room," a pianocentric rendition of the cut, "They Quiet the Room'' is an acoustic lullaby that Helen reveals was inspired by her childhood spent "playing outside in the daytime, lost in some fantasy world." With its ghostly acoustics and distant hisses of crackle, "They Quiet the Room'' sounds as if it was made for casting spells in enchanted forests.
MUNAN – YOUR LIFE
Meet Munan, the brand new project from South Korean-Australian producer Peter Lee. Having worked for the likes of SUPER JUNIOR and DAY6, Peter is now turning his attention to his solo career with "Your Life." "The song is about enjoying your own company and following your dreams. It tells people to never give up and to love each and every moment of their life," reveals Munan. Sounding like the love child of Toro y Moi and George Harrison, "Your Life" is a sultry disco dreamland for the end of summer.
53 THIEVES – WAVES
It's been a minute since we've heard from 53 Thieves, but the We Are: The Guard favorites are making their cosmic return today with "waves." "We wrote this one during lockdown 2020, and we hope it finds some meaning with y'all," reveals 53 Thieves on Instagram. With Jess Mollie and Conor Jordan's airy, breathy voices singing about overcoming adversity against the vibiest of beats, "waves" feels like a portal to a world where everything is suspended in weightless orbit. Oh, and that guitar solo? Everything.
FIJI BLUE – NO TIES
Just a few weeks on from kicking off summer with their I Love You, What Happened? EP, Los Angeles chill-pop duo Fiji Blue is bringing the season to a melancholy close today with "No Ties." Featured on the deluxe edition of I Love You, What Happened? EP alongside "I Think It Went Like" and "Before You," "No Ties" is the aural equivalent of a sinking sunset, with Trevor Dering somberly singing from a place of emotional unavailability: "If you cried every night/I could be by your side/But I don't feel anything."
TRIATHALON – XP
Spin, the brand new album from New York City's Triathalon, is finally here. Written, produced, and recorded live by the band themselves, Spin is a 13-song collection of balmy, spaced-out psychedelia, as epitomized on the album highlight "XP." The third song on Spin, "XP" hears Adam Intrator attempting to overcome the stasis of self-doubt, with the Triathalon singer silhouetted by a glow of sultry fuzz: "Every time I figure it out/I get down on myself/Sometimes, when I'm having self-doubt/I freak out, I'm not there."
GHOSTRYDER – DIOR JEANS
Having made his breakthrough earlier this year with "Indie Alt Boys," We Are: The Guard favorite Ghostryder continues his meteoric rise through the indie-pop rankings this Friday with the quietly devastating "Dior Jeans." The follow-up to "10 Roommates," "Dior Jeans" is a crushing ballad about the struggle to live up to the standards of other people. "Dior jeans/Say you like them better on me/Something that I know I'll never be," sings Ghostryder, with his voice unveiling a soulful grit in the lighters-to-the-sky chorus.
THUY – PLAYING TRICKS
"'playing tricks' highlights the story of a young woman and her journey as an expecting mother. Touching on relationships, womanhood, and family, the short film shines a light on the painful journey a young couple must work through all while displaying the strength of women within the family dynamic."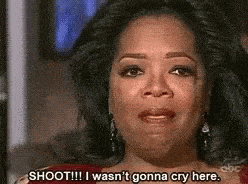 -
Follow We Are: The Guard's Weekly Chart on Spotify for more music! xo
Sources:
Oprah GIF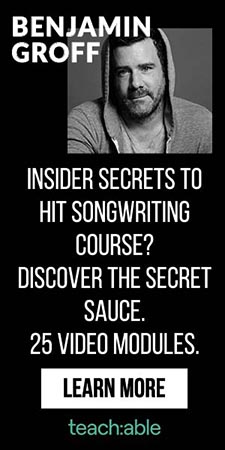 Jess Grant is a frustrated writer hailing from London, England. When she isn't tasked with disentangling her thoughts from her brain and putting them on paper, Jess can generally be found listening to The Beatles, or cooking vegetarian food.